KB and I married on October 16, 1993 at 2:00 PM.
Historically, October is the driest month of the year.
It rained a little.
Just a little.
"What a day to wear white silk", I told my Daddy.
He couldn't see the water spots in the skirt of my dress, he said.
Because of the rain. Or maybe the tears.
(It was still a beautiful day.)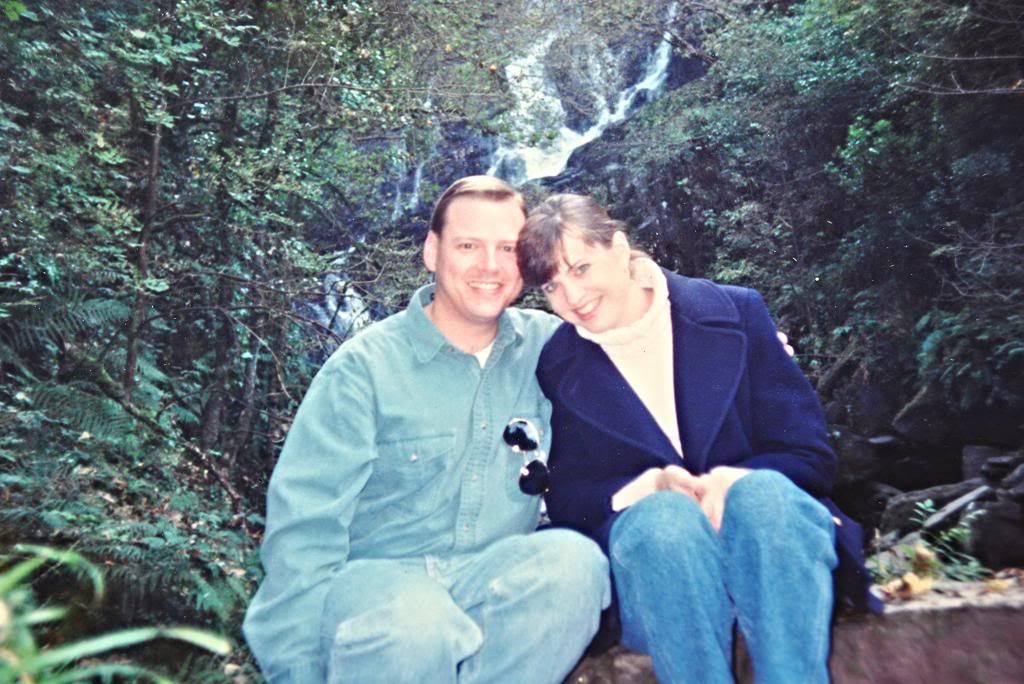 Happy Anniversary, KB!