When my sweet friend, TT, gave me a gift card for my birthday,
I had a plan... wait on those turkey (Myott) plates.
April to November is a very long time
for me to wait on something.
Patience is not my game.
They were certainly worth the wait...
(Thanks, TT!)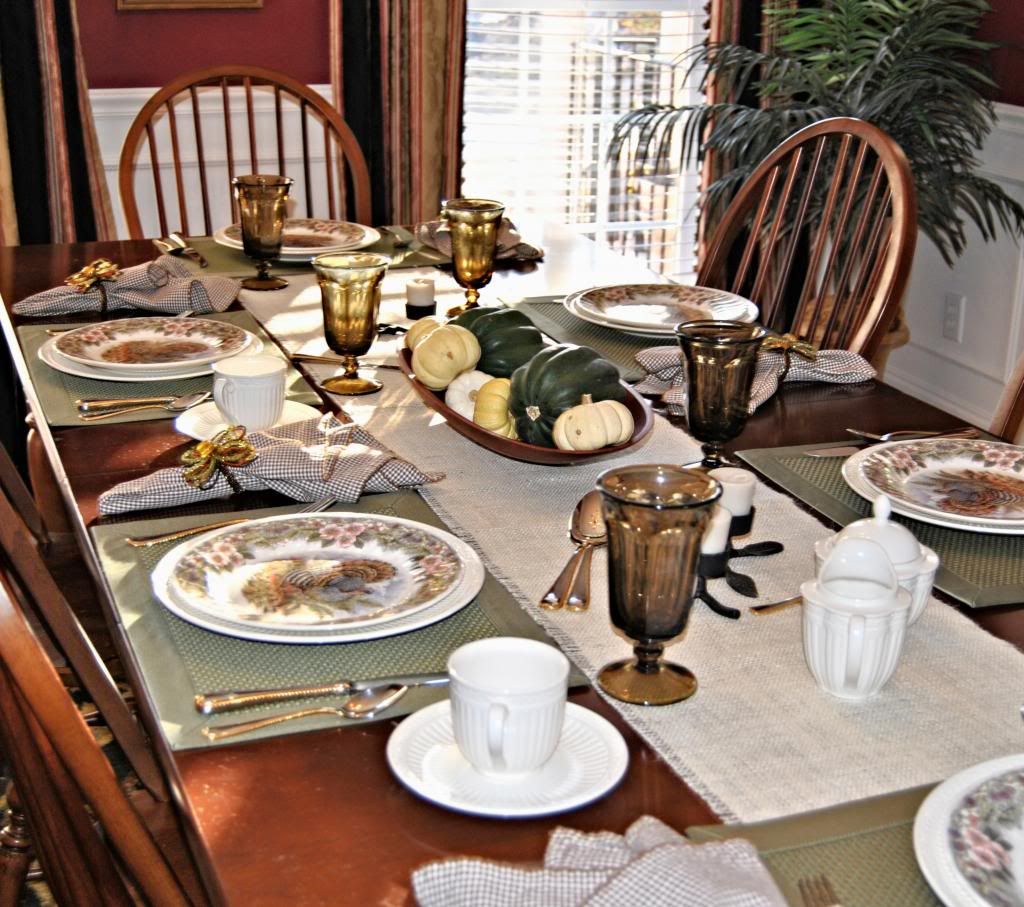 I think that I've mentioned that we always eat at Mama's for
Thanksgiving. That's the case this year....
then I will dash the five miles home and eat (again!)
with Kenneth's family.
(Does Weight Watcher's have a Black Friday sale?)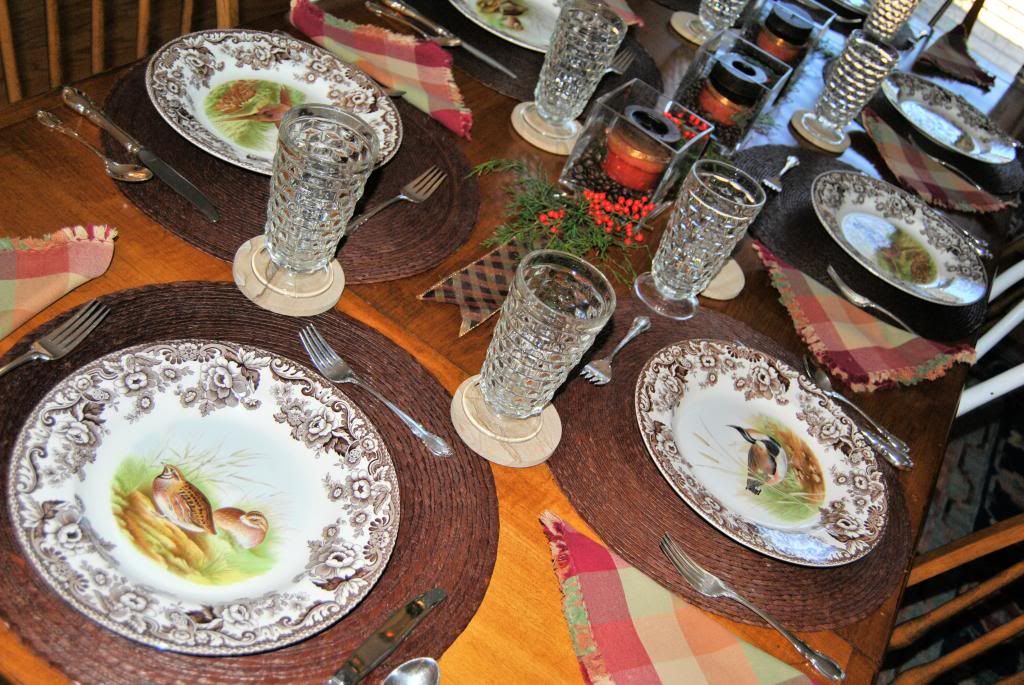 Mama's dining room table (above) was really pretty set
with Spode Woodland. I covet that china. (Are you reading this, Mama?)
She and Aunt Mary arranged a very pretty, simple centerpiece.
(I have cropped it to pieces because little hands had rearranged
all the other table elements by the time this picture was taken!)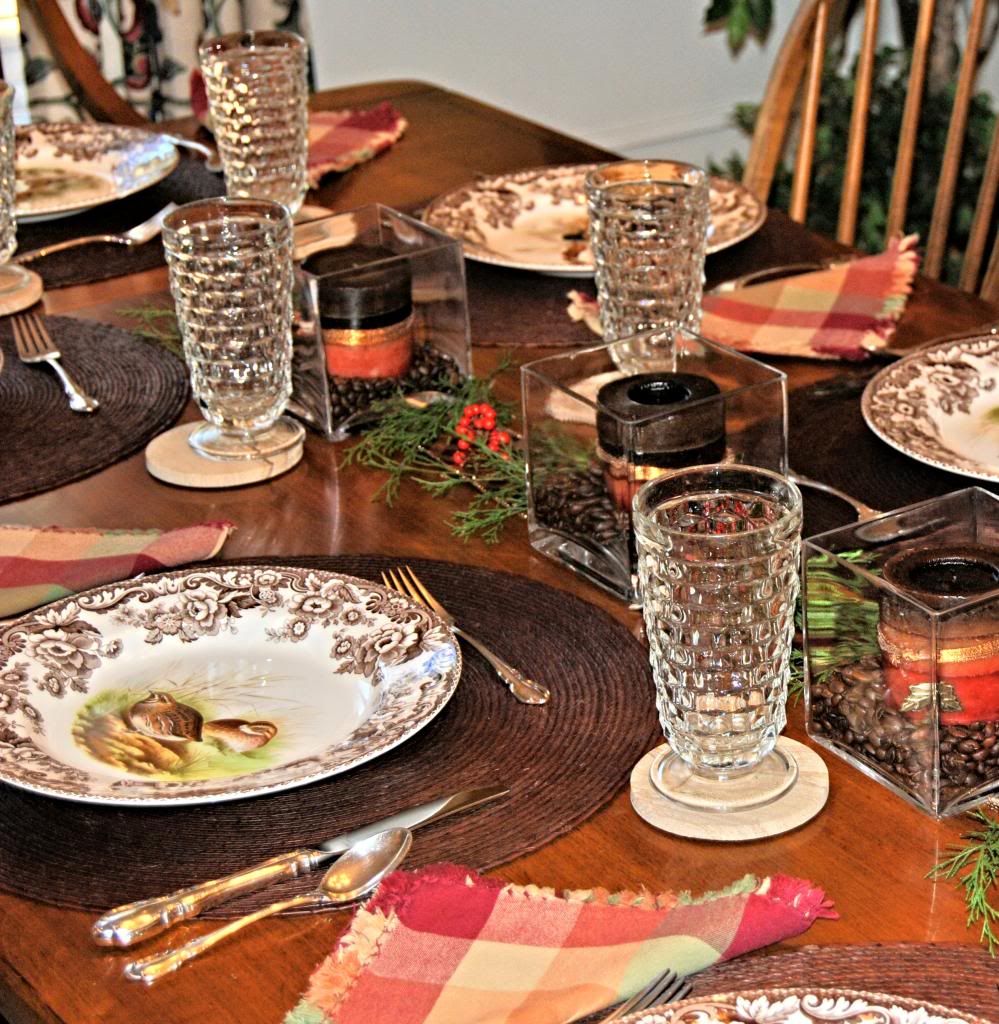 Happy Thanksgiving!
Remember God's bounty in the year.
String the pearls of his favor.
Hide the dark parts, except so far
as they are breaking out in light!
Give this one day to thanks, to joy, to