Today was a UGA home game against Mizzou.
The weather was just right and for a change... nothing else was
on the calendar, so we rode over to Sanford Stadium.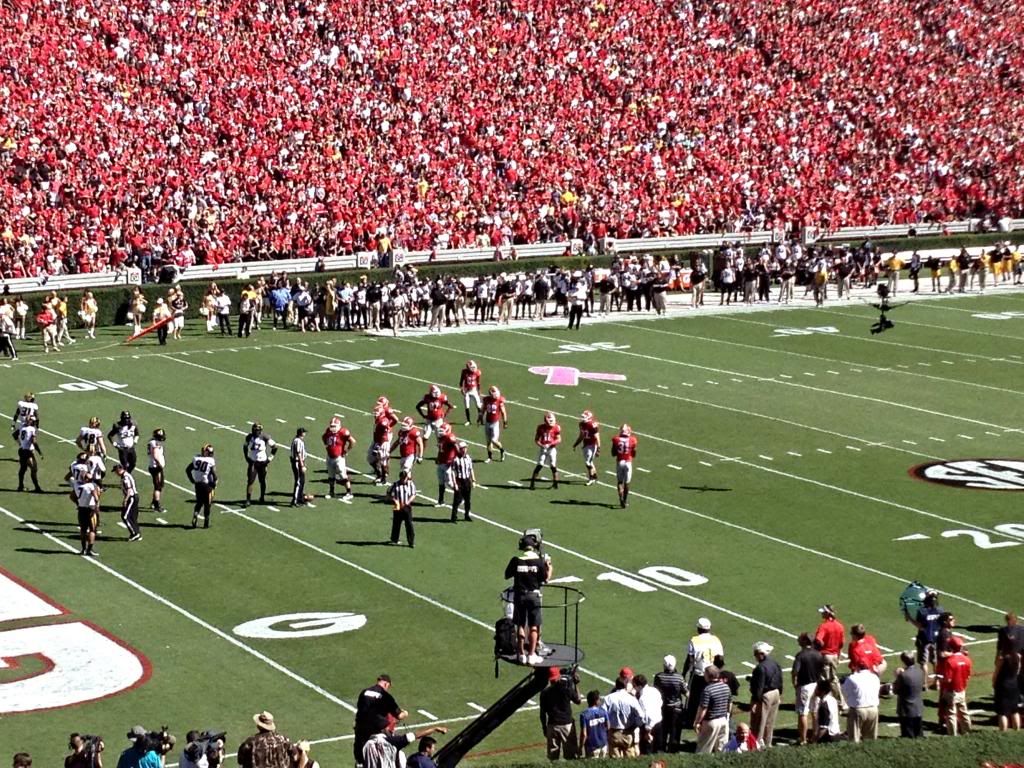 Close to half time, we were feeling a little hungry, so we decided to climb
two flights of stairs and walk against the foot traffic of 92,000 fans for some
hot boiled peanuts. And... lo and behold...
...two of the cutest peanut salesman I have every seen
gave us the best service ever.
The game didn't go our way, but it was a beautiful day -
and really great that John got to work, be with friends
and see some of the game.
That's a win.