It's that time.
Summer is over, (though we're not conceding yet -
we certainly aren't closing the pool yet.)
Fresh corn is gone, figs are coming soon and so are scuppernongs
(really: "scupnins") and muscadines, pumpkins, then....QUIT!
But we are back in school.
One of the things that I started when the children were in elementary school, I
called lunchbox love. You see, I had a terrible time "turnin loose" of
them. I didn't want them to go to school. I didn't want them to
be uneducated, just didn't want them to leave. Kenneth tells the story
of how Julia went to kindergarten and I had to "take to bed".
And....it's true.
So, I began sending them "love letters" that I stashed in their lunchbox.
Quickly, this practice had to be discontinued for John, but now in
the eighth grade, I still send them for Julia and she loves them.
Of course, there are rules. (With my double A personality, what'd you expect?)
First, they are all made by me.
Secondly, they are always filled with love, happiness or inspiration...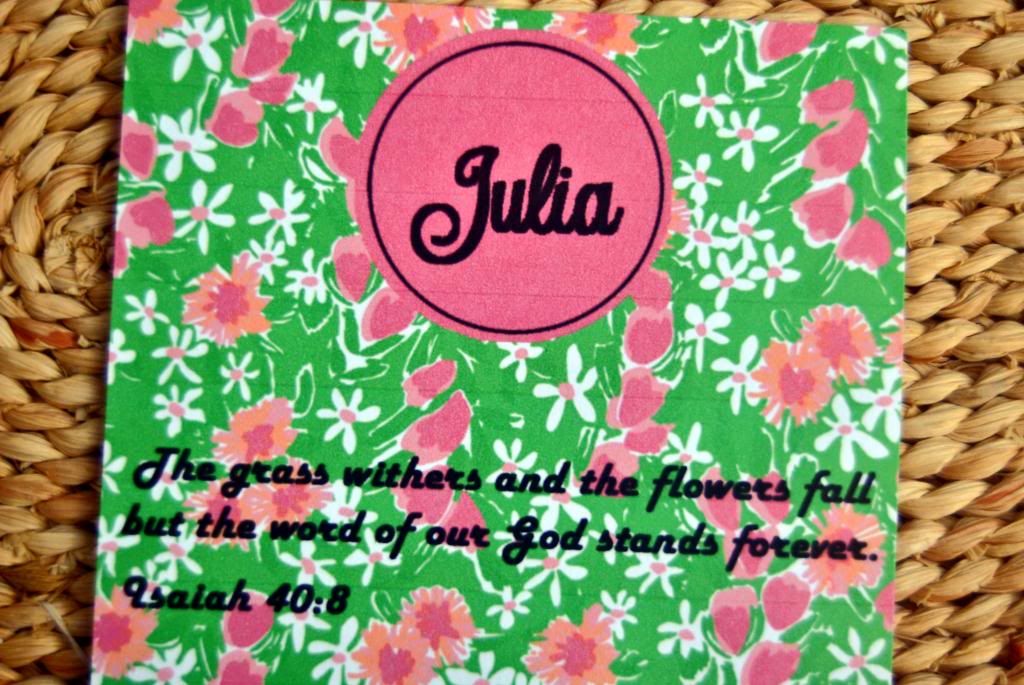 ... and last but not least, they have to be a surprise.
(So even if she prepares her lunch, I sneak one in.)
Now, they have to also be cool as her friends always
want to share the love at lunch...