Disney and Universal in Orlando offer something for everyone.
(Have I mentioned how much I love these theme parks?)
While my children always loved the Magic Kingdom,
we decided that Universal, Hollywood Studios and Epcot
might be more fun for them this summer.
(Cousins Jay, Will and Cooper visited the same parks,
but substituted the Magic Kingdom for Epcot.)
John and Julia grew up reading and watching
the Harry Potter series,
so I guess it's natural that Hogwarts would be
the ultimate vacation destination!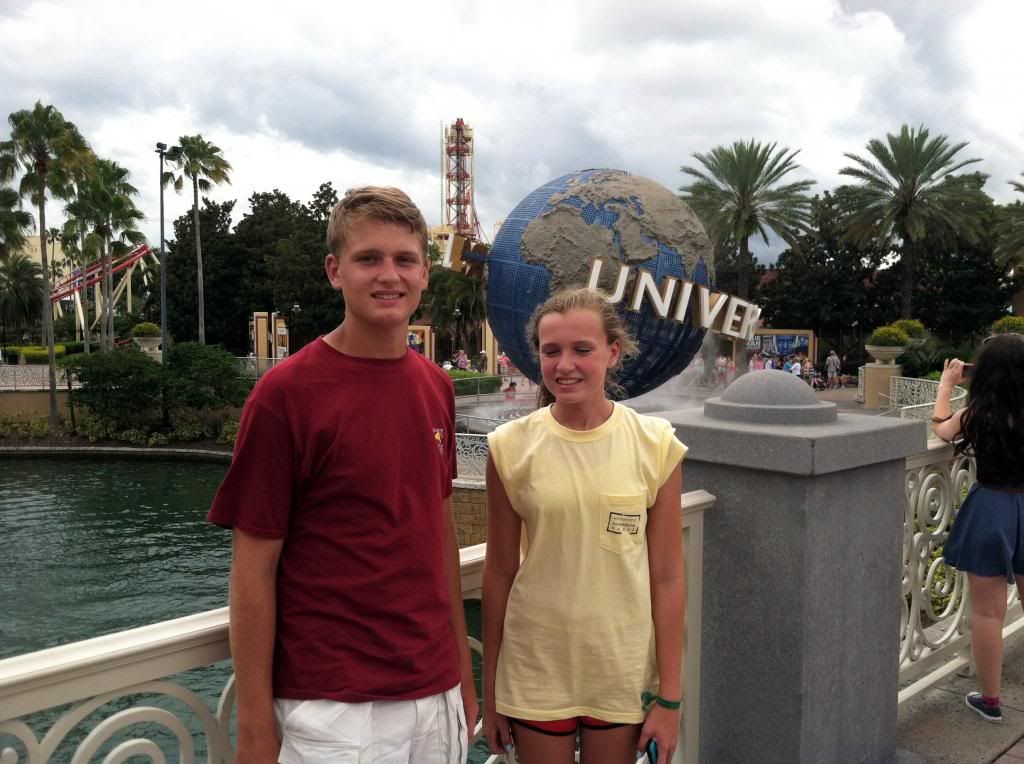 A fairly recent update to Universal Studios in Orlando
is the Harry Potter World. We met visitors who flew in from San Francisco.
"Doesn't California have a Universal?" we wanted to know.
They told us that California's Universal doesn't have a
Harry Potter World, and it was worth the trip!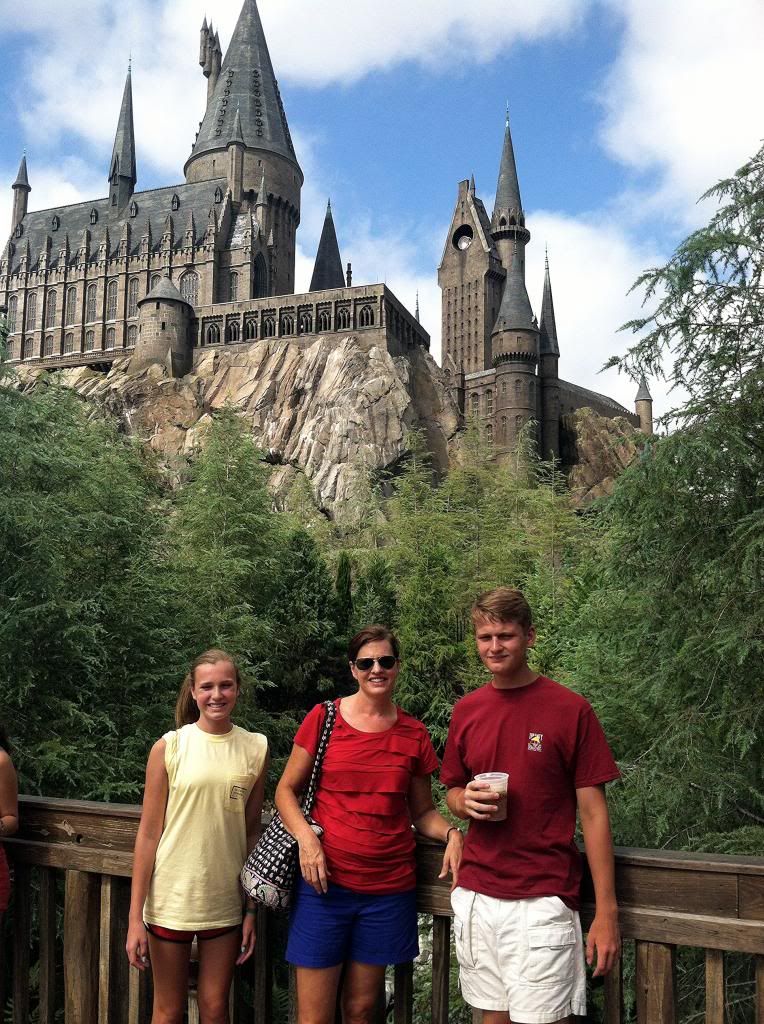 The scenery, architecture, rides and shows are true to
the books and just as imaginative. With a butterbeer to go, we were ready
to ride "Harry Potter and the Forbidden Journey".
I speak with authority when I say that ride is not for
those with weak gastrointestinal fortitude.
John and Julia enjoyed roller coasters like Hollywood Rip Ride Rockit,
Dragon Challenge and the Incredible Hulk.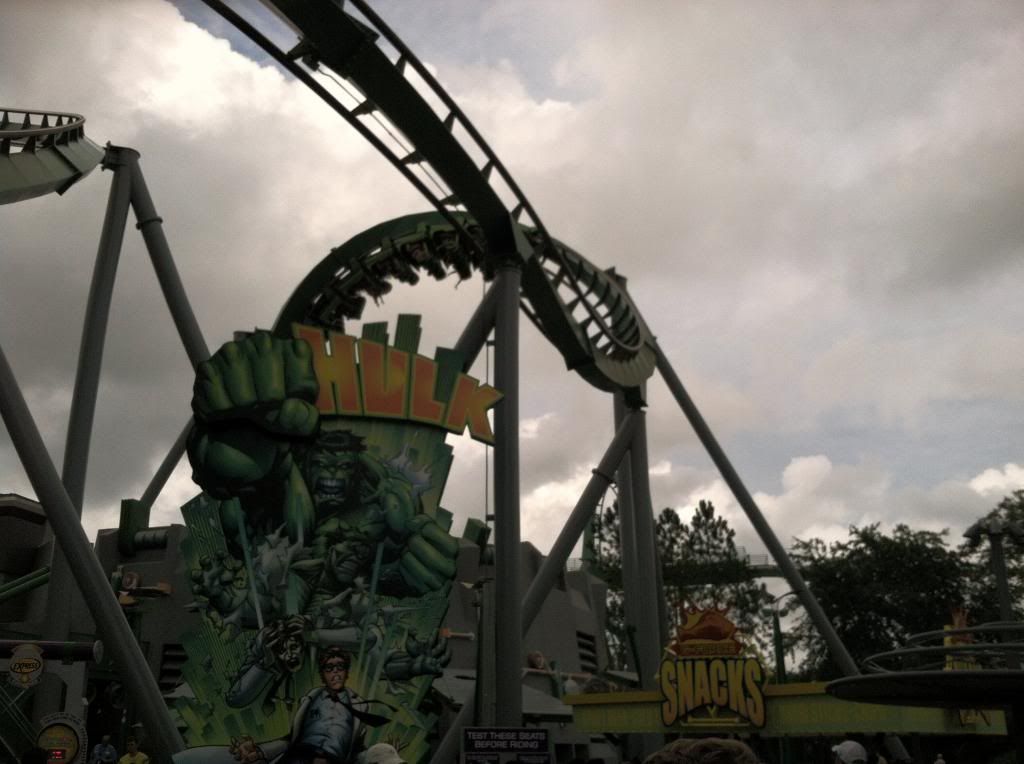 We saw the show, "Poseidon's Fury", enjoyed a little magic outside Hogwarts,
ate ice cream and had a fabulous birthday dinner for Mama at a 50's Diner
called Mel's Drive In.
The cloud cover kept the temp just right. We dodged just a few sprinkles
getting to the Despicable Me ride, but stayed on well past dark.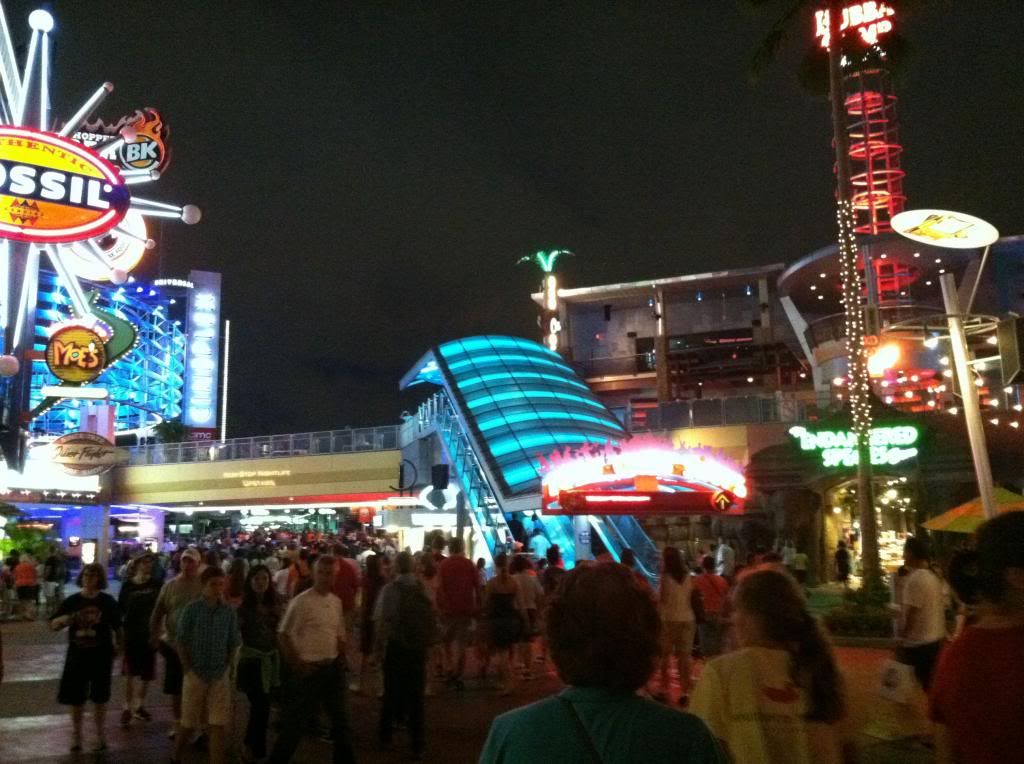 All ten of us left dog tired, but couldn't wait til the next
day when we would get up and go again - this time to Hollywood Studios.