Road trip!
Early Birthday morning, we left to go to our favorite Aunt Martha's house.
It was Julia's actual birthday, though we are celebrating with her friends
at a later date. Months ago, Aunt Martha planned a send off
for her son, John, as he and his family move back to Singapore.
We loaded up for the trip to Statesboro, Georgia for family,
fun and a little barbeque on the side.
If we do anything, it is chase good barbeque.
I give the barbeque a solid 5. I would not rate the stew nearly
as high. What the stew lacks, the sauce more than pays for!!
The mustard sauce is truly worth the long trip...
but then so is Aunt Martha.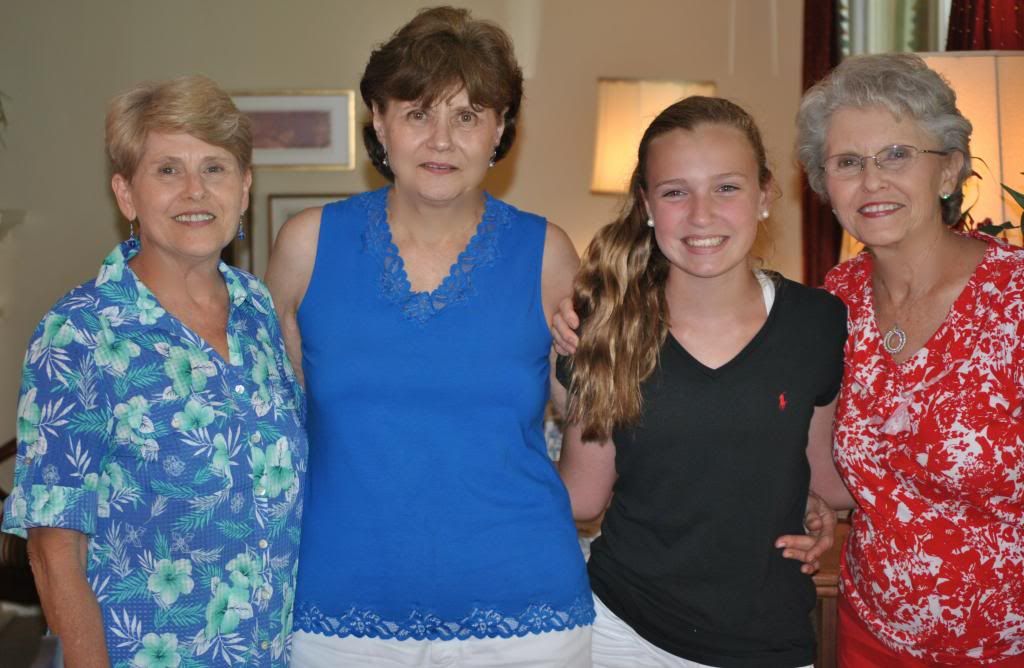 Favorite Aunt Helen, Mom, Julia and Aunt Martha
Besides eating good barbeque, the kids rode in Norman's Model T
and swam to their hearts content.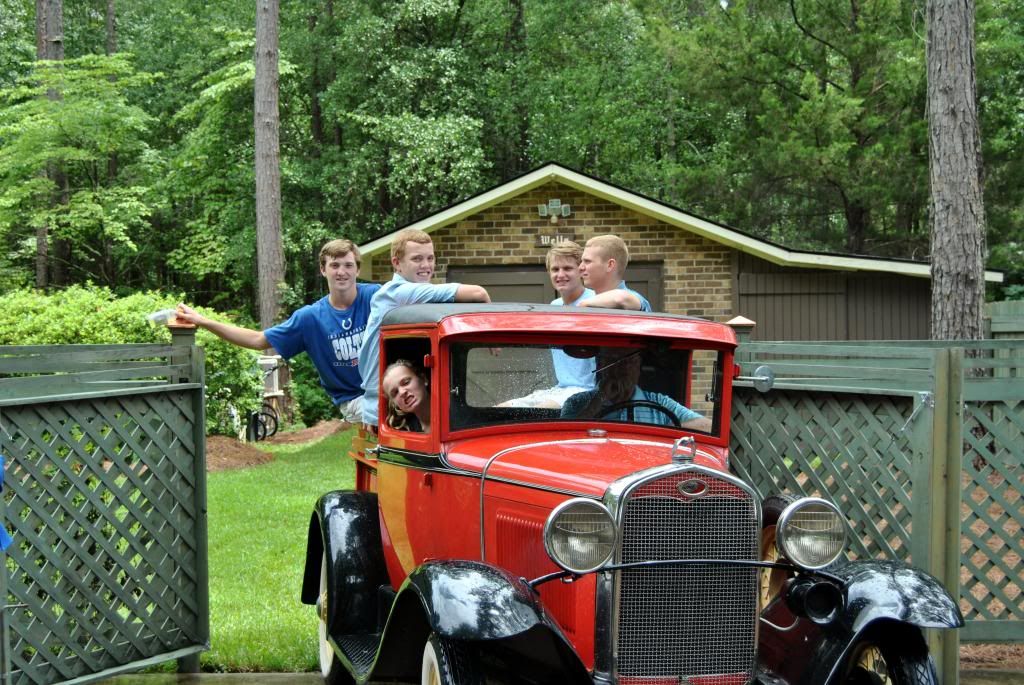 Harry, William, John and James
Julia and Norman
Corrinne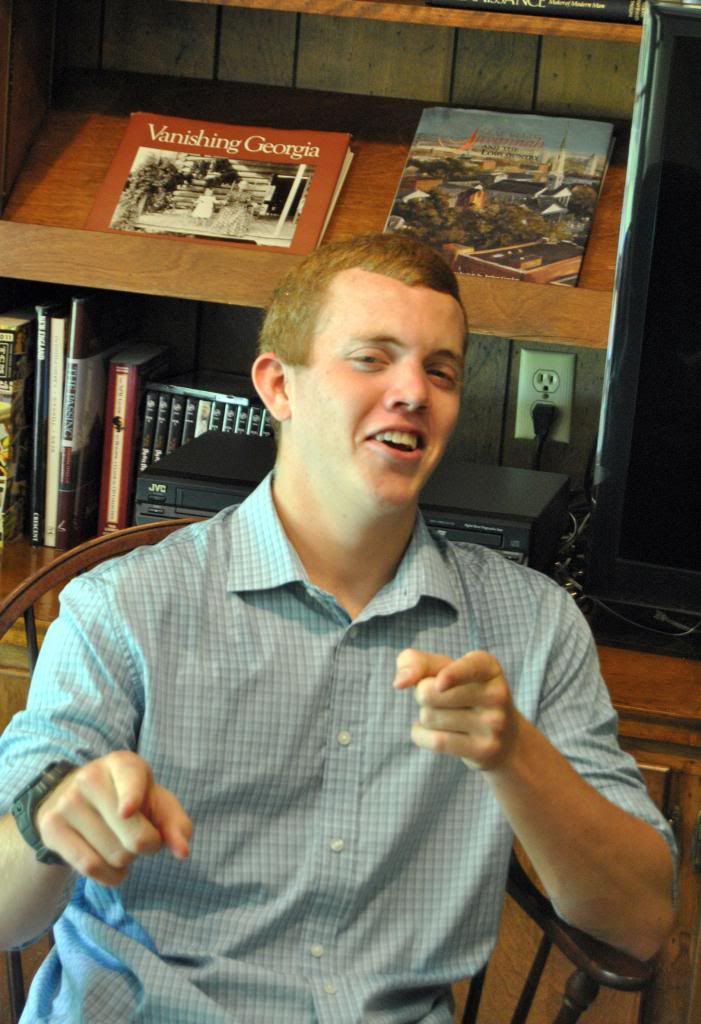 William
Whether our cousins are in Washington state, Alabama, North Carolina, Tennessee,
Singapore or Atlanta, we just don't get to see them often enough.
This recipe comes from Woody's Campfire Talk chat room on the
Georgia Outdoor News website. Obviously, I'm not the only one who wants
the recipe for Vandy's sauce. This approximation was submitted by jason 4445.
3-cups Heinz ketchup
1/2 cup of water or alcohol (like Jim Beam)
1/2 cup Cider Vinegar
1/2 cup of lemon juice
3/4 cup brown sugar
1/2 cup Lee and Perrins Worcestershire Sauce
3 teaspoons dry mustard
1 finely chopped onion
1 tsp minced garlic
1/2 stick butter
4-5 lemon slices
salt
hot sauce to taste
Simmer uncovered for 30 minutes.