For Kenneth and Mama, Epcot is the ultimate theme park.
Mama loves the ride, "Soarin" and we rode that first.
If you are looking for tips on visiting Florida theme parks,
here is tip number one.
If you want to ride Soarin, get there early!
This was our longest wait, but it is so worth it!
After Soarin, we had dinner reservations at Tutto Italia.
What a tasty experience! Since we have been to Epcot several times,
we have eaten at Chefs de France, Biergarten Restaurant,
San Angel Inn, Restaurant Marrakesh and the day I ran the Disney Marathon,
(trust me, that's a totally different post)
Kenneth and the kids ate at Tokyo Dining.
We loved Tutto Italia. We had great service with authentic Italian food.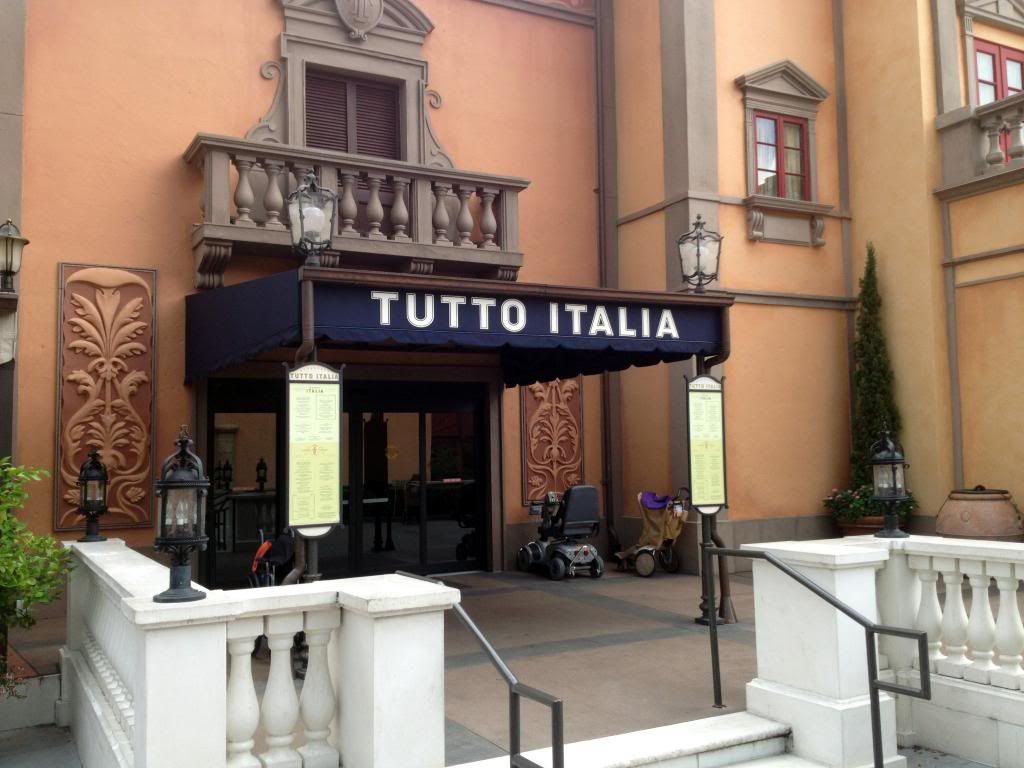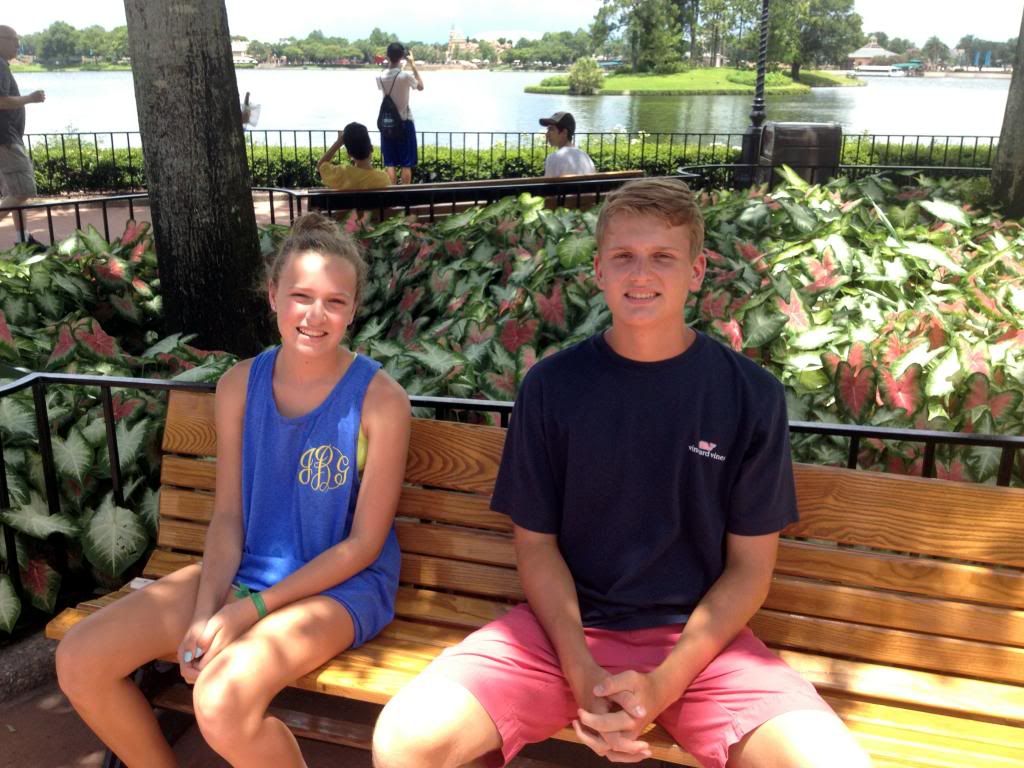 even John was full after Tutto Italia!
With the clouds looking really thick, we ducked into Japan.
There is a huge shop there that Mama really likes.
Julia and I enjoyed watching a jeweler there make pearl jewelry
while visitors tried their luck at selecting oysters from a tank
and cracking them open to find pearls inside.
We went on around the world making a brief stop
in England. We watched little girls "queue up"
to meet Mary Poppins. (Sadly, Jay and Cooper
were not there for me to torture with a Mary Poppins vigil.
They had gone to the Magic Kingdom.)
After our trip"around the world" we were back to the main entrance
where Kenneth and kids rode "Mission Space".
The GM Test Track, the fastest ride at Disney, was closed
because the track was wet. Boo. This just means, we'll have to go back
to do it all again...