It's generational, our love of Disney. During his retirement years,
my Grandaddy Frank loved nothing better than flying to
Orlando to go to the Magic Kingdom
and people watch. The excitement for him was
the orderliness, the size, the cleanliness
and the wonderful business model of... magic.
Living in South Georgia for our earliest years, my brother and I got to go often.
After our move to northeast Georgia, we still went for special occasions, like
the Inaugural year of Epcot. I'll agree with my nephew, Cooper.
"It's the happiest place on Earth!"
Mama had been planning. Our last trip was 2009. It was time to go again.
So... we celebrated Mama's birthday at Universal Studios.
We got to the park a few minutes before 9AM. We weren't back in the
car until well after 9 PM. Mama kept right on going. Pretty good
for a _1st birthday!!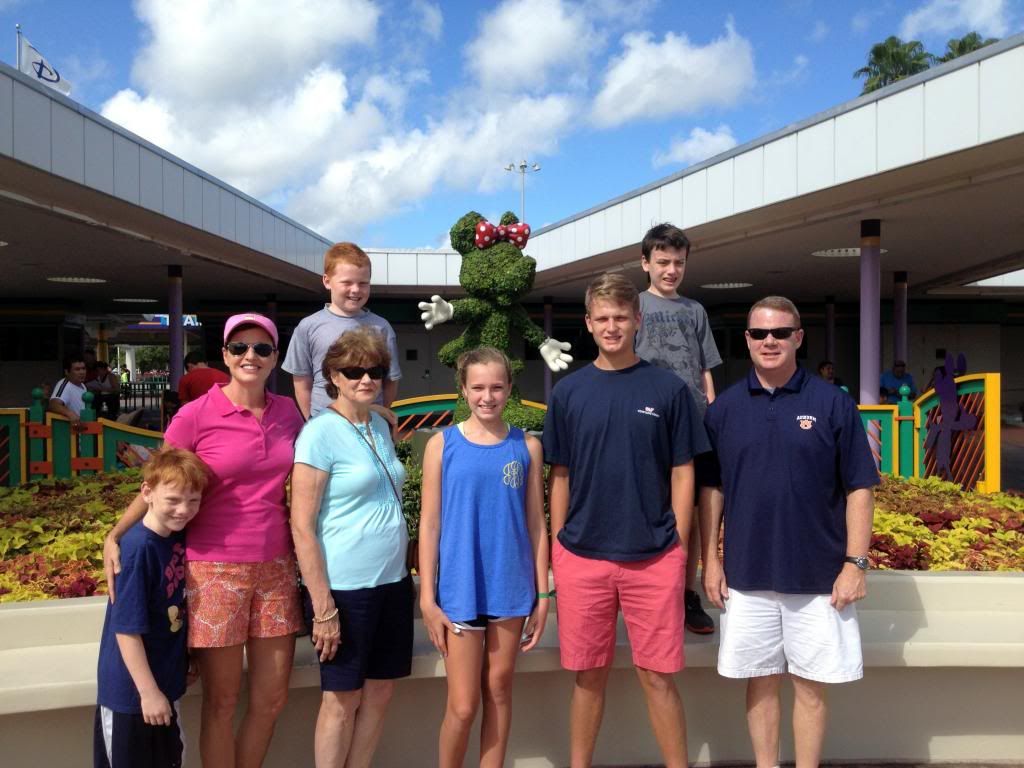 Magic Kingdom July 16
I was worried that we would melt in Orlando during July.
The cloud cover and the afternoon showers kept the temps down to our
comfort zone.
I had never been to Universal Studios. Oh boy!
"The Hulk" Universal Studios
Yep, I rode it!! The kids were amazed. Jeff and Kellye hopped on first with no fear.
Okay, so I'm a little competitive. After the ride, I staggered off and agreed
I'd definitely be back to ride it again!