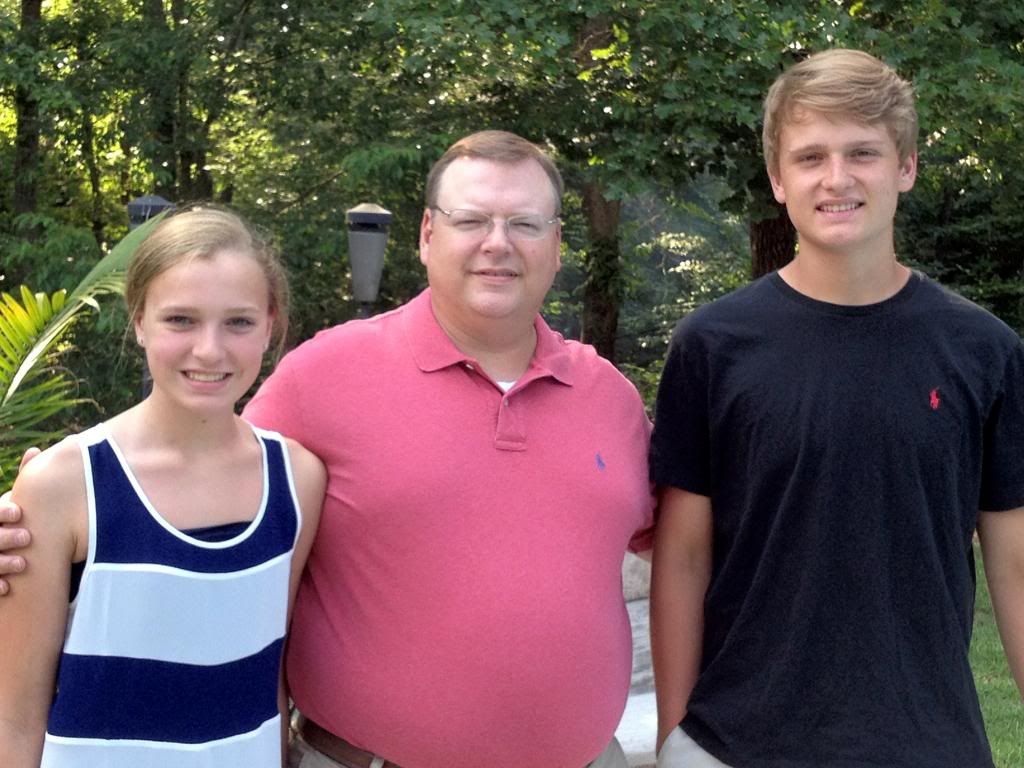 Happy Fathers' Day, De!
We had a terrific weekend at the lake.
Uncle Jeffrey decided it was the perfect time to
cook some of our shark from our recent trip.
It was delish!! We had quite a pot luck supper Saturday night
with some cousins participating. Then despite the cool
weather (this is still Georgia, isn't it?) we went out in the boat.
No one skied or tubed and only the very brave jumped in.
John and Julia spun around in the kayaks a bit.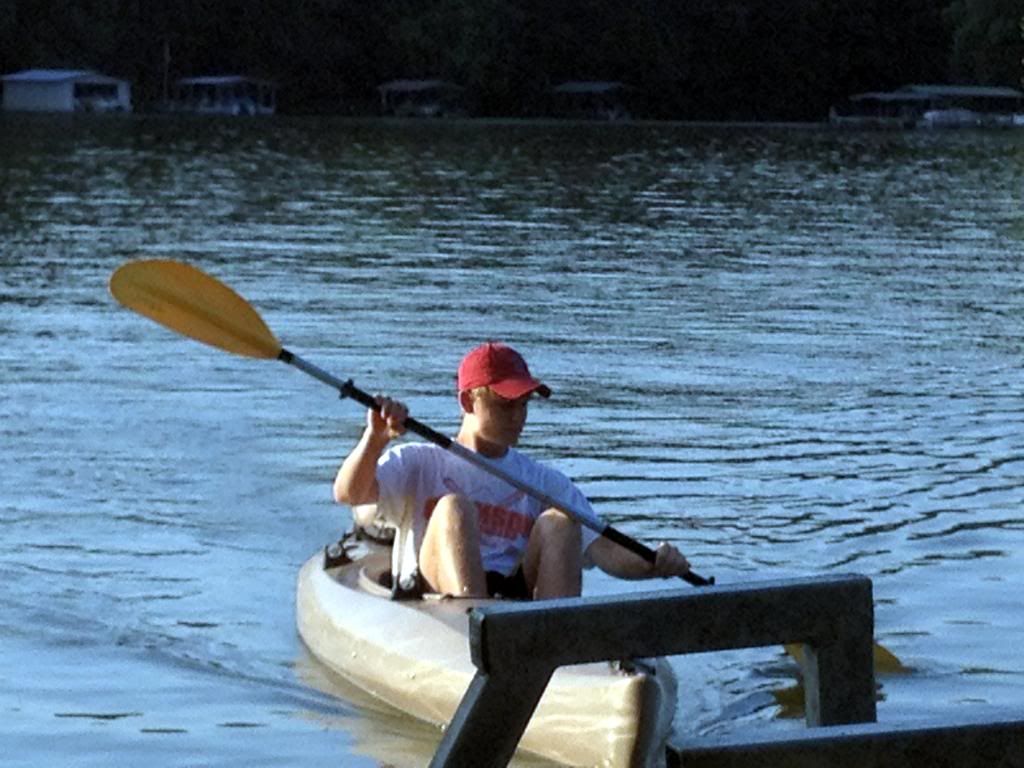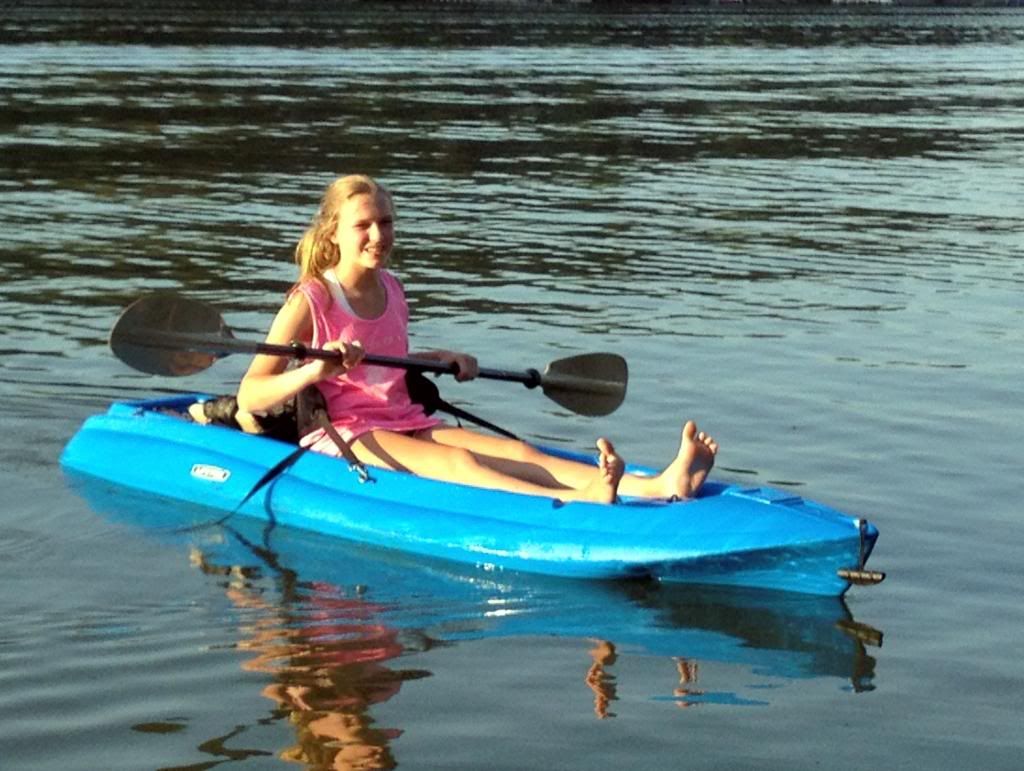 Sunday, the kids took De to an old familiar favorite:
We had a great time and a great dinner - all made possible because this
family truly has a great Dad!