Seventh grade Honors Day at
MBMS was May 14.
A beautiful day...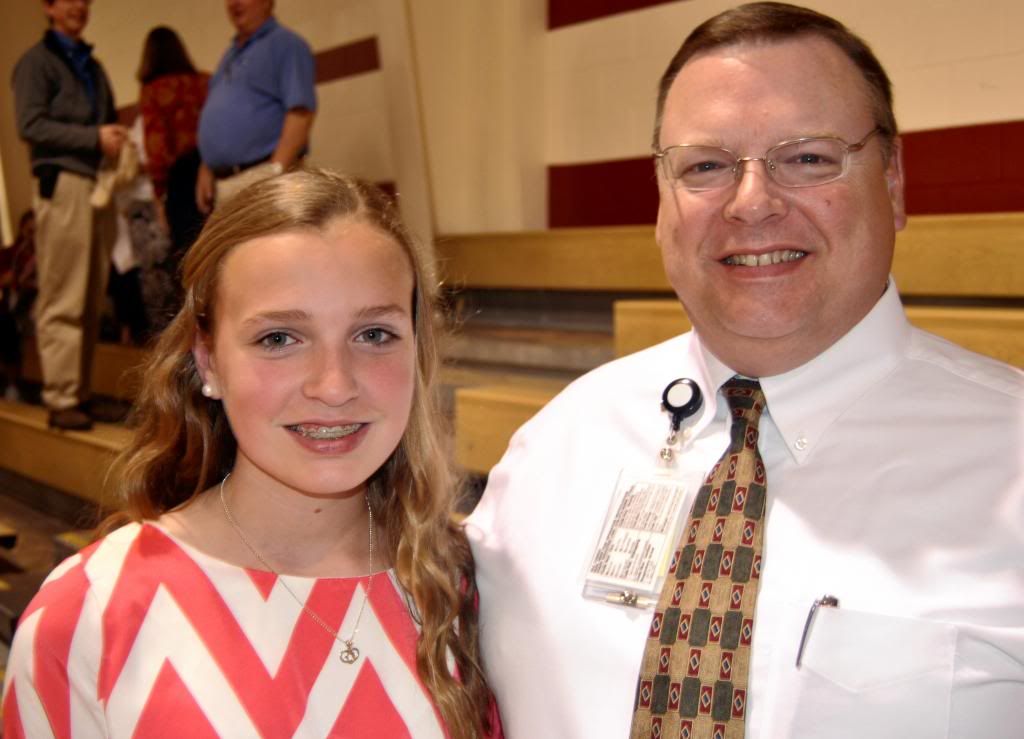 ... made even better by the fact that Julia had all A's!!
She got the Social Studies award and
ended the year with at 97.6 GPA.
Because that is such a GREAT achievement and
because the day was so beautiful,
we left the school elated - on our way to...
shop.
We headed to Julia's favorite store:
All A's, I said. 97.6 GPA even with advanced classes, I said.
Wow, that's worthy of something big... like a Lilly dress,
something from Vineyard Vines
or some jewelry, I said.
No, she just wanted these:
because she can wear these everyday.
...Smartie...