Last fall, Savannah Granny featured her collection
of Yum Yum mugs. These mugs were from a mid 1990's Bailey's Irish Creme
promotional. I thought they were precious and began stalking ebay sellers.
Surely, they are a requirement for anyone with our surname!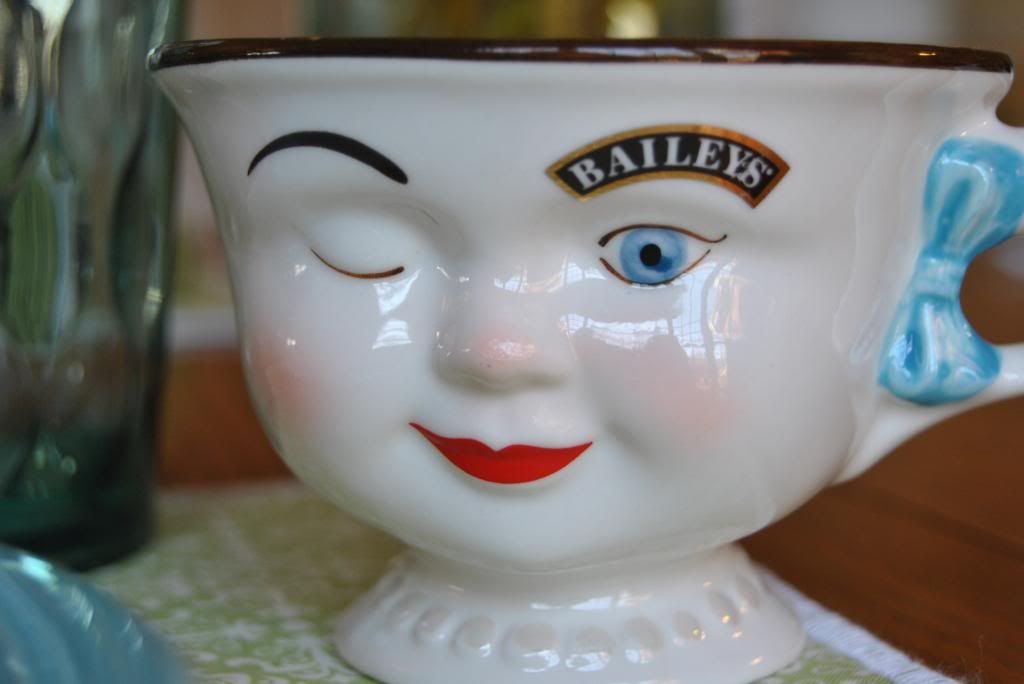 Since I was helping with a luncheon at church on
St. Patrick's Day, I decorated with Irish green and rainbows there.
I thought this table still gave a slight nod to the holiday and was a reminder that
spring is on the way...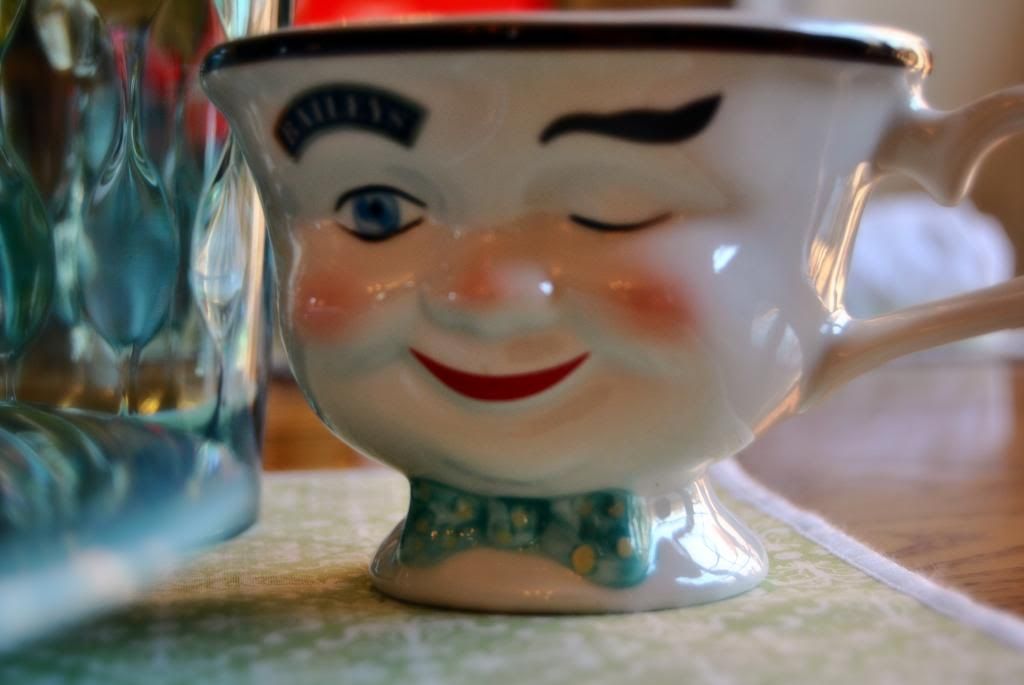 Lady Bailey is appropriately attired with pearls, a bow
and what has to be Estee' Lauder's Cherry Passion lipstick!
Her fellow is no less dashing with a wink and a bow tie.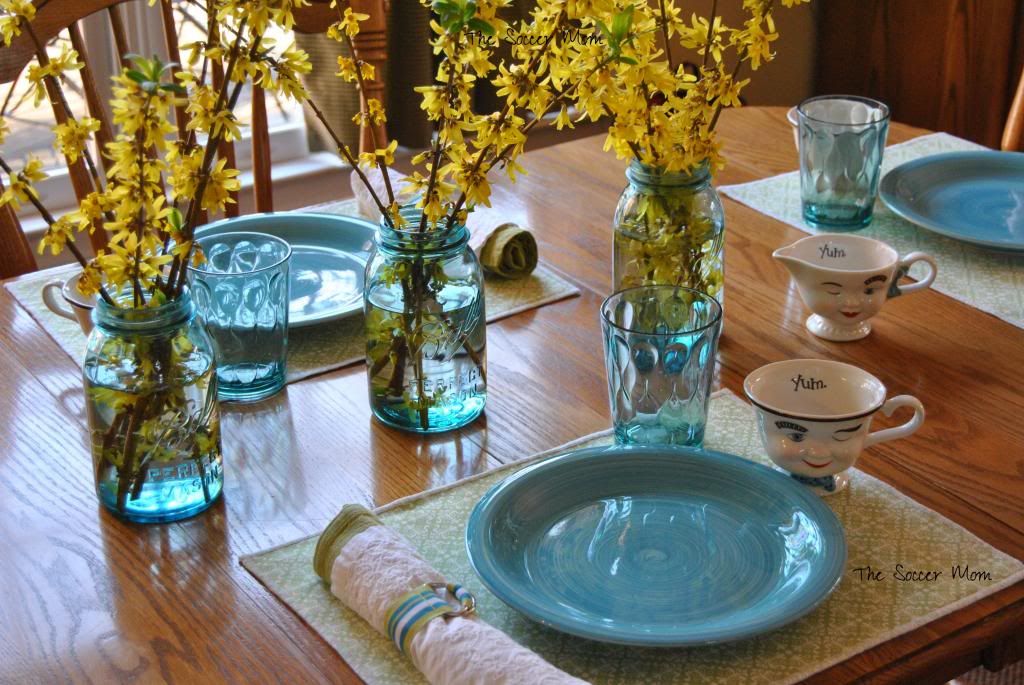 This happy tablescape featuring Mr. and Mrs. Bailey
hopefully depicts the happiness I feel from being part
of that duo for almost twenty years!