Practice makes perfect and Saturday,
Julia proved it! (Not that I would embellish.)
She received a Superior rating at the Georgia Baptist Convention's
keyboard festival that was held at a local church.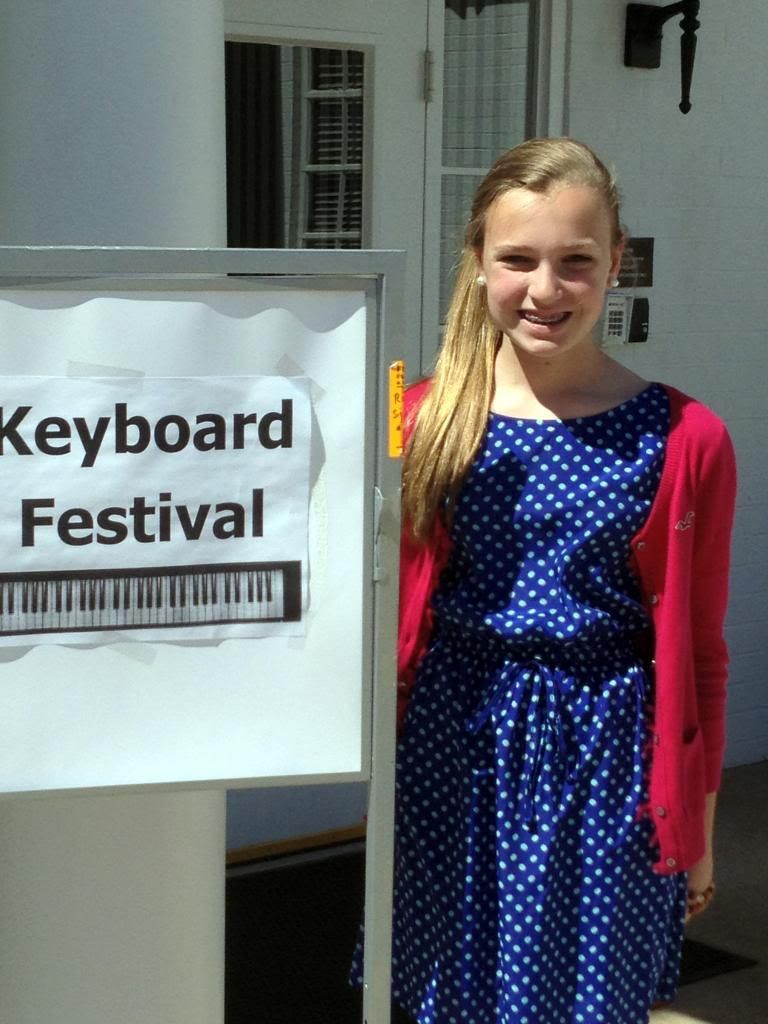 Her piece that she played from memory was
Spain by Sergei Bortkievich.
Her judge commented on the great job she did
on such a challenging piece.
Because I believe in bribery incentives,
I'm off to shop for an appropriate
reward for this accomplishment.