Easter Sunday 2013!
Our Children's Choirs performed during the 11:00 service.
As always, they were precious.
They sounded and looked great... and behaved well!
That was a home run!
The last phrase of their song was spoken.
They were to forcefully say in unison:
It is true, the Lord is risen.
While they found the speaking in unison part difficult,
in the performance, they nailed it!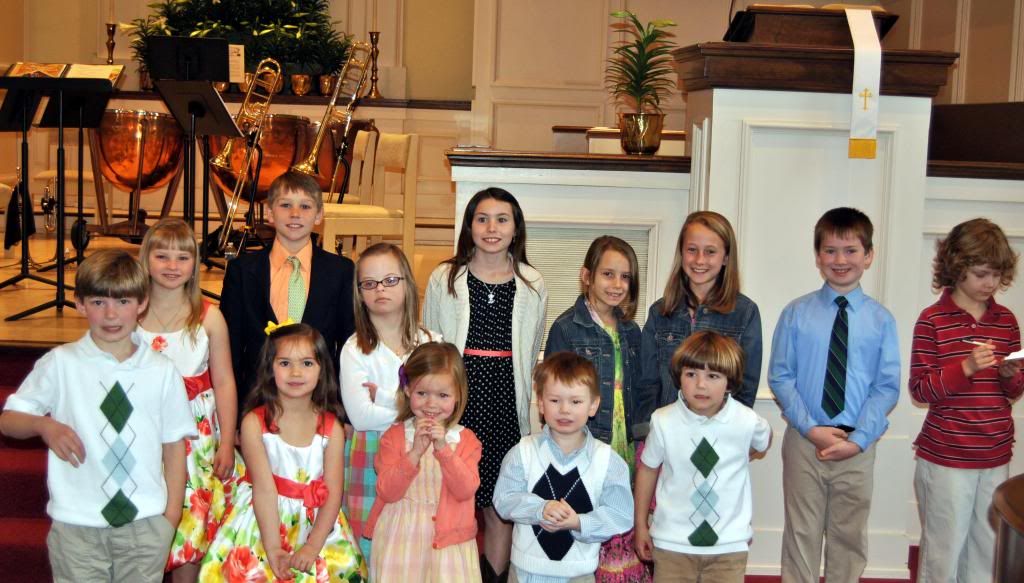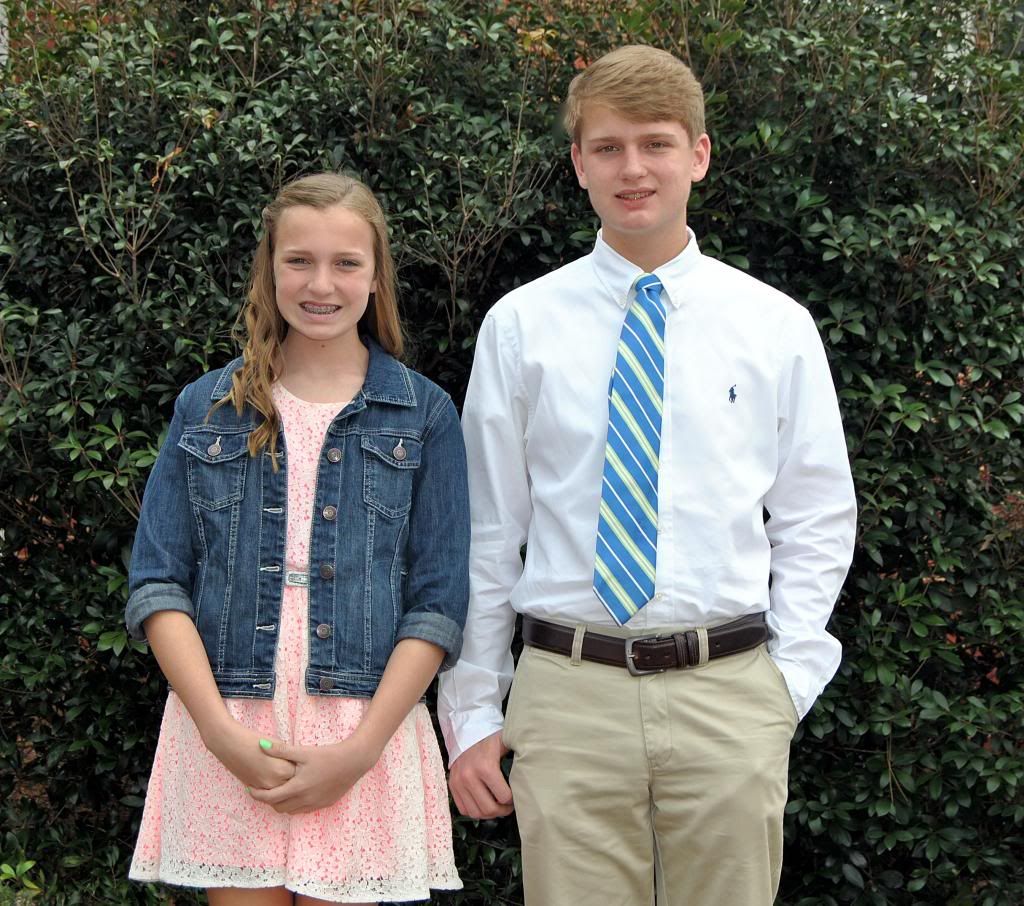 John and Julia after church.
We ate an Easter Dinner with Nanny and the Baileys.
Then we watched the conclusion of
The Bible.
The producers of that series did a wonderful job
of showing that
It is true! The Lord is Risen!