For Julia's Confirmation Dinner,
we had her favorites. Unbelievably enough,
a favorite food for this twelve year old is...
egg salad.
She has always loved it. And not just any recipe will do.
It has to be the Southern Living Five Star recipe.
The secret ingredient is cream cheese - and lots of it.
We used a pink and green theme as the backdrop.
Julia was happy to have her family together to celebrate.
Egg salad and chicken salad are Julia's favorites...
with PNB&J for the boys...
Flower arrangement compliments of Pinterest...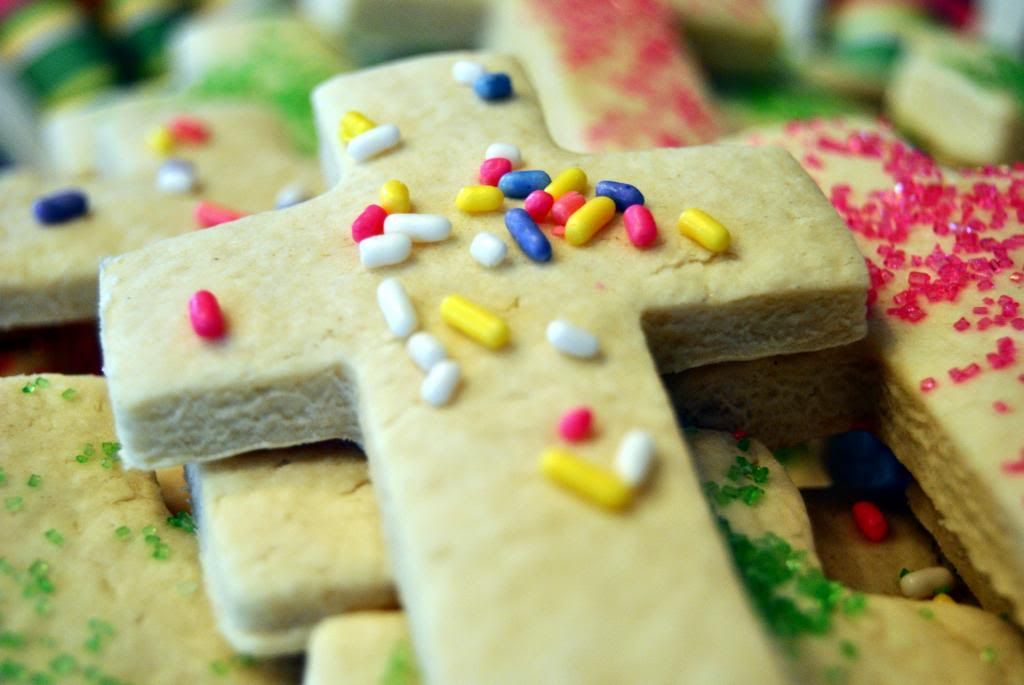 Cross cookies for Palm Sunday...