Happy Valentine's Day!
I'll make one guy very happy this year.
I've purchased the ultimate Valentine's gift for him.
Wait - for - it: Merle Haggard tickets.
So.. this tablescape was inspired by a Merle song,
"Busyness" got in the way of doing a lot for the holiday,
but
"There Won't Be Another Now"
,
so I used what I had and focused on my goal of making this a
nice
"House of Memories"
for my family.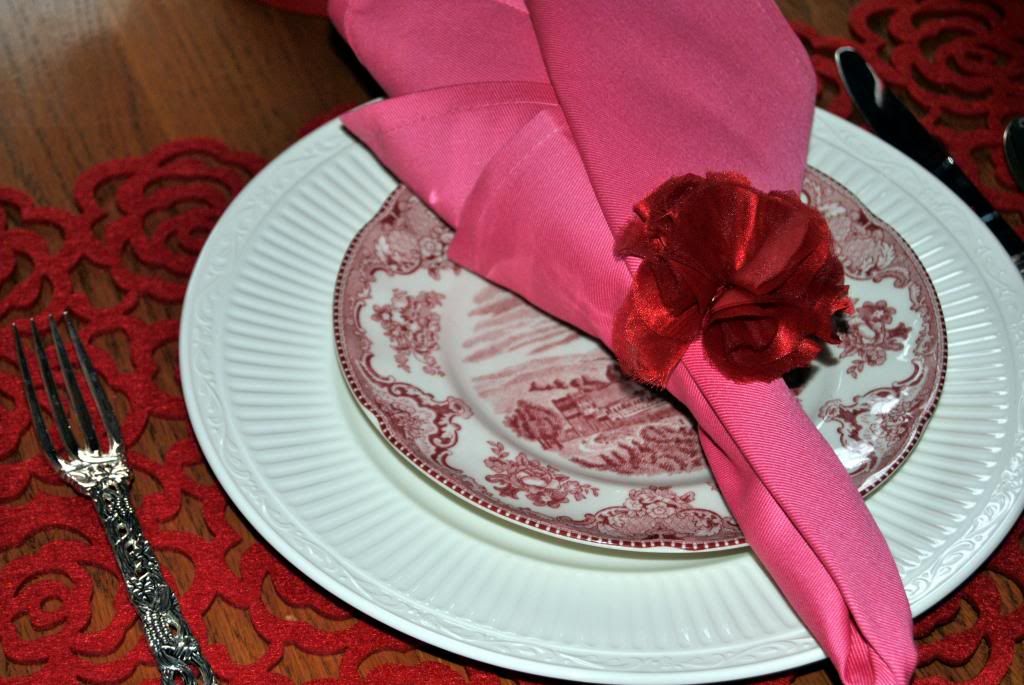 Every year, the kindergarten Valentine's Day gifts for Mom come out.
John and Julia had the same teacher and the same craft was repeated.
Great for me, I have a beautiful, priceless pair!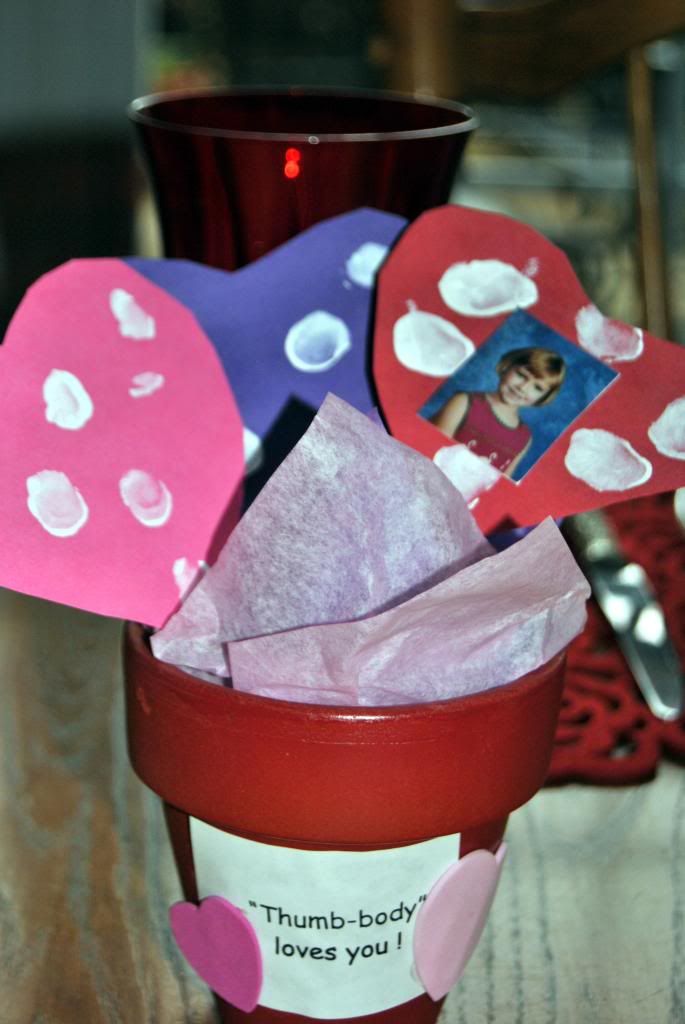 The table is set for our pre - Merle dinner.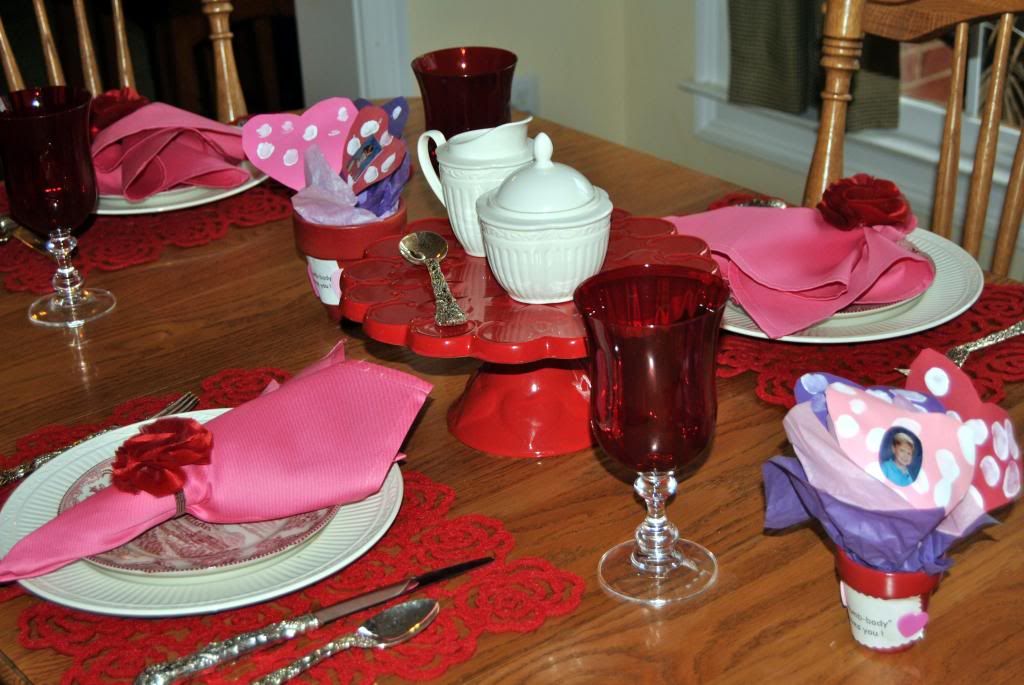 We'll eat dinner at home, thankful for each other, our children
and the fact that...