Normally, I am in a hurry to decorate for Christmas soon after Halloween.
After putting all the Halloween decorations away,
I'm exhausted. I'm not in the mood for more
packing and unpacking of "stuff" to celebrate Thanksgiving.
It's just so easy to skip right over the fourth Thursday of November.
(Especially with all the tasks of Christmas to follow so quickly.)
Not this year. I decided we needed a healthy dose
of Thanksgiving (and Thanksliving) here.
We all need to be reminded of all our
blessings
.
I decorated the front porch with fall color...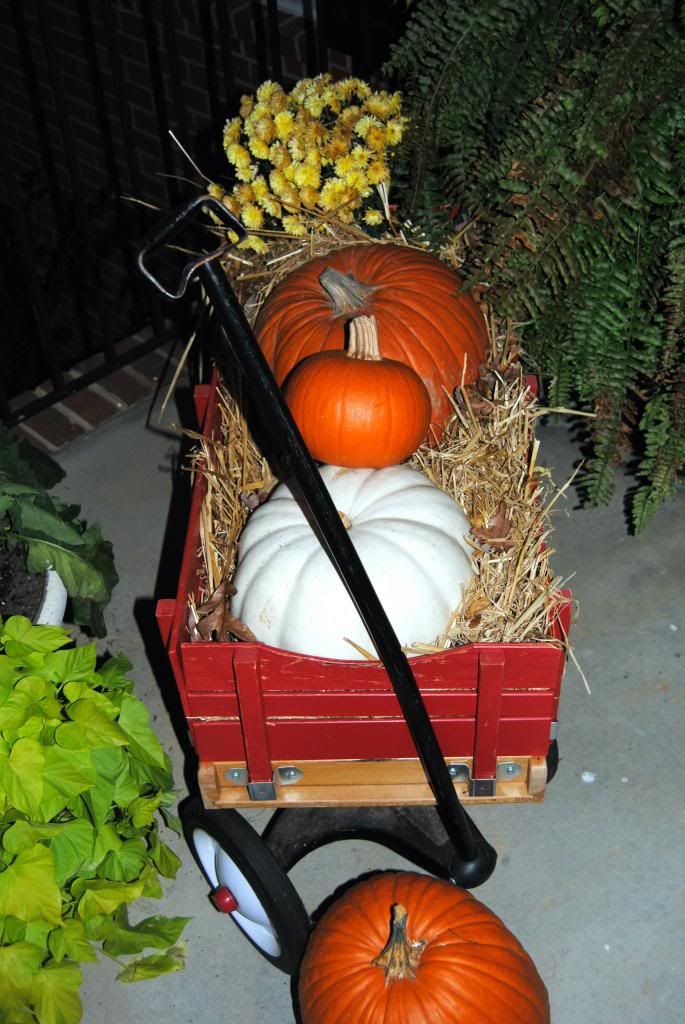 ... and filled the old wagon with mums and pumpkins.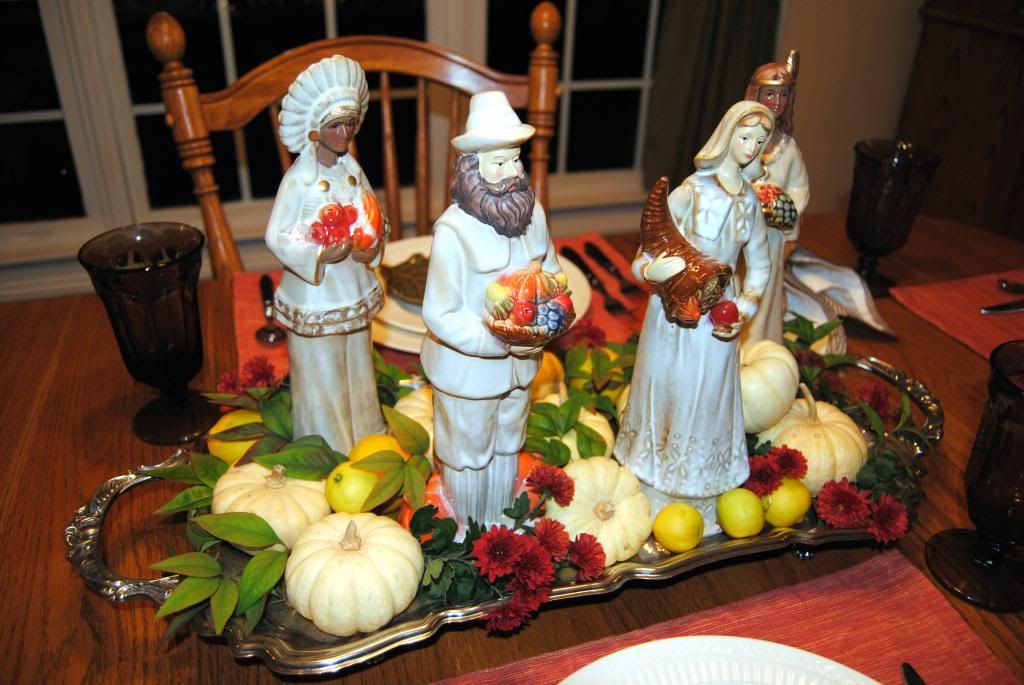 I set the breakfast room table for an early
Thanksgiving dinner.
But the truth is...
this Thanksgiving tablescape is a
FAKE!
Y'all know that
Mama
cooks.
We eat at her house every Thanksgiving.
So while I love dressing up the table,
I really don't intend to put anything else on it...
... besides a Sandra Lee Twenty Minute Meal...
but sometimes those take
too long
. That's when we
go to Chic Fil A...
... or Mama's.