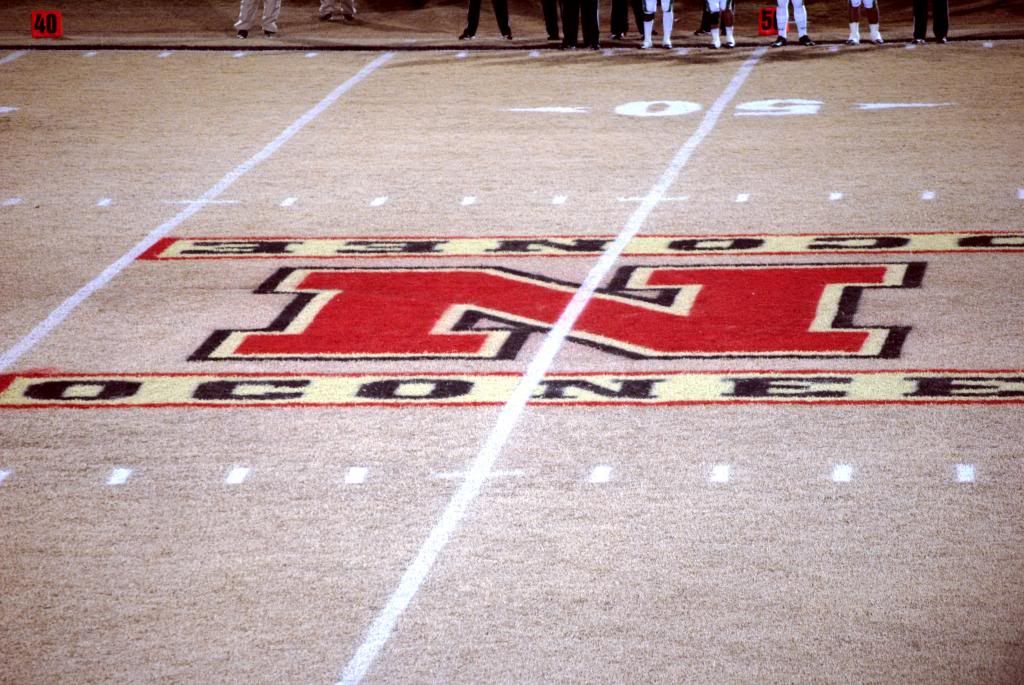 John's freshman year at NOHS has been a little scary for me.
(All these kids DRIVE!)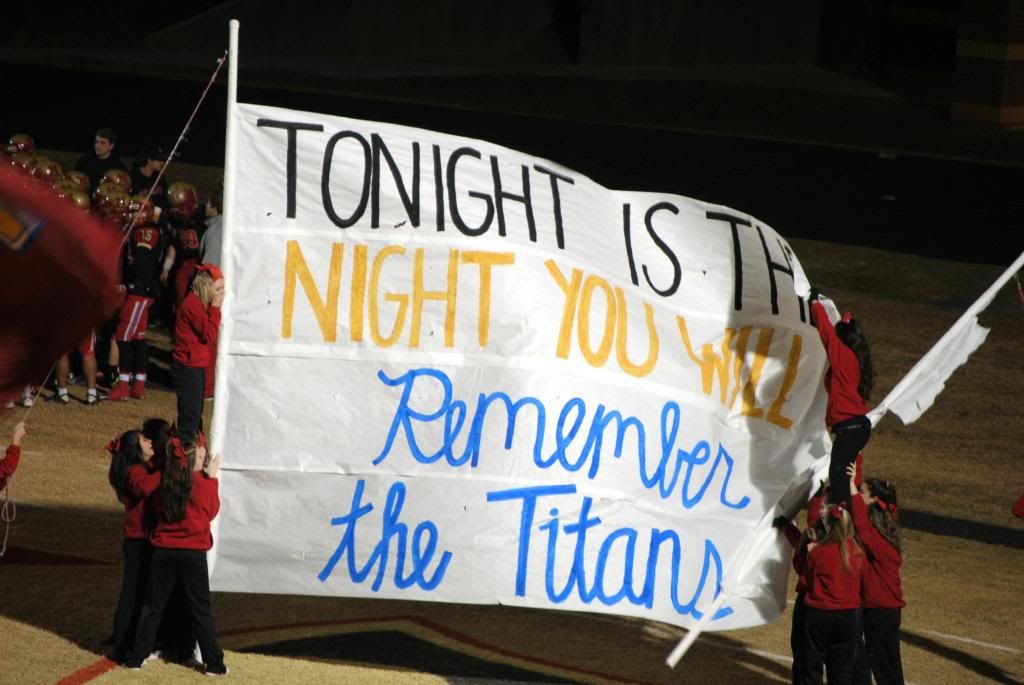 The wind whipped the banner right off the pole,
but the cheerleaders were undaunted.
There were new difficult classes-HONORS and AP classes.
The campus is HUGE, and the defensive line is even bigger.
But the team went to the playoffs -
very exciting for us all.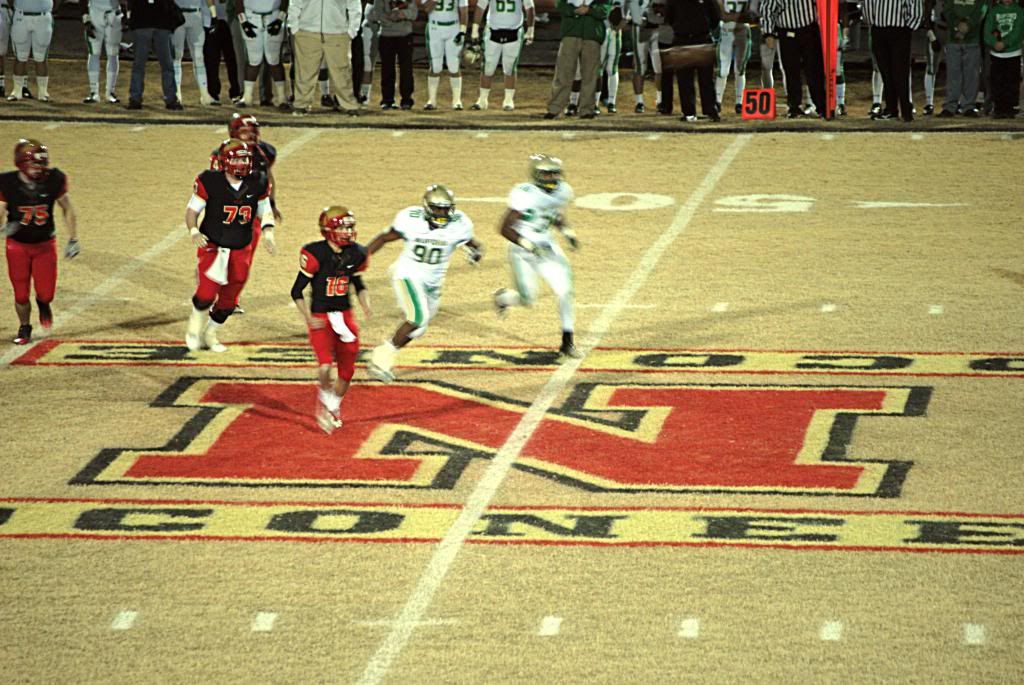 Last night, we were booted by Buford.
We held our own and didn't look too bad considering
all the injuries our boys have sustained.
I know that after this season, I will,
"Remember the Titans"...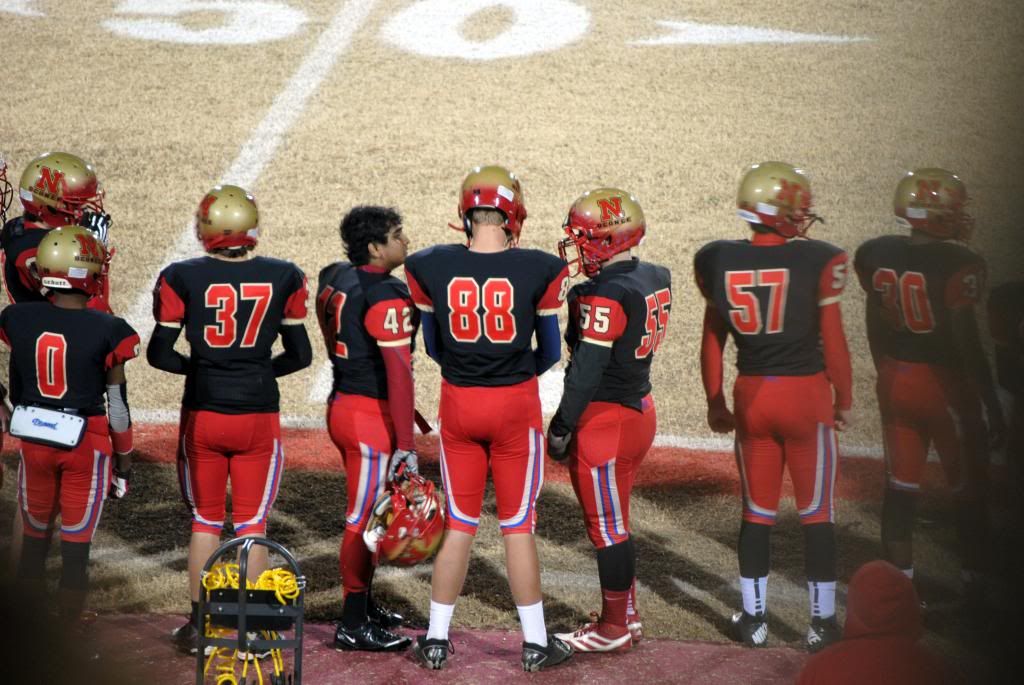 ...and be so proud of mine who the upperclassmen
voted Scout Player of the Week after the Hart County game.