In all my spare time, I've been decorating for Halloween.
(Silly, I know. I don't have time to wash clothes, but I'm crafting
canvases with 'The Raven' on them.)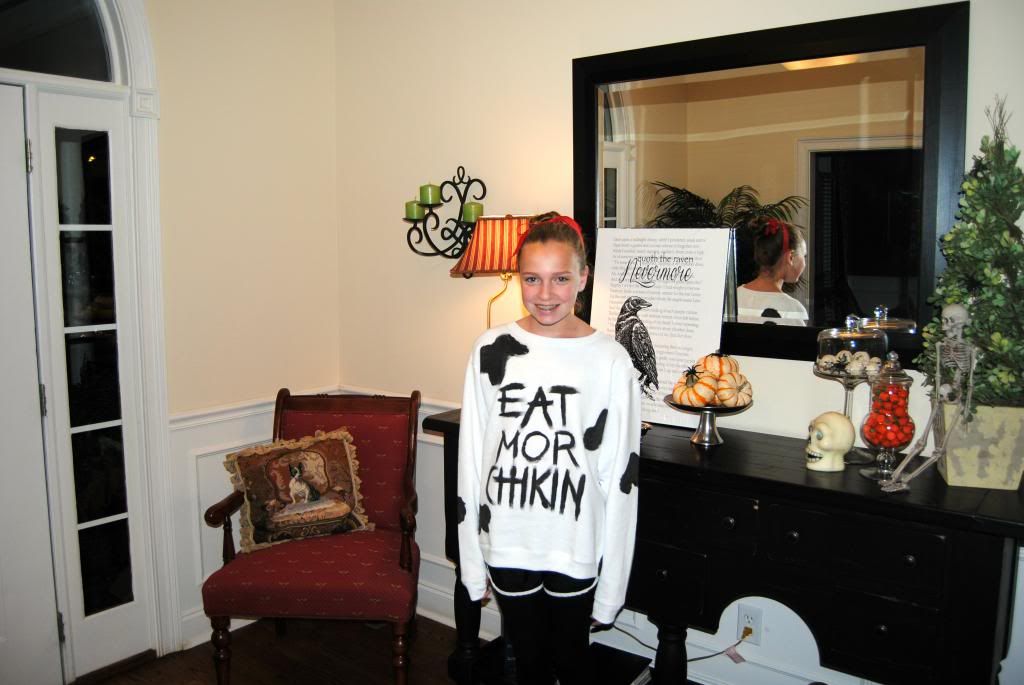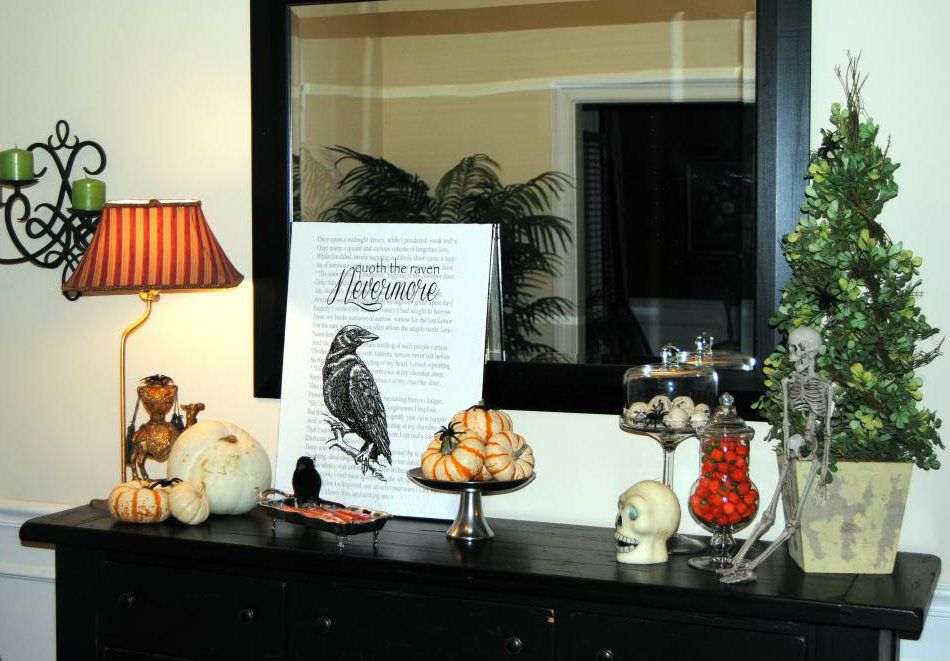 In all Julia's spare time, she is making costumes
with friends for Spirit week at school and Halloween.
Today was twin day. She and longtime bestie, N, paired
up in Chic Fil A garb. Aren't they cute?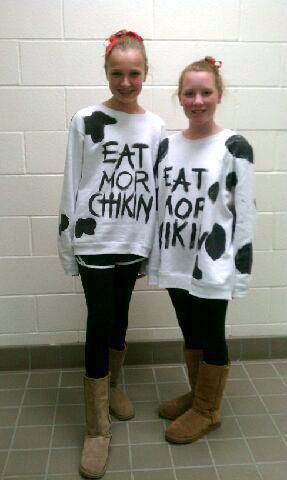 With these costumes, we should be angling to get free Chic Fil A for a year,
since it's not like
we'll ever eat at home again!!
BTW, I saw this piece of
exquisite
art work ('The Raven') on the
most awesome blog:
Dixie Delights
.
The owner of that blog offered to email 'The Raven'
to any who emailed to request it. How very sweet.
See her blog for instructions on putting it together.
The project was easy and fun and her blog is well worth checking out!