We have had a great time celebrating Julia's birthday - and the
celebration has gone on for two weeks.
(John has mentioned this duration thing to me - a time or two.)
First of all, we were at the Burks Reunion in Birmingham on her actual birthday.
Knowing we would be there, I ordered an awesome cake from
Edgar's bakery. That's a familiar establishment to you
if you read Southern Lady magazine. The cakes
in their ads are beautiful, and Julia's did not disappoint.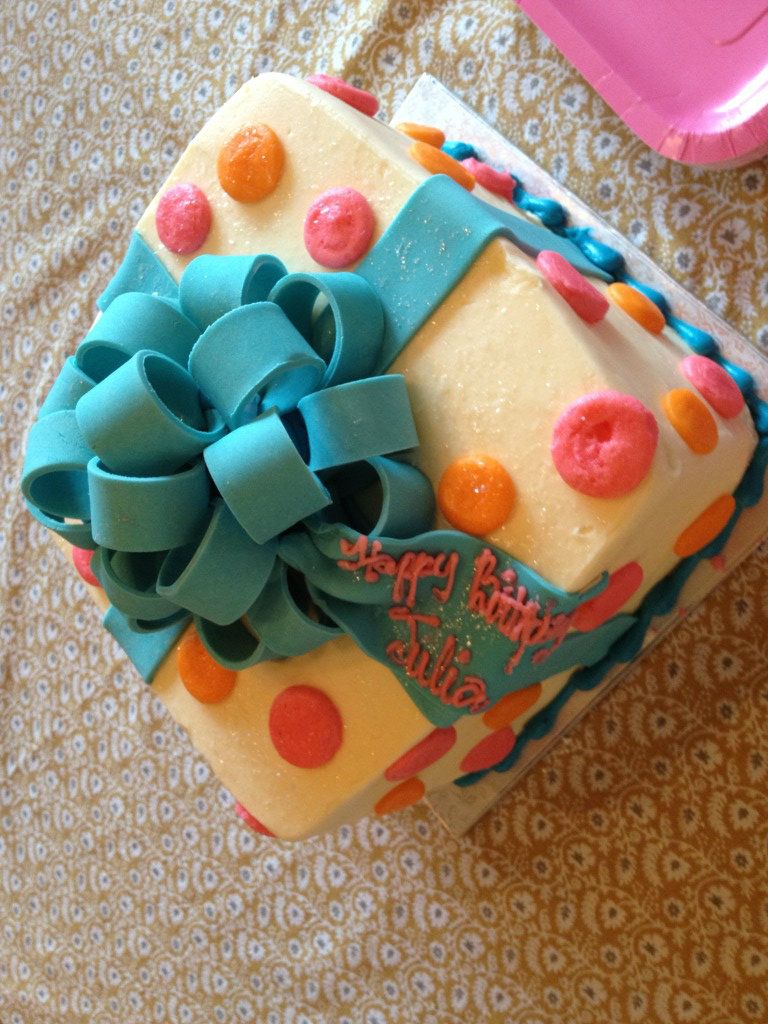 ... and the testers were ready.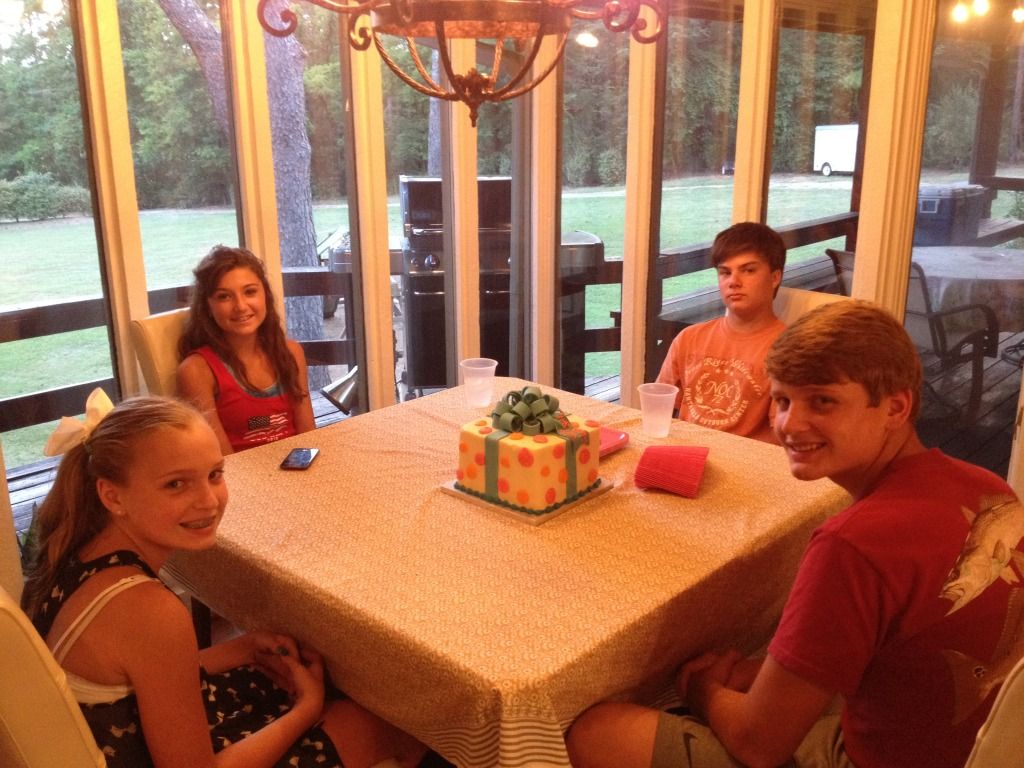 The birthday weekend included not only a beautiful cake, but shopping
at The Summit, visiting with family and eating at one of her favorite
restaurants. This weekend, we also added a new favorite store to
While there are none of these stores in Georgia, we'll seek them out in other
states. Their motto is, "stand out. for good."
Their bag says, "where faith meets fashion." Best of all, there were
NO hoochi mamma clothes in sight. Plenty of hip, tasteful duds.
We gave it 5 stars!