Earlier this month, we got together with my Dad's
family, this weekend was devoted
to my mom's family reunion.
One of the highlights of the weekend was
celebrating the birthday of my Mama, who
turned, well, let's see, somewhere around, 29.
The reunion was held at an absolutely beautiful location in
the mountains of north Georgia, Brasstown Valley Resort and Spa.
from brasstownvalley.com
from brasstownvalley.com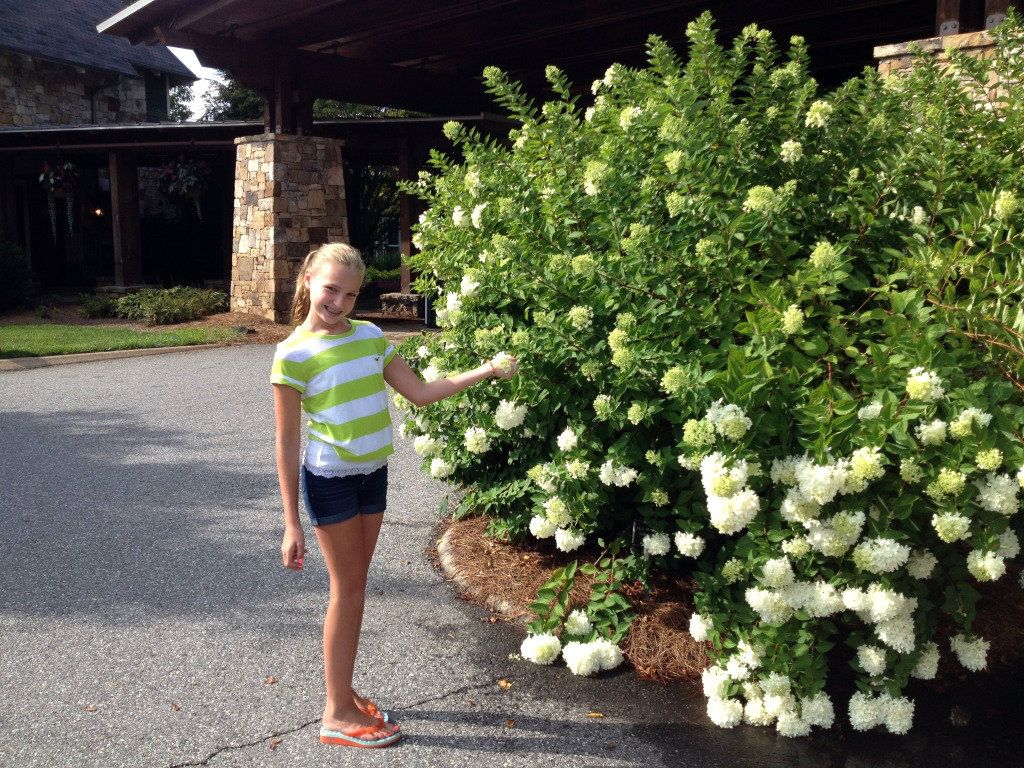 Julia's Vanna White pose as I was attempting to
photograph this beautiful hydrangea outside the Brasstown Valley lodge.
We swam, our misters golfed, and well... we ate. a lot.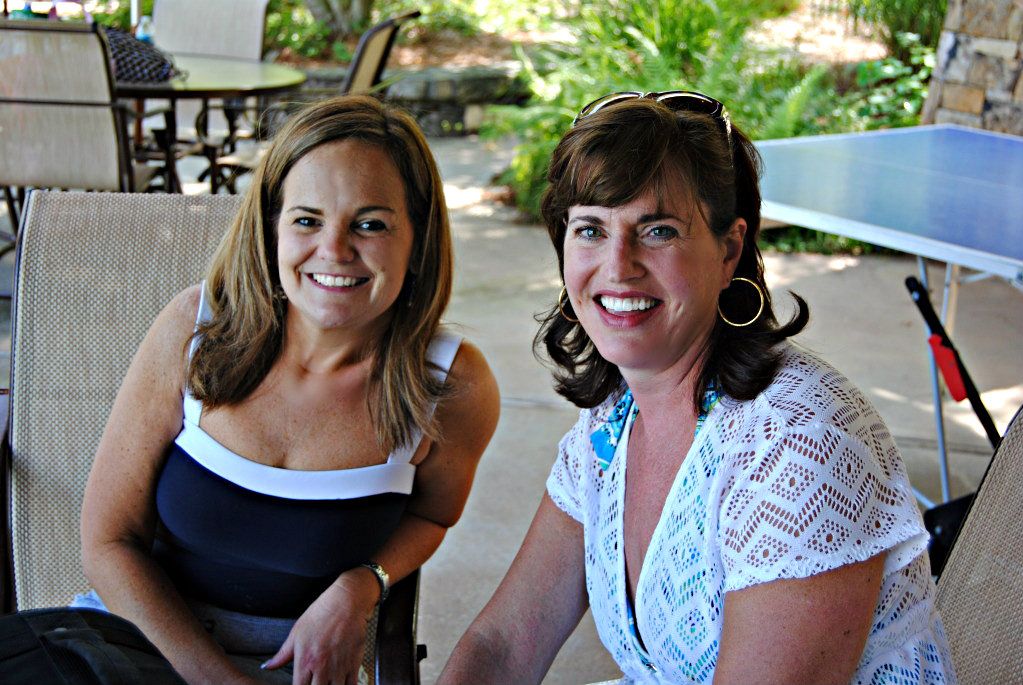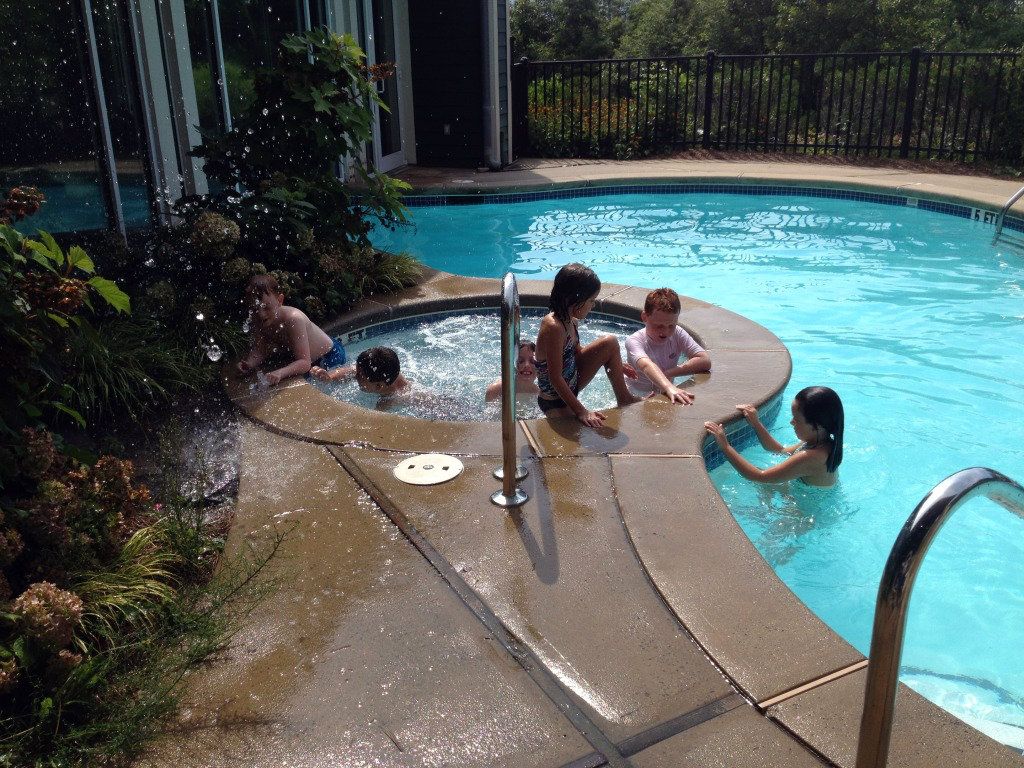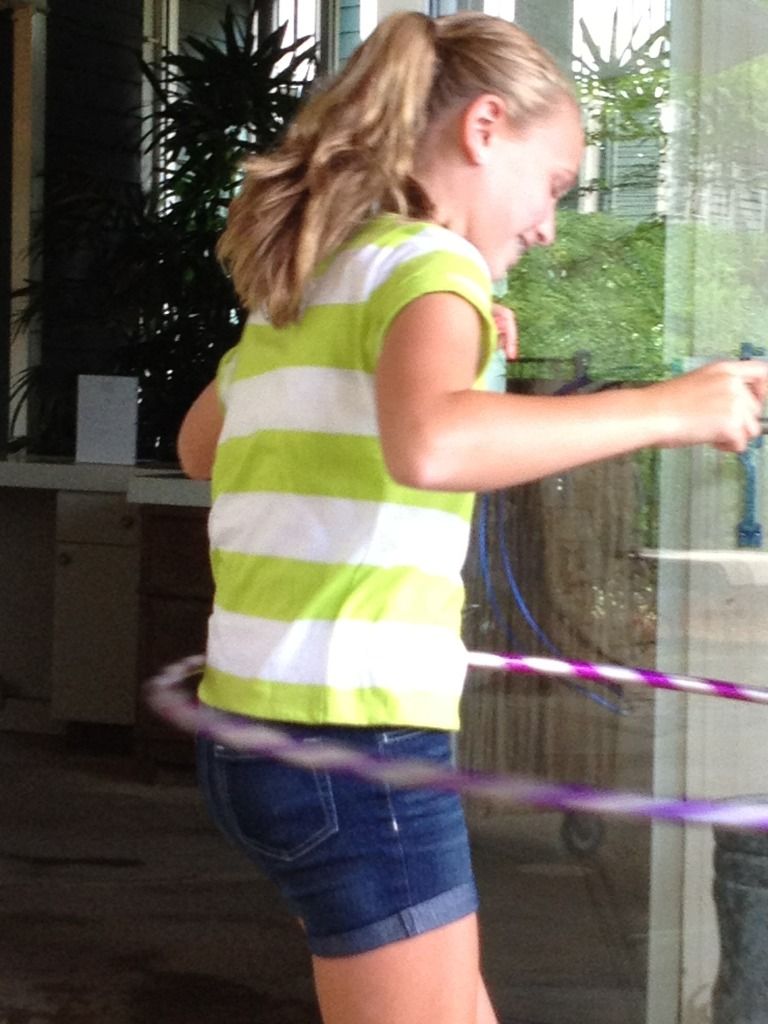 We hoola hooped. Okay, some of us hoola hooped,
but no one over 12. We made ice cream, grilled out and
celebrated a very important 29th birthday.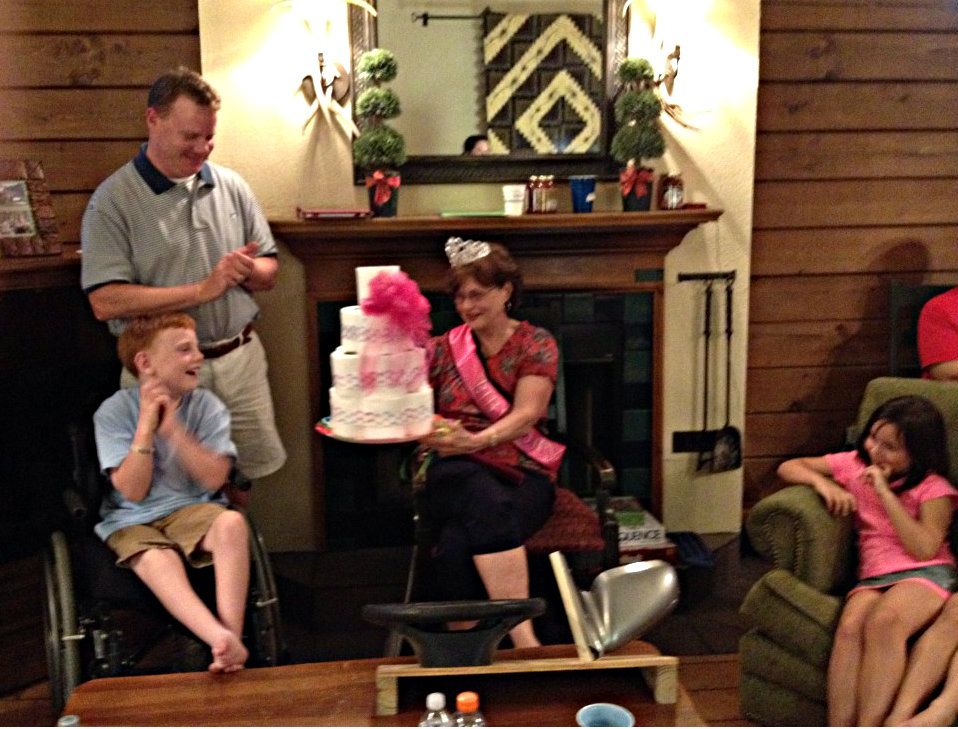 Only this family would understand the importance of a
toilet paper cake
given to the
Queen
upon this most auspicious occasion.