To celebrate John's fifteenth birthday,I took
John and some friends to the Batman Premiere
in Athens at yes... midnight. I picked them up at 2:30 am.
They had a great time, but we were all really tired.
-I pray for the families in Aurora, Colorado who are not posting
that the Batman Premiere was a "great time".-
John also had dinner at Maggiano's to celebrate his day.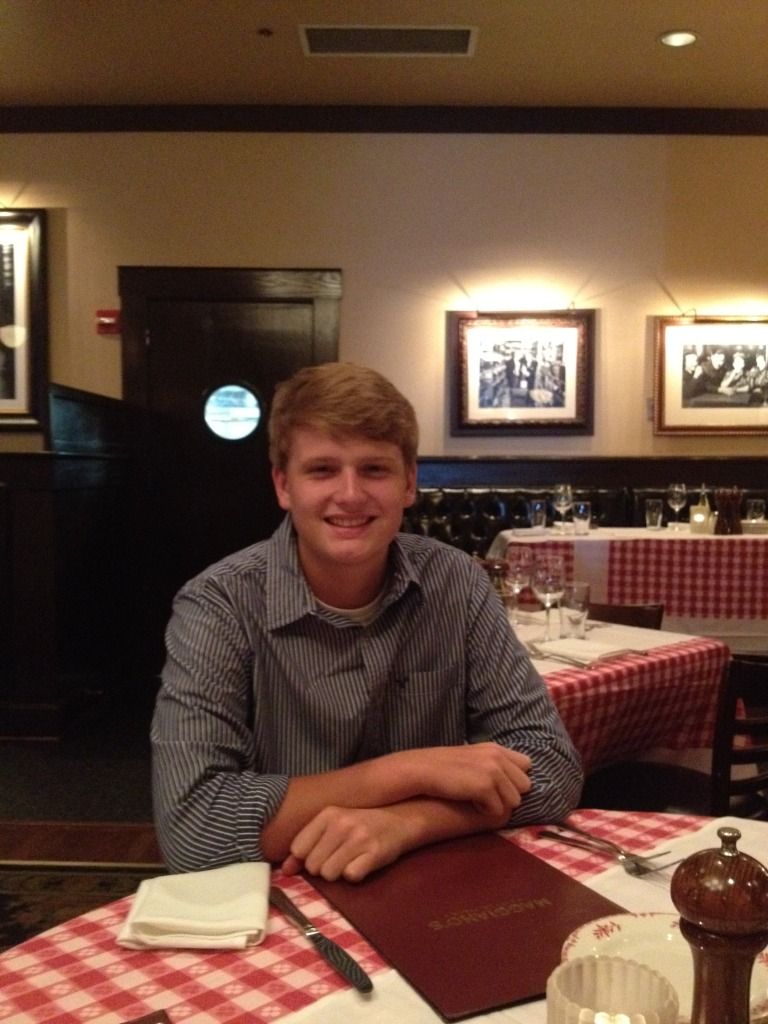 We just can't quit celebrating around here, so
after Nanny took him to IHOP for his birthday breakfast,
we all loaded up and drove to Cleveland, Tennessee.
We spent the night, got up early and together with the Maier family,
went down the upper and middle Ocoee River.