Last month, Bill O'Reilly did a segment with Glenn Beck that we happened
to see. Glenn Beck was kicking around the idea of protesting the "Nanny state"
by encouraging kids of all ages to participate in National Bake Sale and
Lemonade Stand Day. Not that Julia (at age 11) is that politically minded,
but she and I had a great idea. We could use this as an opportunity to do something
for a young friend who was recently diagnosed
with Ewing's Sarcoma back in March. Ewing's Sarcoma is not unfamiliar to
us, unfortunately. Because of this and because we just love this family, we
decided to participate. Julia grabbed a friend who also baked and made lemonade.
Of course, Nanny helped and the Lemonade Stand was a huge success.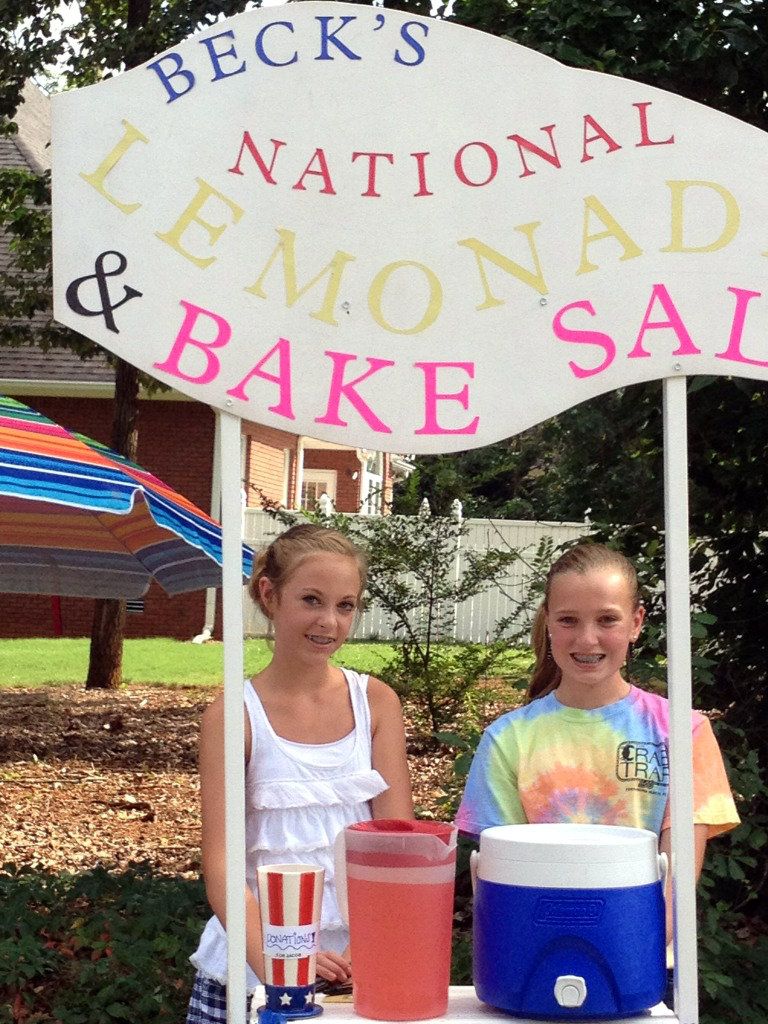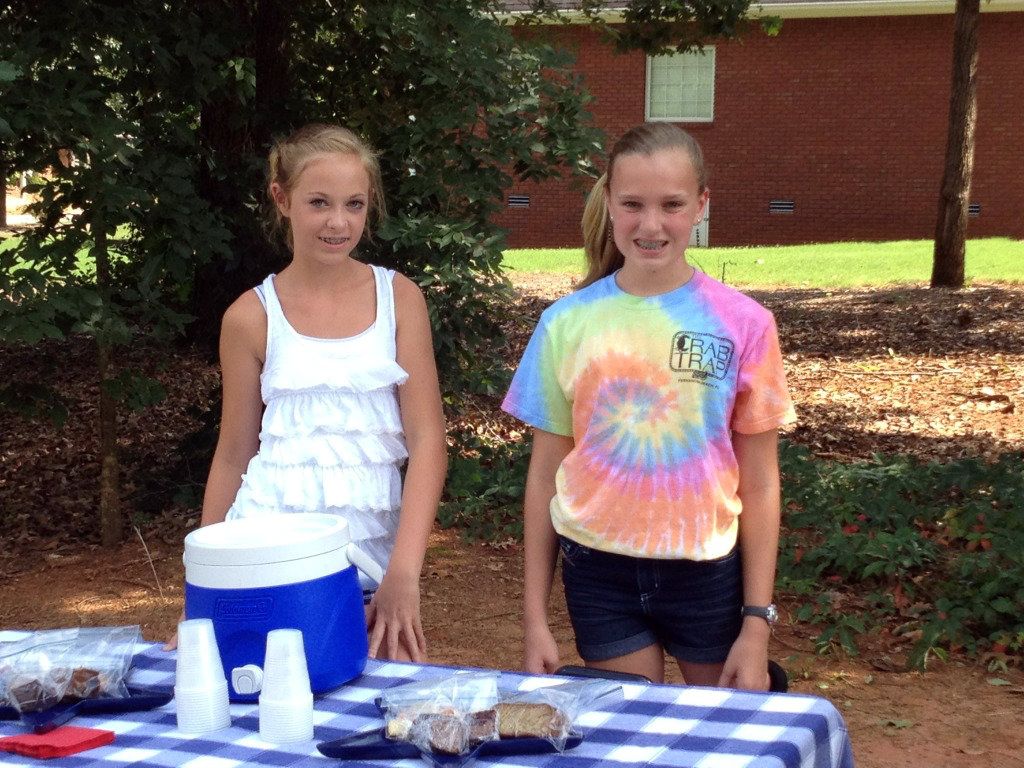 The girls raised a total of $131.91!
$116 was given as donations for our young friend's
Caring Bridge account and the rest will