He is not here.
He has risen.
Just as he said.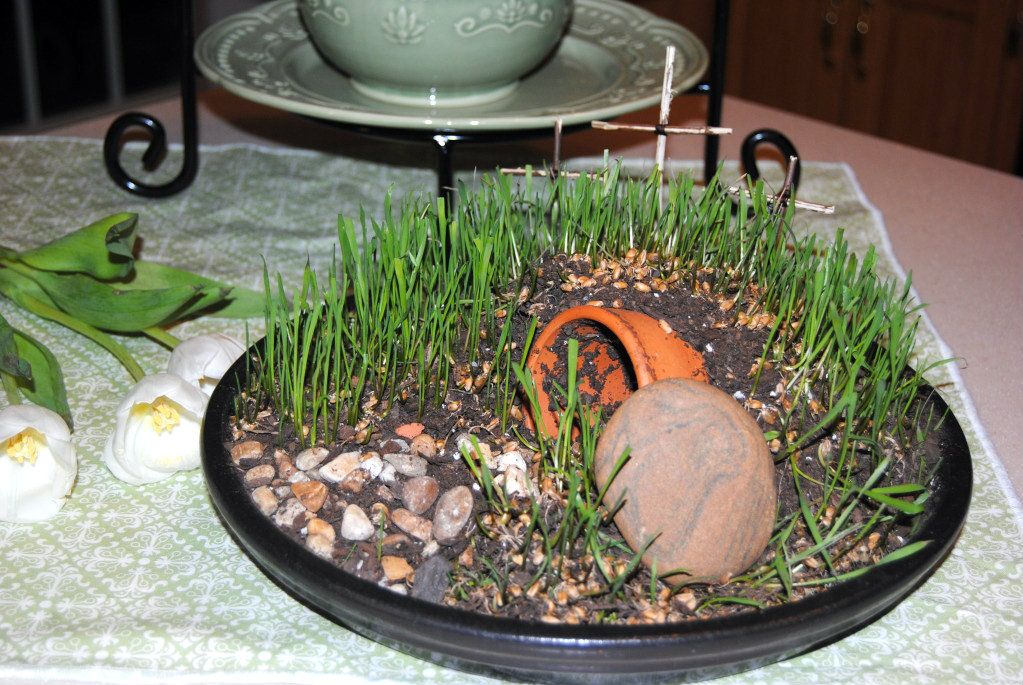 I found the idea for this centerpiece on Pinterest.
I thought that it was such a great lesson in one arrangement.
How often does that happen? Julia enjoyed helping me with this and kept
it watered. Our grass was sparse, but still made for a great piece,
I thought. This second pic shows the crosses a little better.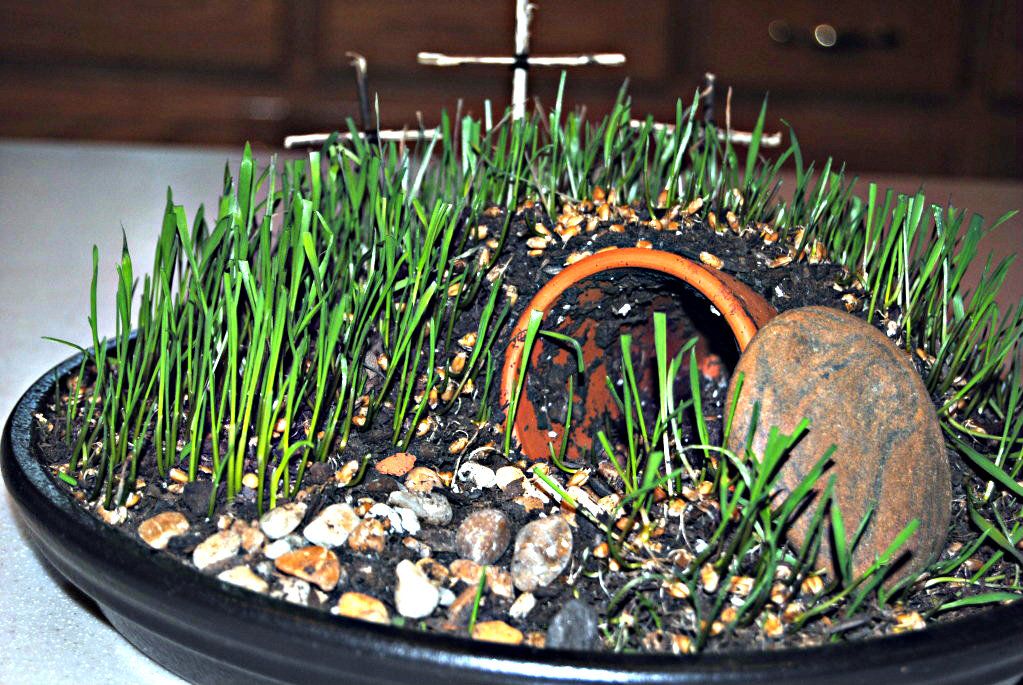 What an awesome day it has been.
Our 2nd through 5th grade choir sang in the 11:00
traditional service. We had such a great service
and it was certainly full of people.
Afterwards, we were one of several families
whose parents won the argument with kids and had
pictures made in front of the cross that was
covered in flowers courtesy of the Children's
Sunday School classes.