A Night of Thrills
Perfectly Polished Spring Formal was Saturday, March 24 at the UGA Coliseum. The theme was "A Night of Thrills". Really, I love everything about the Spring Formal. Spring - just by itself is wonderful. There's baseball and soccer in the spring. I love spring dresses, I love all the flowers in spring - especially tulips. I really love Easter. I love the Easter songs that my Children's Choirs sing and I love being at church on Easter and on Mother's Day. Spring's colors are just beautiful. I love opening the swimming pool (then cleaning all the pollen out of the pool). But I really, really, really love the Spring Formal.
Here's why: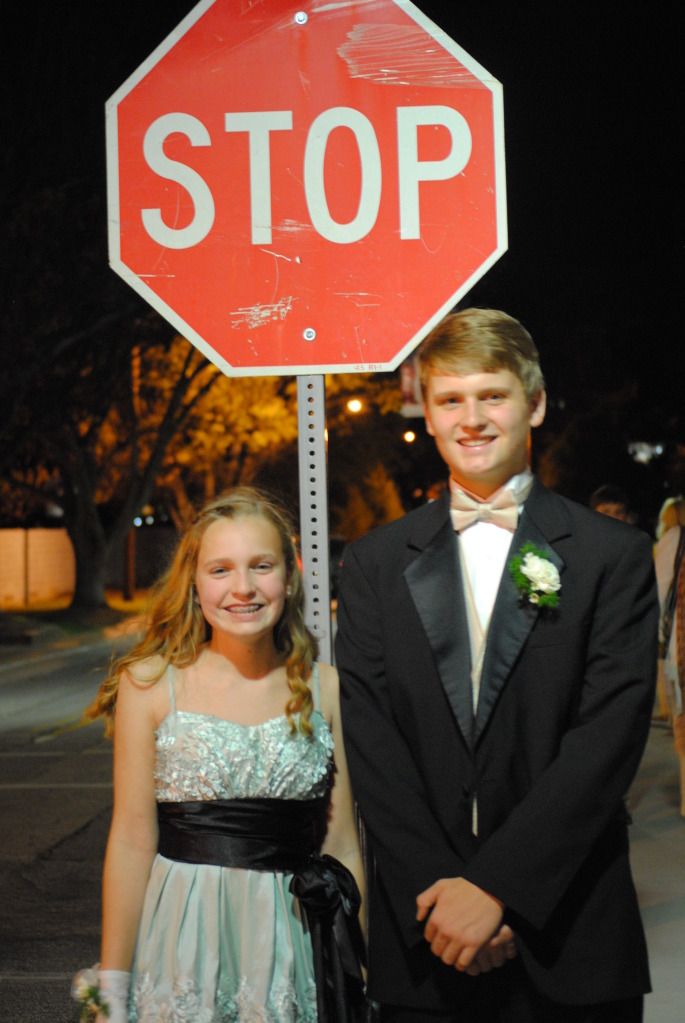 I felt these two were surely show stoppers.
Julia is 11 in the 6th grade and in Social II
John is 14 and in the 8th grade in Cotillion Club.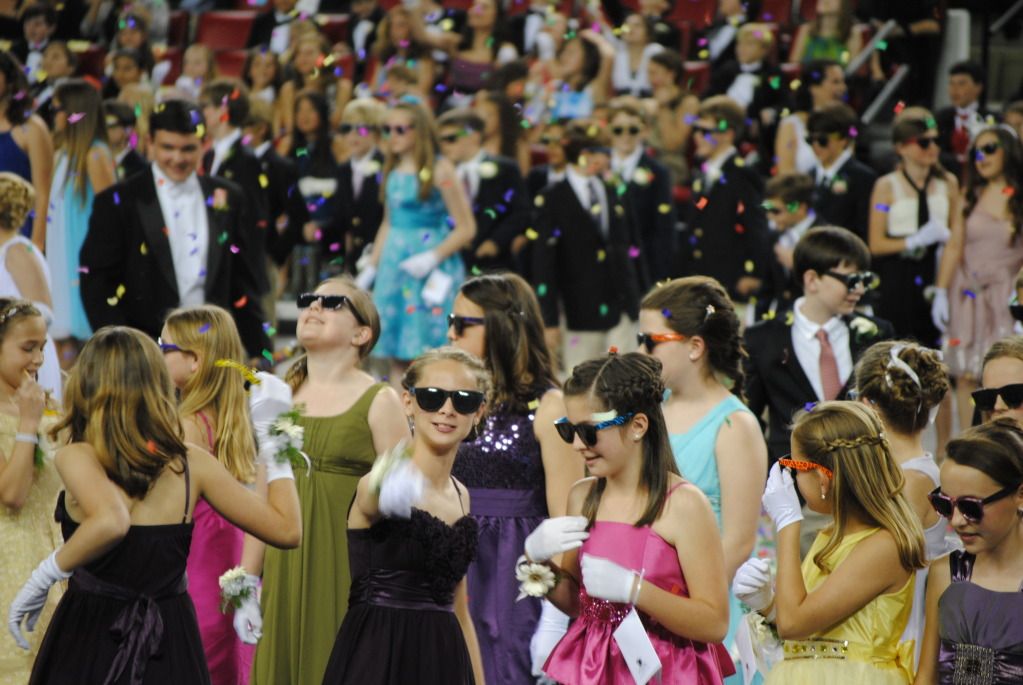 After a year of Perfectly Polished classes and complaints from kids
who are "forced" to go, they all have a great time at the formal.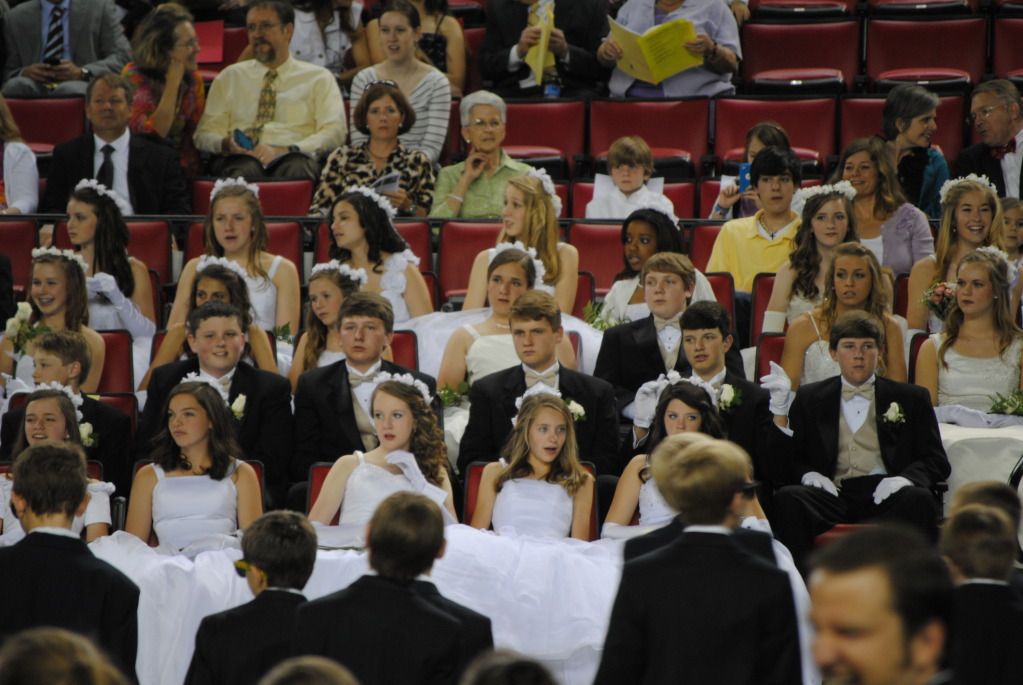 2012 Cotillion Club
J & J danced with new friends and old.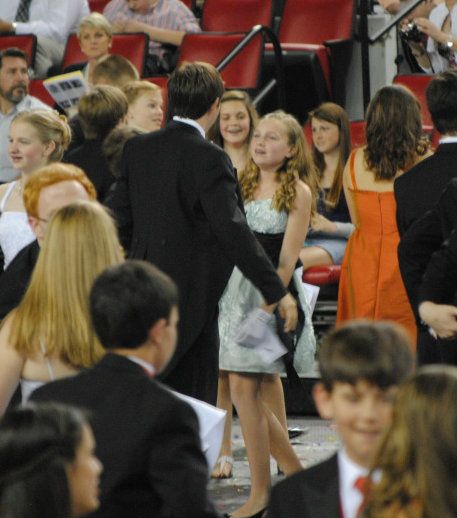 Daddys danced with daughters...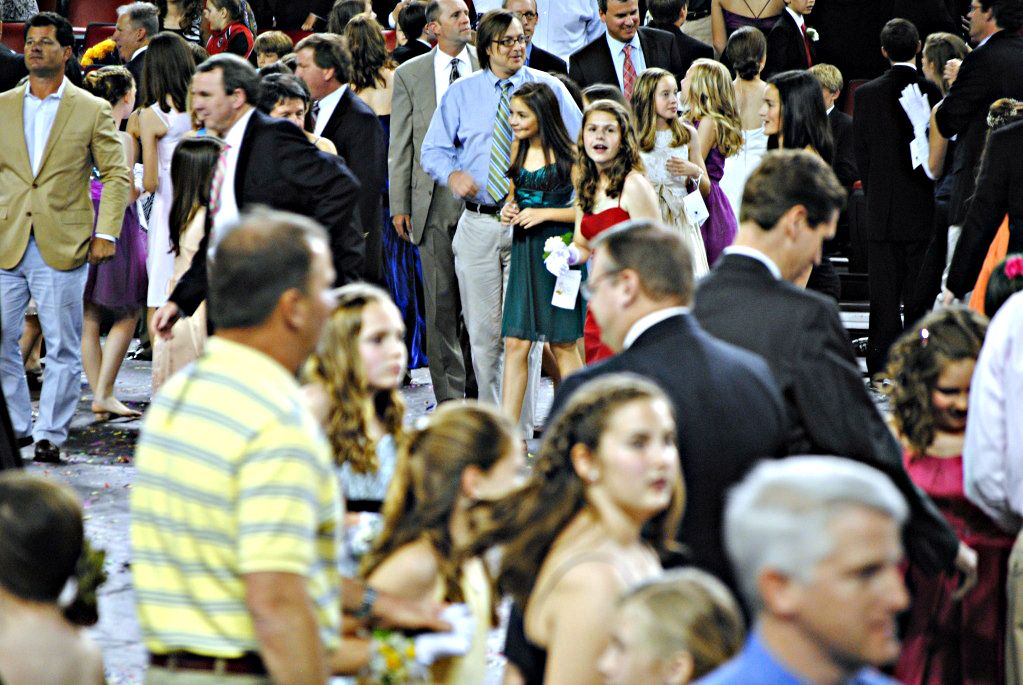 Moms danced with sons - or in my case just tried not to inflict
bodily harm to myself or others....
But I loved when they danced the brother sister dance together.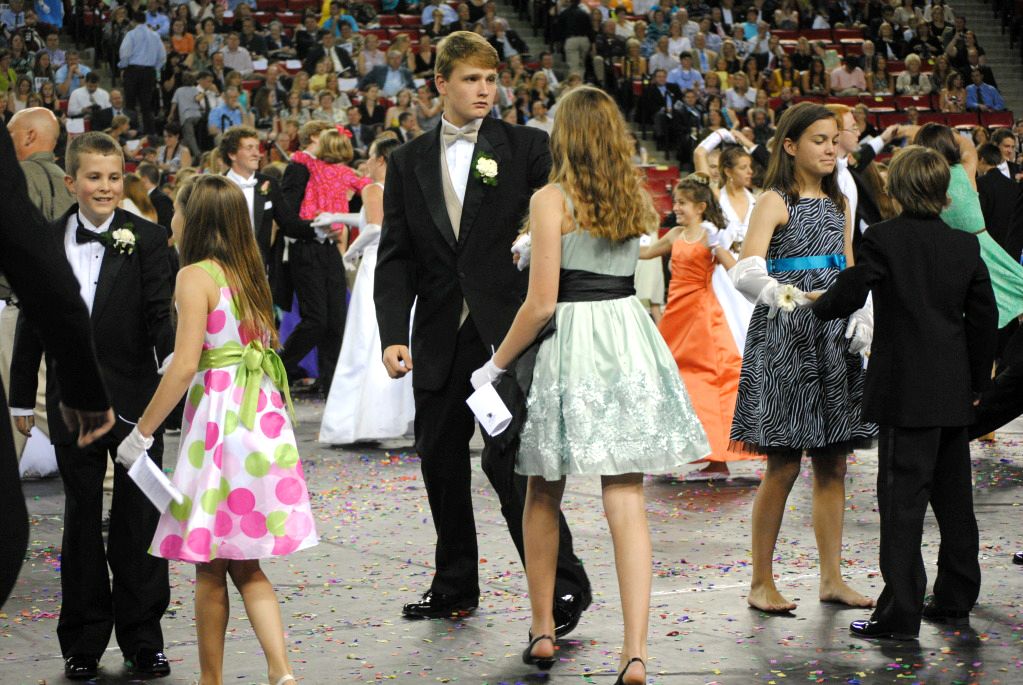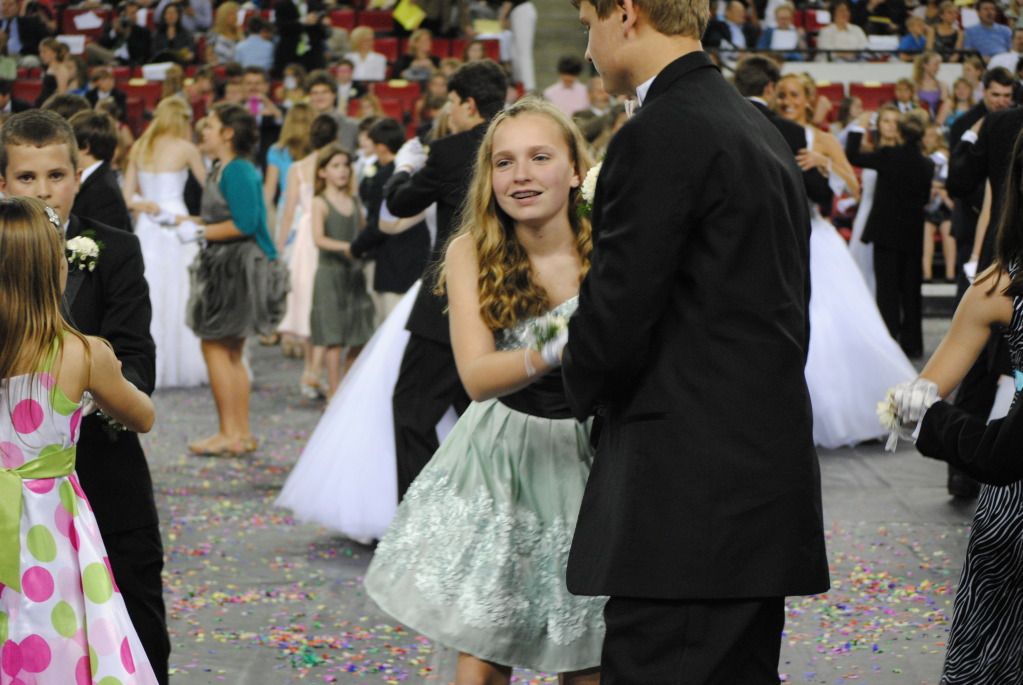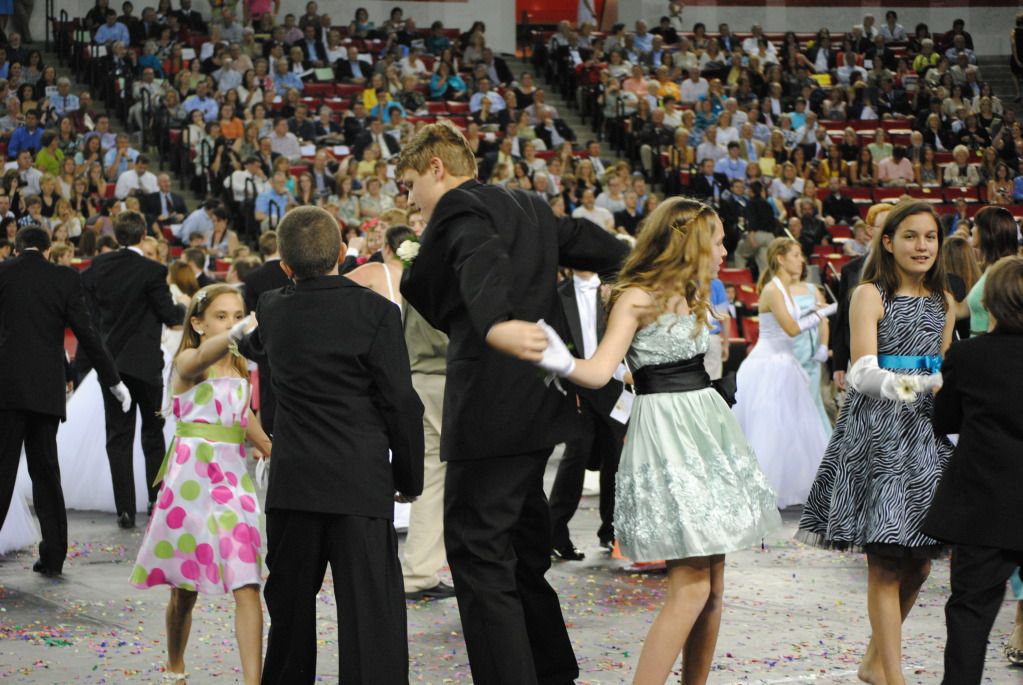 John said Julia was a good dance partner. Of course, he could
have just been comparing her to Mom...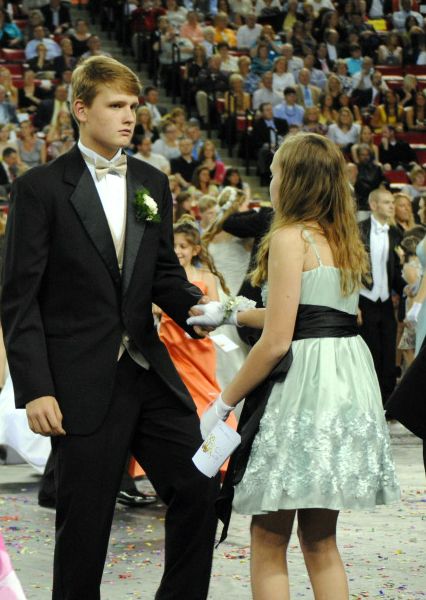 For this Mom, it just doesn't get any more perfect.