Sunday, February 5 was Youth Sunday for our kids at Central Presbyterian Church. Over 50 kids representing 15 different schools participated in 3 worship services.
Actually, they led the three worship services.
They did a phenomenal job. This is such an awesome way for
them to connect with the larger congregation and to realize how vital they are to
our church. It's young people who keep us all young and alive. It was great
to have them remind us all that we are SO ALIVE in Christ.
Julia with the Youth Choir as they practice.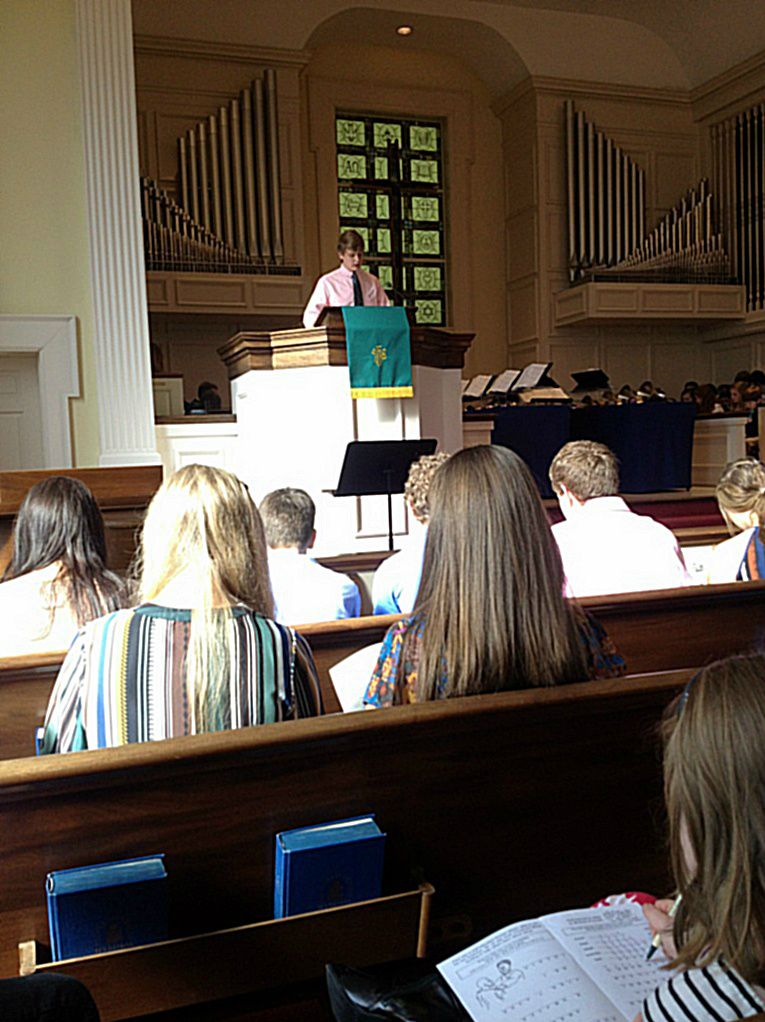 John leading the Prayer of Confession
(The quality of the pictures is not ideal,
but I was using my phone and trying to be discreet :-))
The kids collected a Souper Bowl offering to aid in
feeding the less fortunate in our community.
They were to bring their donations in envelopes
labeled with their Super Bowl team favorite.
It will be interesting to see if they picked the real winners with this contest.
Either way, we all are real winners when this many youth are on the winning team.