Weather.com says that tomorrow in Athens, Georgia, it should be
sunny and 70 degrees!!
On February 2!
While Julia keeps hoping for snow days,
we have discussed that the weather trend of this winter would
definitely have to reverse. As she and John walked out the door this
These snowmen plates are just right for a warm
winter's supper and afterwards, we'll have some hot chocolate.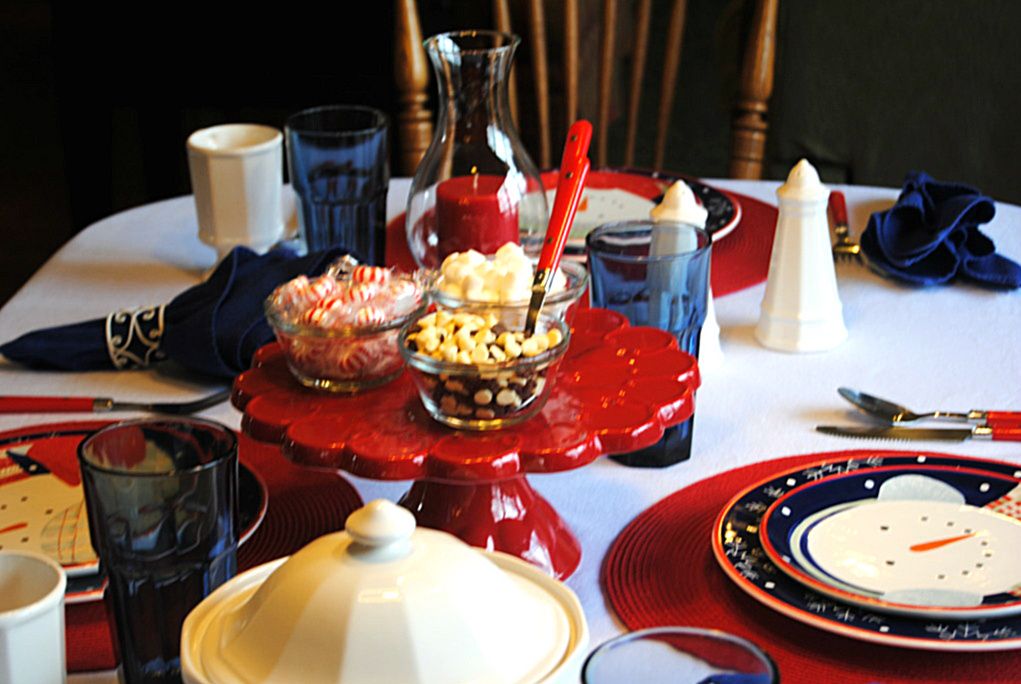 Everybody likes marshmallows and chocolate chips
in hot chocolate.
These mugs are Heritage by Pfaltzgraff.
It's an old pattern, but I really like the mugs, creamer
and sugar and all the serving pieces still.
My plates in this pattern are now worn out.
They have lots of utensil marks. Still, they are perfect
for a peanut butter and jelly!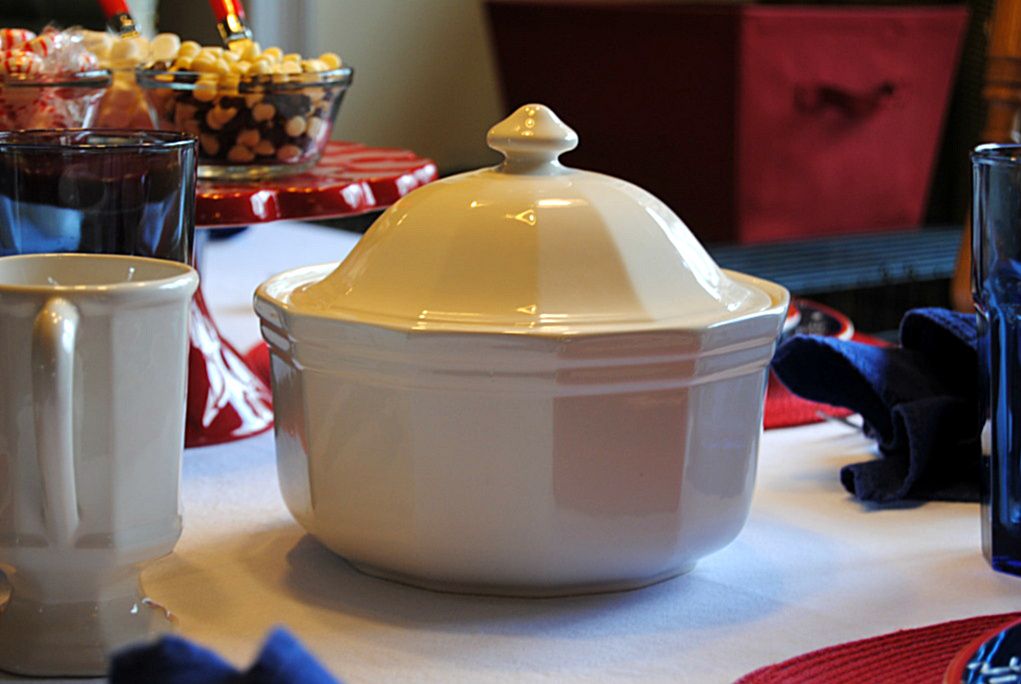 Still love the soup tureen and I have some
vegetable soup in the crock pot.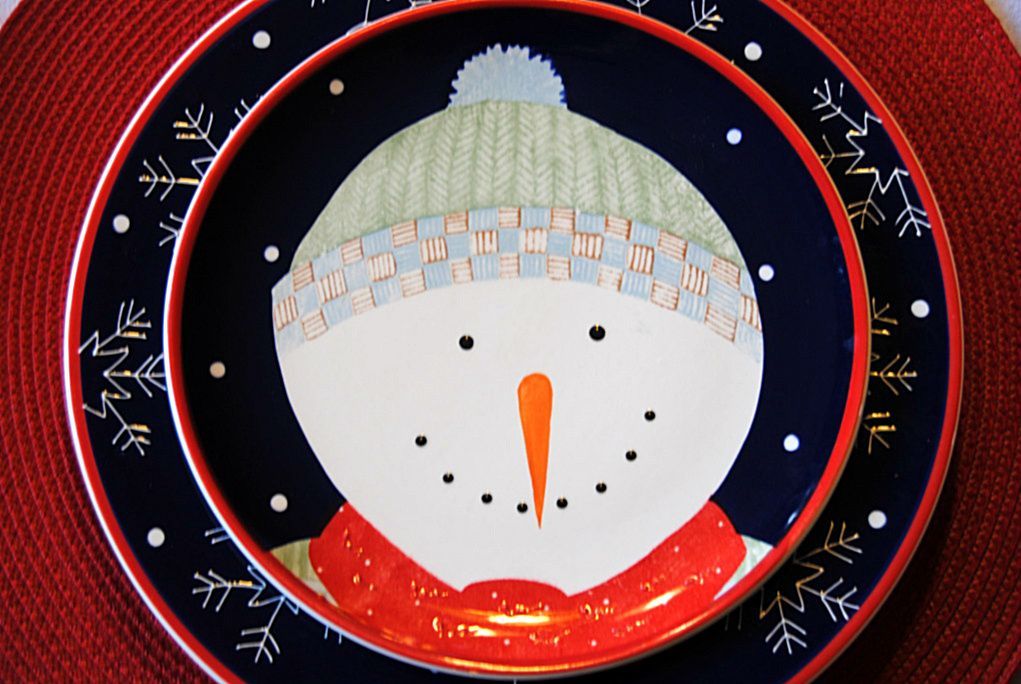 Each snowman is a little different...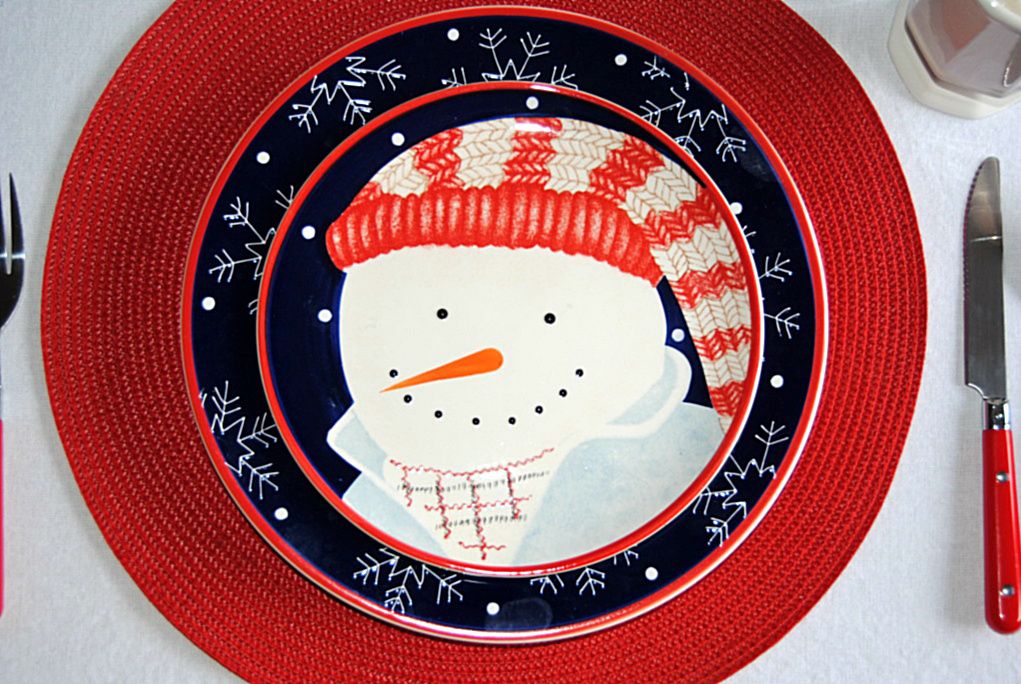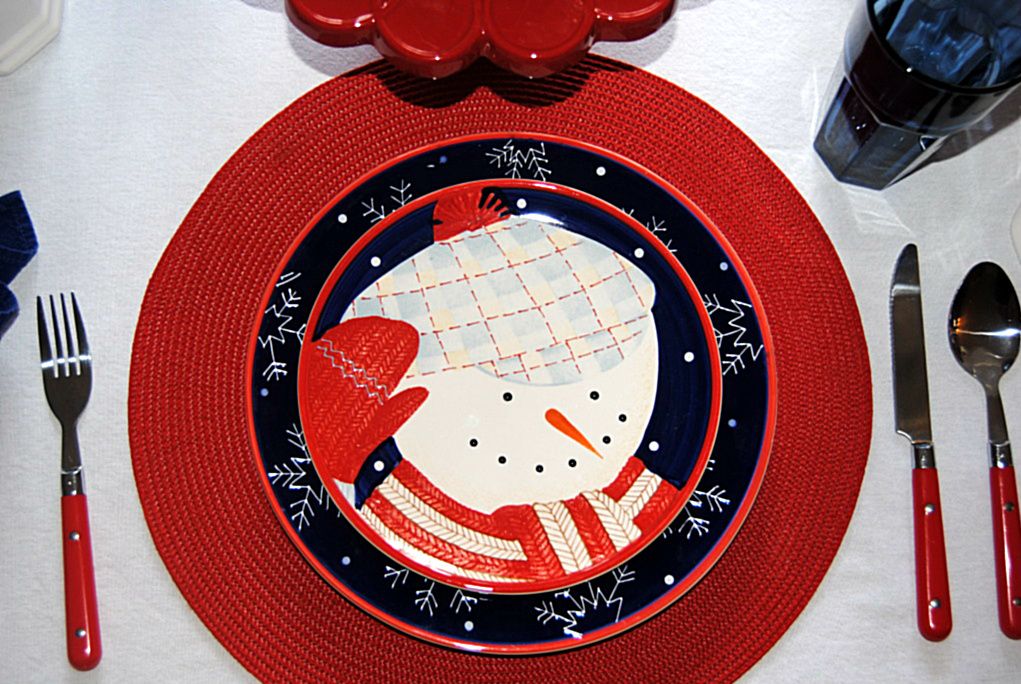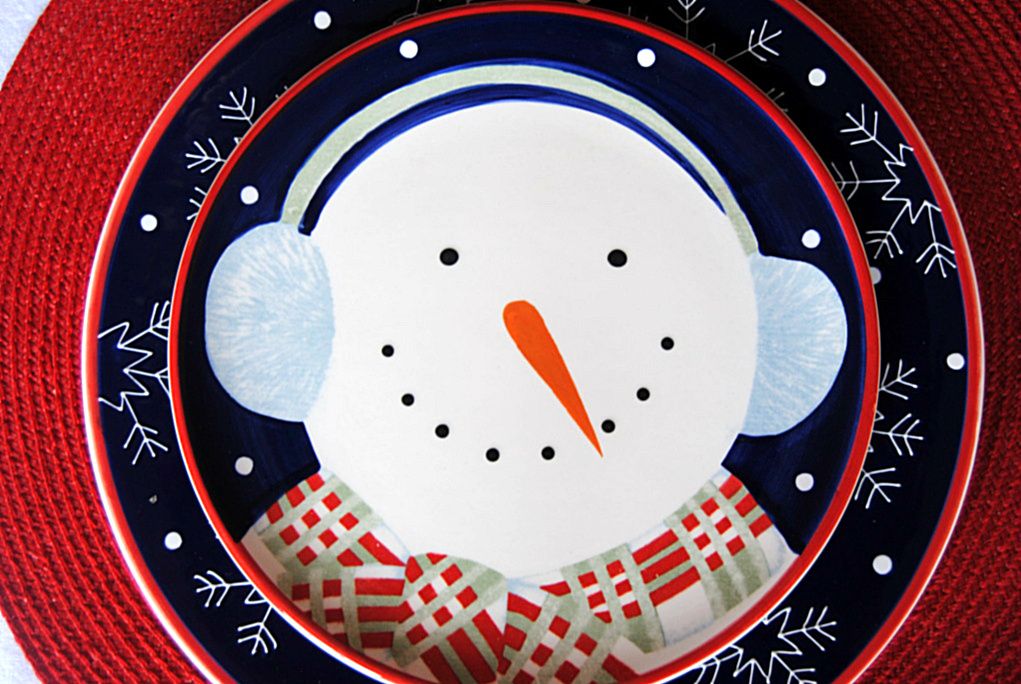 We are enjoying the sunny warm weather outside,
but once inside we are hoping and pretending...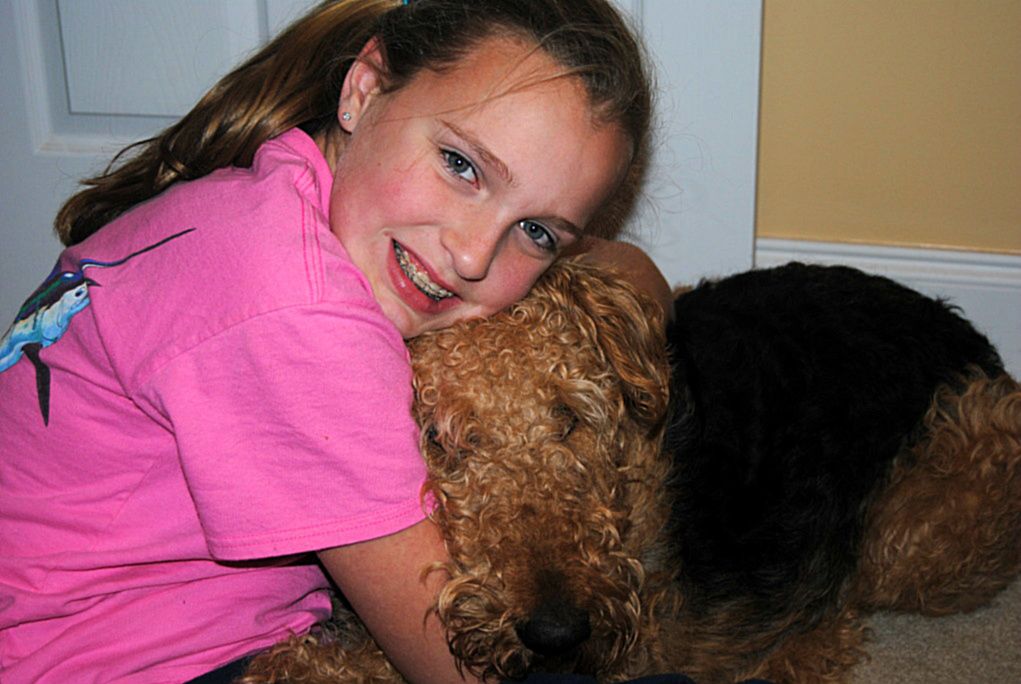 ... cause that make us all happy!
Red straw mats are from Bed Bath and Beyond
White tablecloth from ebay
"Snowmen Portraits" plates and salad plates from Goodwill and ebay
Red flatware from ebay
Red cake plate,Target
Candleholder, soup tureen, salt and pepper and mugs Pfaltzgraff "Heritage" from when Grant was president
Blue tumblers - not sure but definitely purchased during the aforementioned administration!