Mama and I got busy Wednesday planning our Memorial Day Supper
(yes, supper) that we actually had Saturday night. My nephew, Will, had a
baseball game Monday night, so they needed
to leave early Monday to go back to Tennessee.
After swimming Saturday afternoon, we had a Kansas City Style Rib Dinner.
These ribs were really good! Find the recipe for the rub
here
.
We followed Meathead's directions found
here
and had a superb meal.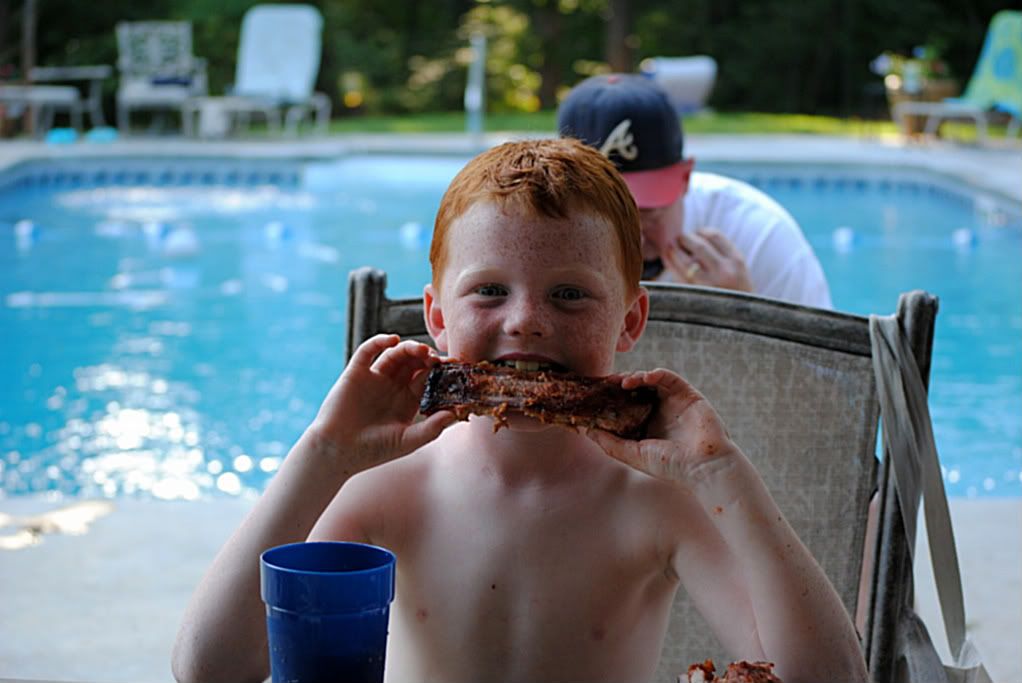 You just can't eat ribs without making a mess...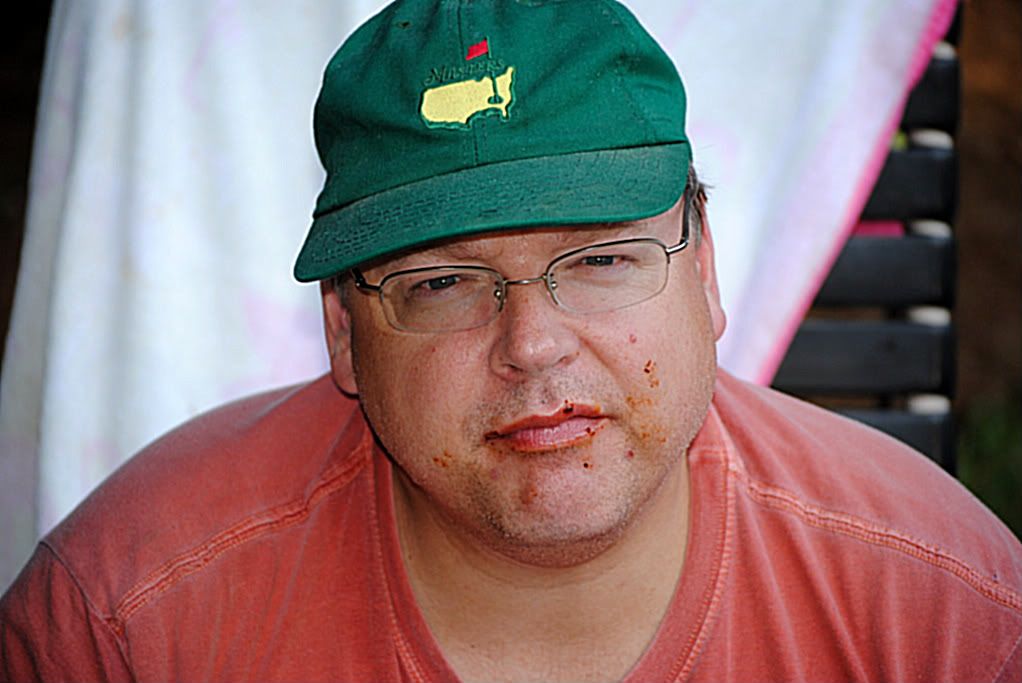 ...or anything else for that matter...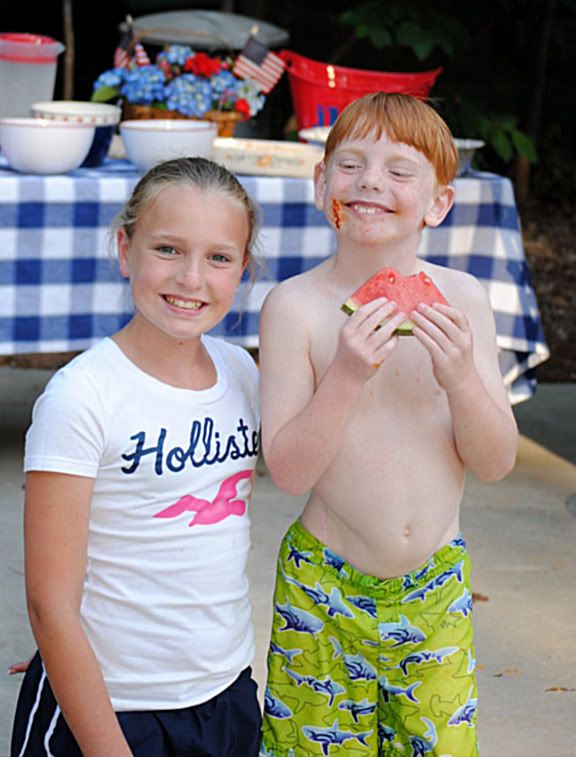 And while we played - we remembered that the freedom for us to gather and to play
is a very expensive gift. We are thankful for those who bought it for us.