What a week we've had! Soccer and baseball, piano and choir and church services and youth groups add up to lots of miles - and time in the car. That's time that doesn't get devoted to cooking. A lot of times we go to Chic-Fil-A or our favorite Mexican restaurant. I decided this week that at least the three of us could sit down together after school... and why not make it special?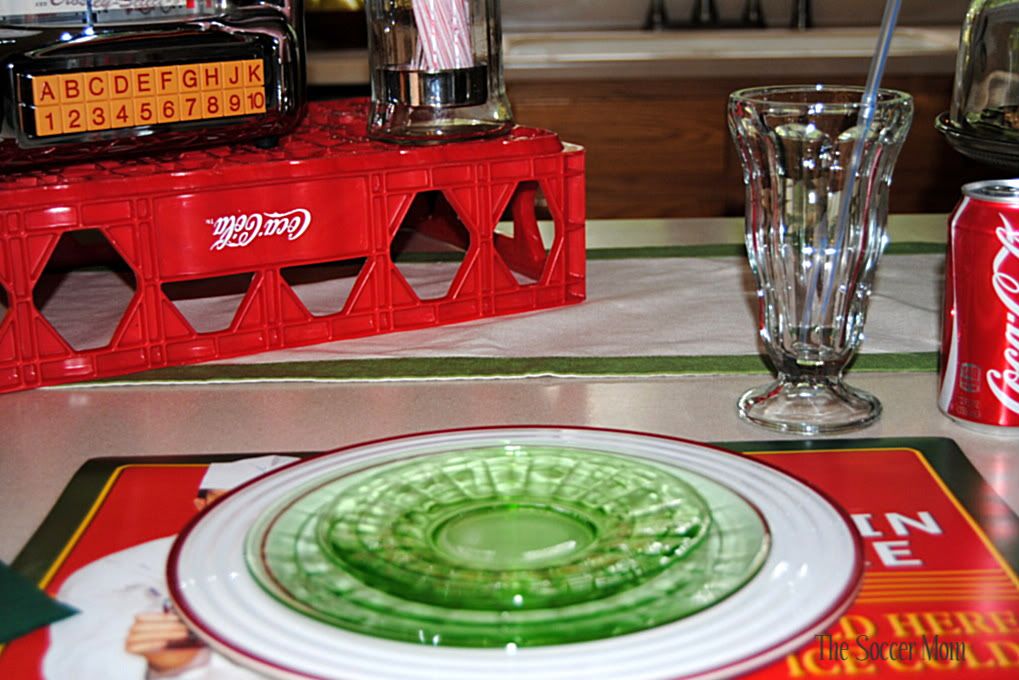 My Grandaddy J.R. loved a Coke float. We had them often at his house.
I wondered if my children had ever had one.
"Is this a Coke smoothie", Julia asked?
Yes, times have changed!!

I have a love for all things "50's".
How could you not when you grew up watching...



I've hosted a "Fifties Birthday" for Mama.
... and I made Julia a fifties sock hop costume for Halloween a couple of years ago.
When the Cricut cartridge, Nifty Fifties, was released this year, I knew that I could have some fun with it. I thought these cards were cute,
but John never noticed his in his haste to get to the cookies.
Julia liked hers.
Isn't that what she was really saying when she said,
"Seriously, Mom..." ?
Forget the cards, forget the tablescape... they loved the cookies!
They are the
best
chocolate chip cookies
ever!
And... I will share the recipe! They are from The Blue Willow Inn Cookbook
and they are superb. Vanilla pudding is the secret, I think.
Melanie's Chocolate Chip Cookies
2 1/4 cup all purpose flour
1 tsp baking soda
1 tsp salt
2 eggs
2 sticks butter, MELTED
chopped pecans, optional
3/4 cup packed brown sugar
1/4 cup granulated sugar
1 package instant vanilla pudding
1 tsp vanilla
12 oz chocolate chips
Reese's Pieces, optional
Combine flour, soda and salt in bowl and set aside.
In separate bowl, combine eggs and butter. Mix with electric mixer until creamy.
Add sugars, vanilla and instant pudding. Mix well.
Slowly add flour mixture. Mix well. Fold in chocolate chips.
Drop by heaping teaspoons onto ungreased cookie sheet 3 inches apart. Bake at 375 degrees for 8 to 10 minutes.
Just yum...
Placemats - The Dollar Tree, Red banded Melamine plates - Wal Mart;
"Milkshake" glasses by Libby - online
Runner - thrifted at Goodwill
Coca Cola straw dispenser and Crosley Radio - ebay
Cookie plate - European Country from Pier 1
Cake dome - Target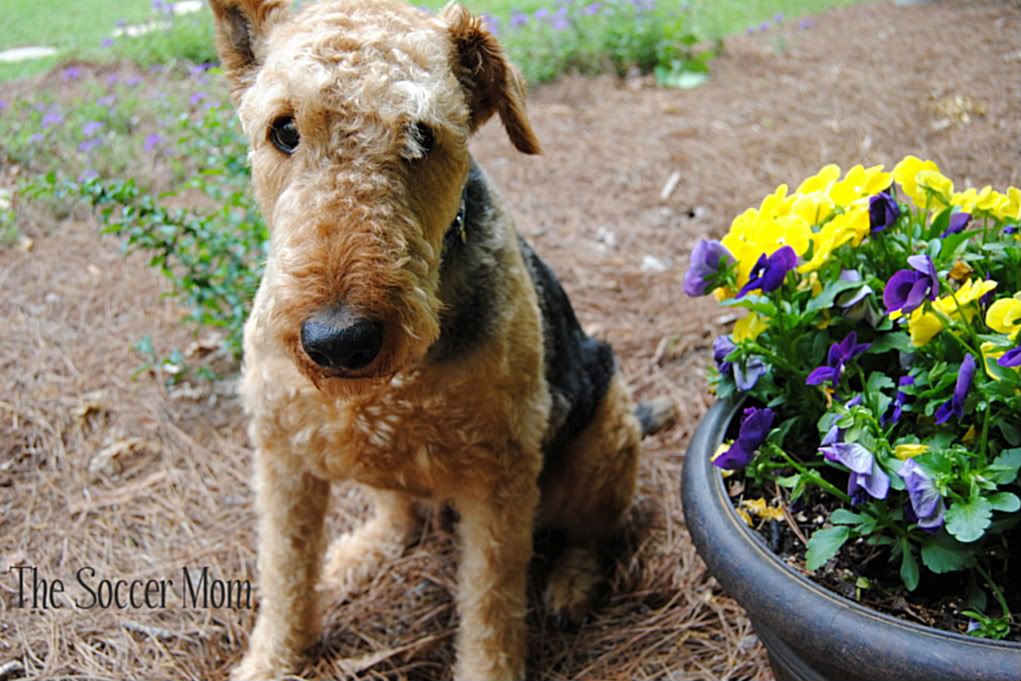 For Archie, every time the children step off the bus,
it's An After School Special.