11:00 Saturday morning at Mars Hill Baptist Church in Watkinsville,
there were nervous children aplenty!
Mrs. Rebecca Healan Jones' students sat at a beautiful Yamaha
grand piano and played their favorite holiday pieces from memory.
This super talented lady also teaches voice lessons, so a few
kids also performed vocal solos.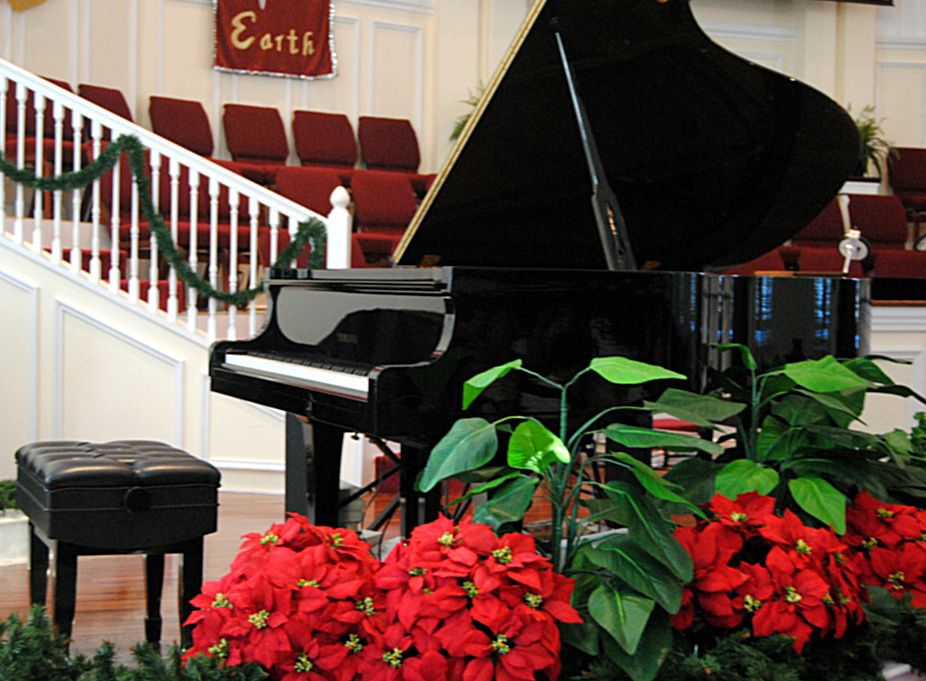 Julia played "My Favorite Things" by Rodgers
(from The Sound of Music)
She also played a piece that I loved called
"Campfire Ballad" by Kevin Olson.
It isn't a Christmas piece, but was beautiful and she did a
Some people camp out at Best Buy on Thanksgiving night before Black Friday.
Mama camped out at Mars Hill Baptist Church so we could have a seat in the
front row! (Not really, but she was the first one there!)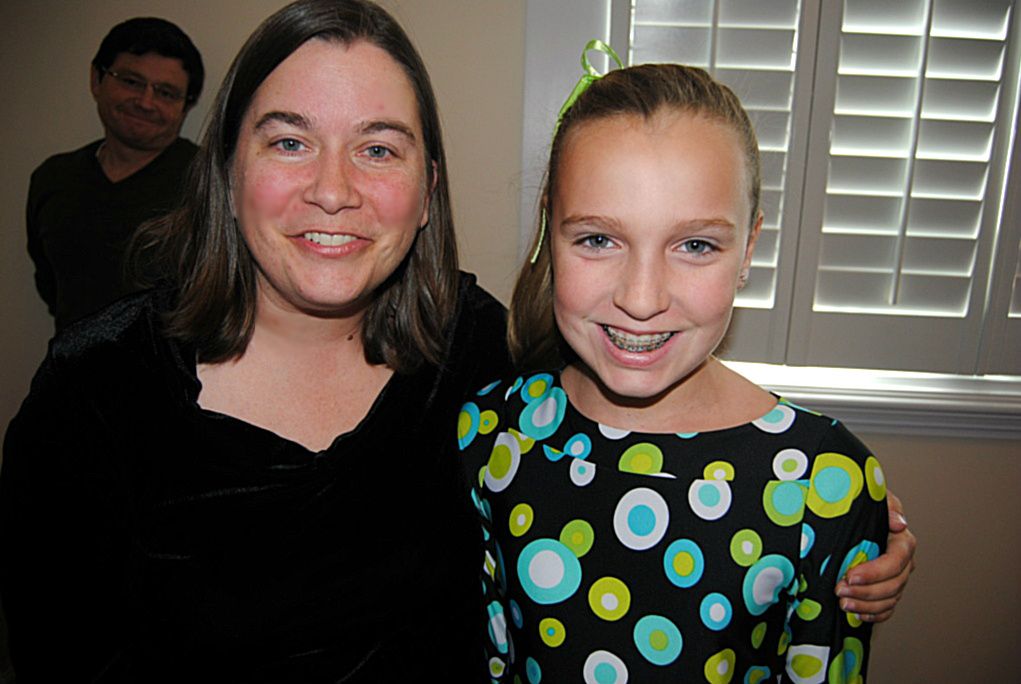 Julia with "Miss" Rebecca - the lady who is slowly but surely coaxing a love
for music out of Julia - and we
love her
for that!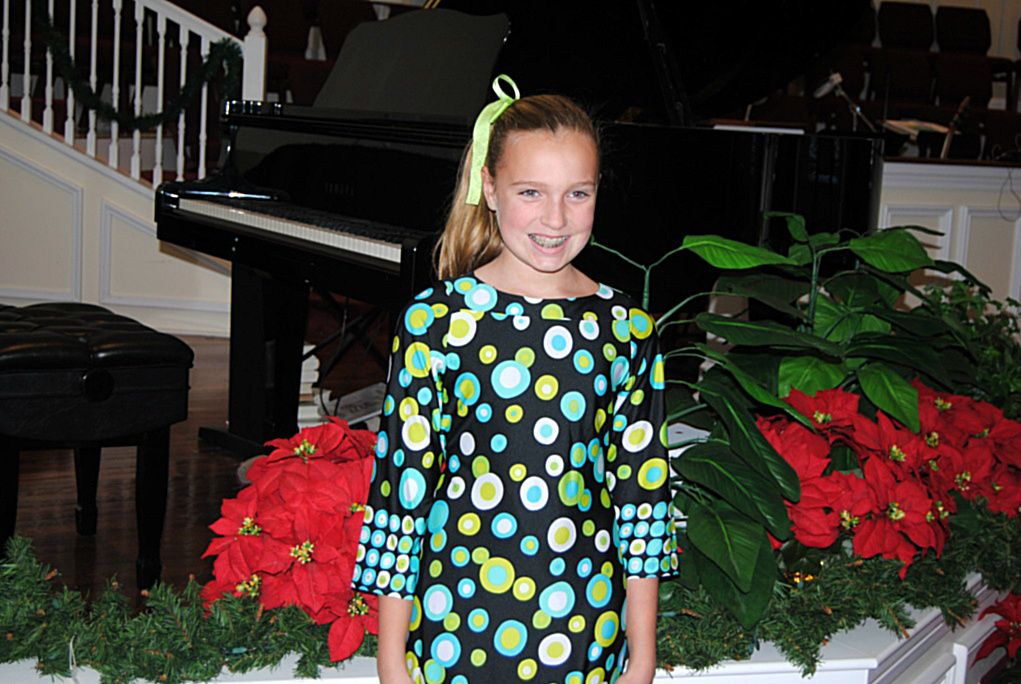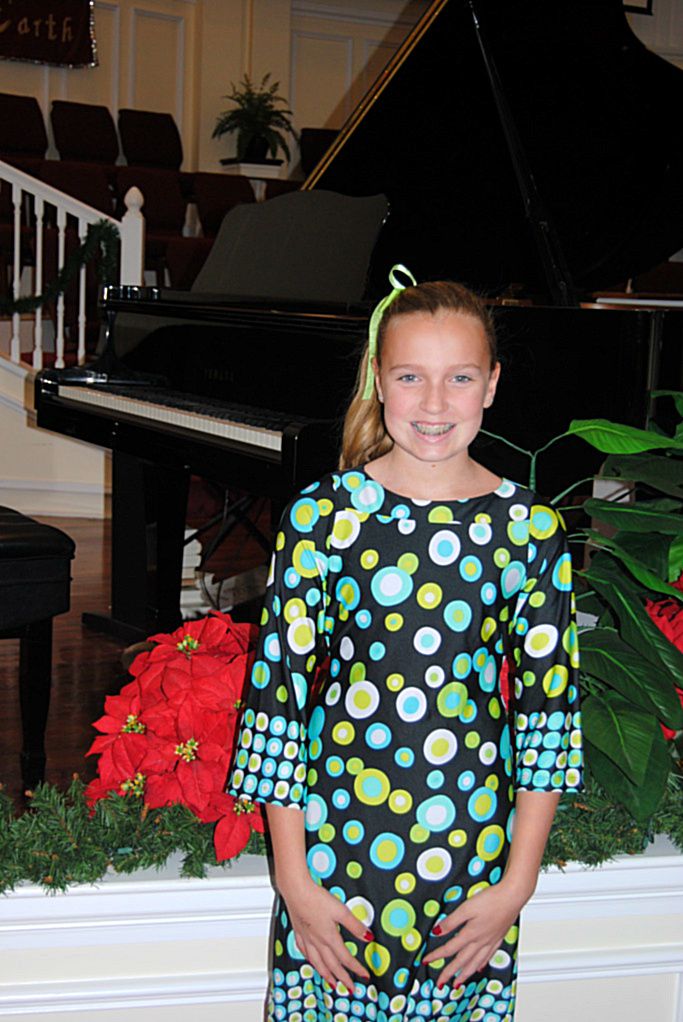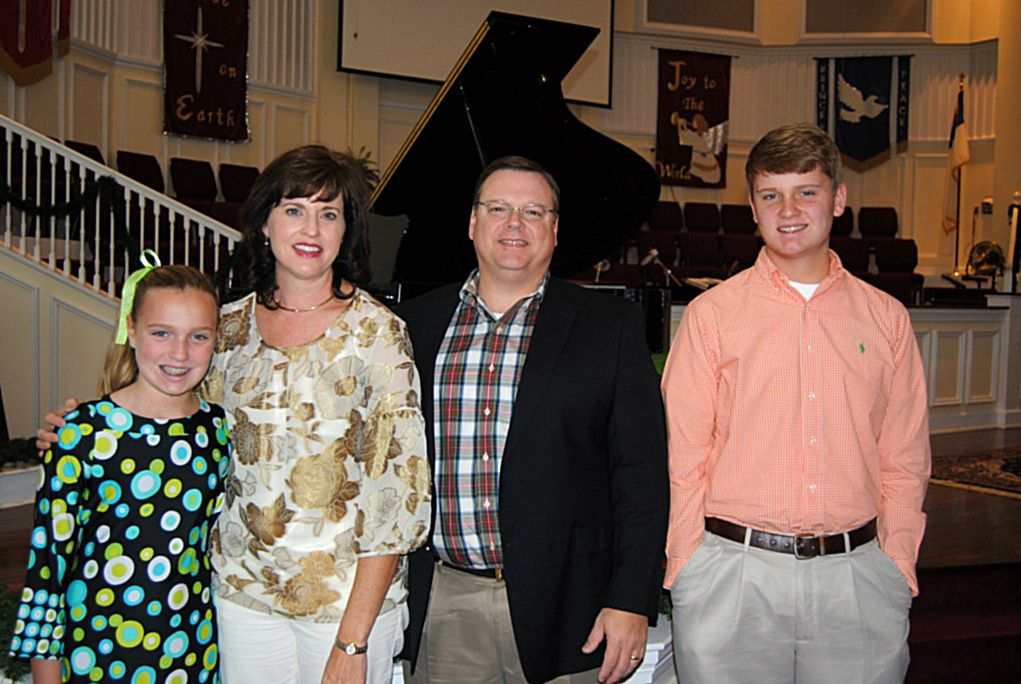 We were all so
proud
. Even John said, "good job, moron".