A quick look at the calendar or the weather channel
and you know what's coming...
Frost.
Lately, our first frost has been a few days after
Thanksgiving, but the temperature is forecasted to dip pretty low this
Thursday and Friday.
I do love the holidays, but I also like to hang onto any blooms in my garden
as long as possible. Doing just that inspired this week's tablescape.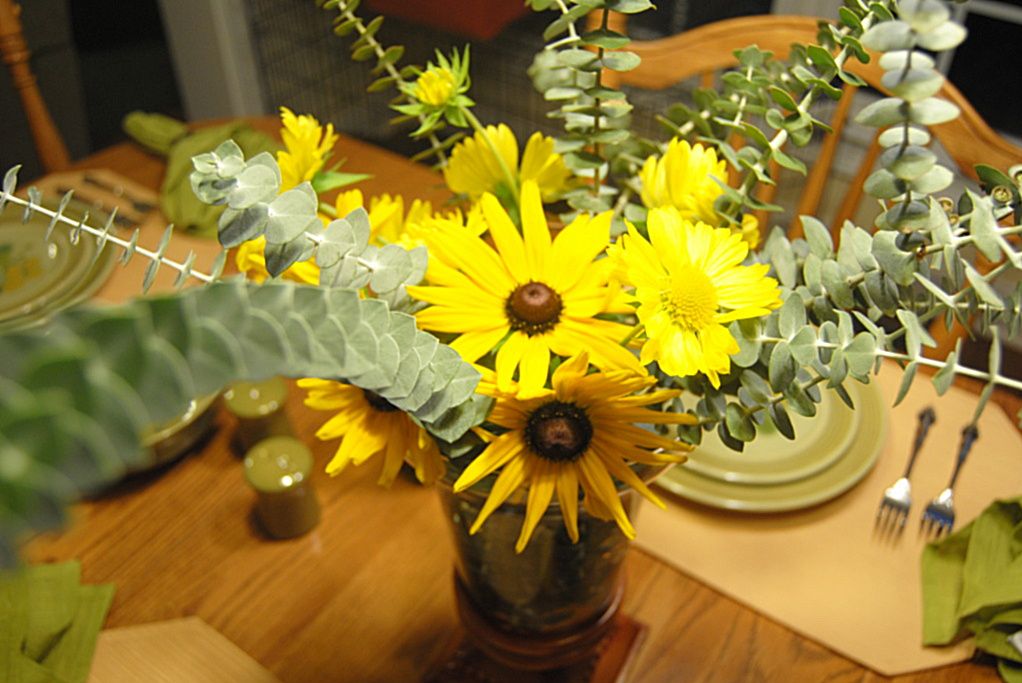 I tried using these colors as a springboard.
The effect was very 1970, I think.
The golds and avocado greens
are "old school decor", are they not?
Franciscan Pebble Beach was made
from 1969-1977. That explains those colors!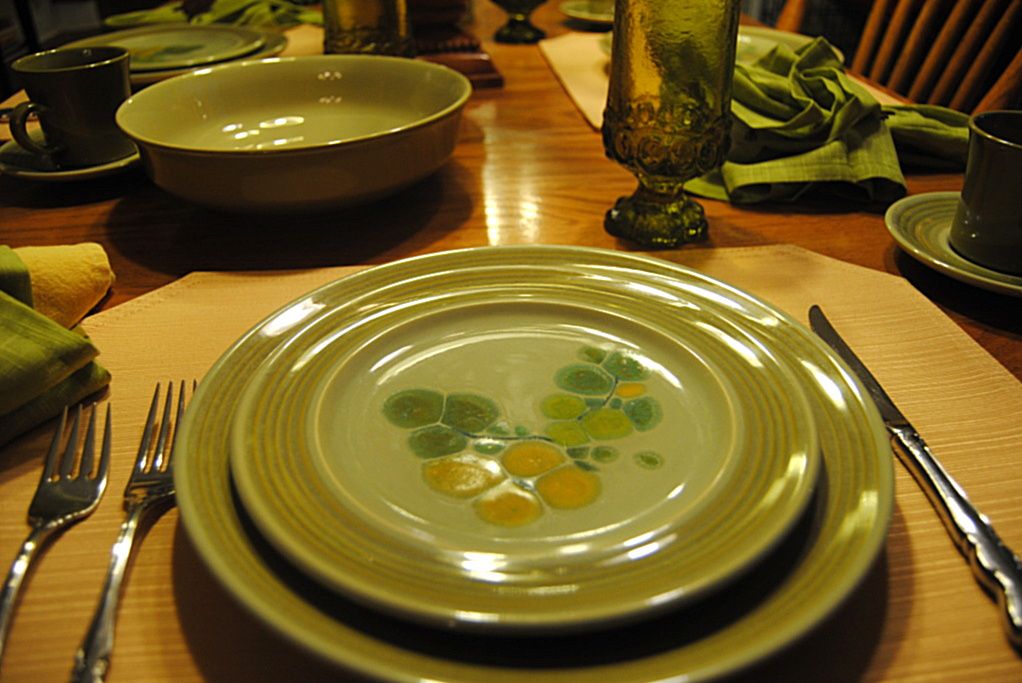 Doesn't this remind you of the
Mark Wills' song:
"I saw Star Wars at least 8 times
Had the Pac Man pattern memorized
And I've seen the stuff they put inside
Stretch Armstrong"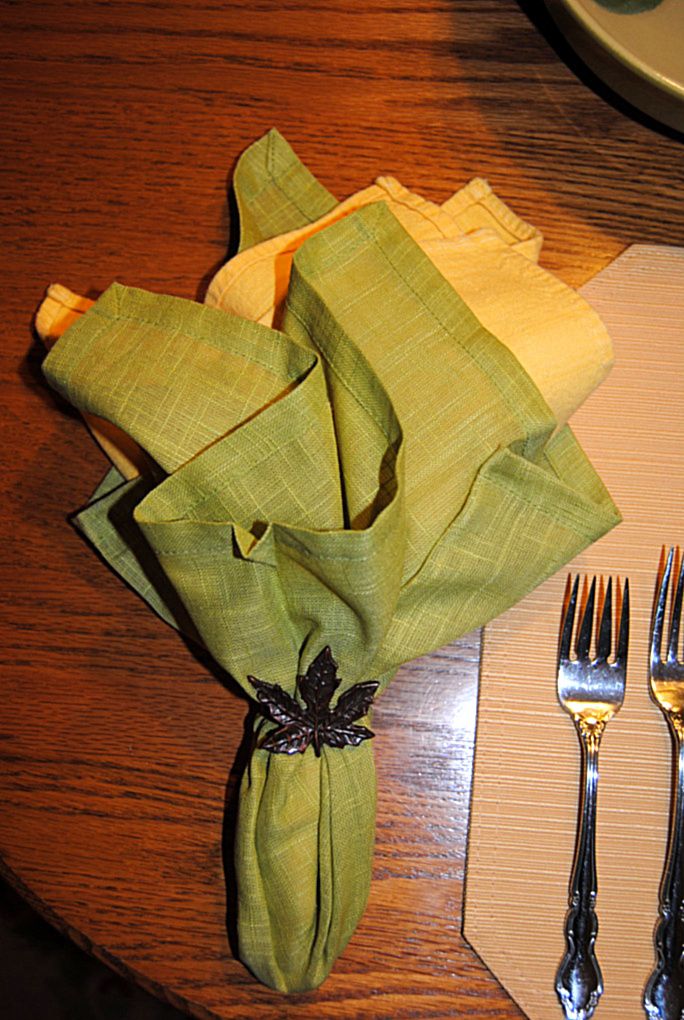 "I was Roger Stauback back in my back yard
Had a shoebox full of baseball cards
And a couple of Evil Kinevil scars
On my right arm
Well, I was a kid when Elvis died
And my mama cried"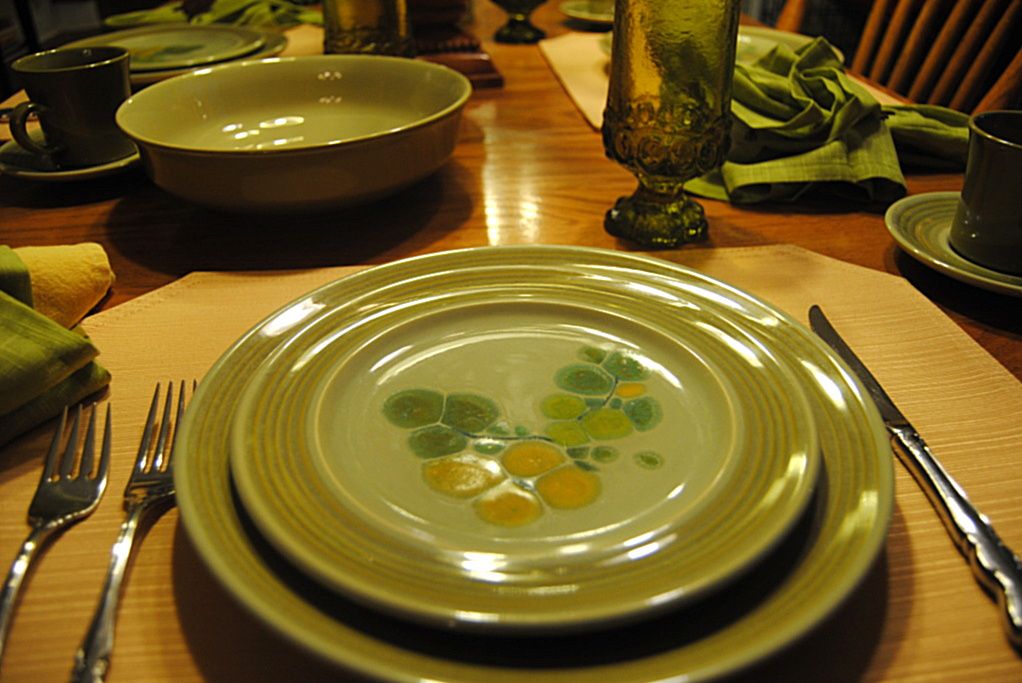 "It was 1970- something
In the world that I grew up in
Farrah Faucett hair-do days
Bell bottoms and 8-track tapes
Lookin' back now I can see me
And oh, man did I look cheesy
But I wouldn't trade those days for nothin'
It was 1970-something"
Written by David Lee and Chris DuBois
Performed by Mark Wills
Dinnerware Franciscan Pebble Beach
Place Mats from Stacy's (Covington, Georgia) several years ago
Napkins from The Home Place (Athens, Georgia) and Wal Mart
Napkin rings from Pier 1
Flatware is Dover by Oneida
Glasses are also by Franciscan - Madeira in Citron from ebay





and
It's time for Charlie's Angels.