We love planning, making and buying Halloween costumes.
John and Julia have had some really cute costumes over the years.
John was the Cat in the Hat at three months old thanks to his Aunt Kellye
and we tried to top that every year thereafter.
But this year... I was out of it.
John, of course, is too old to Trick or Treat and Julia
wanted to do the costume herself.
What!?!? That's right - by herself.
With the help of some friends, she created a costume without me.
I think that the results were darling.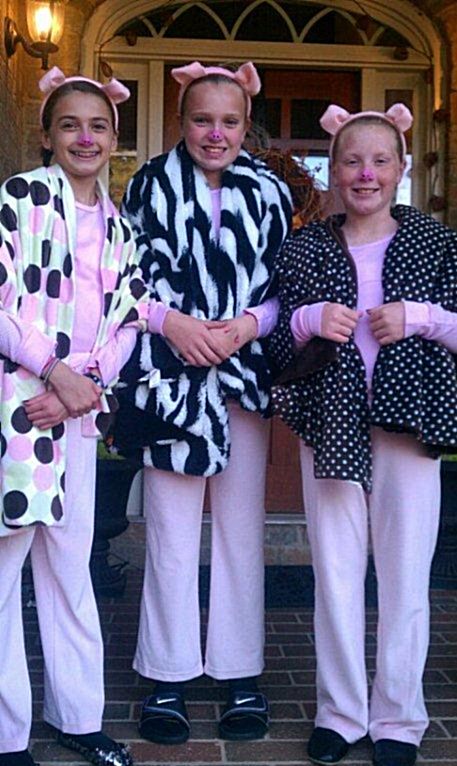 Pigs in a blanket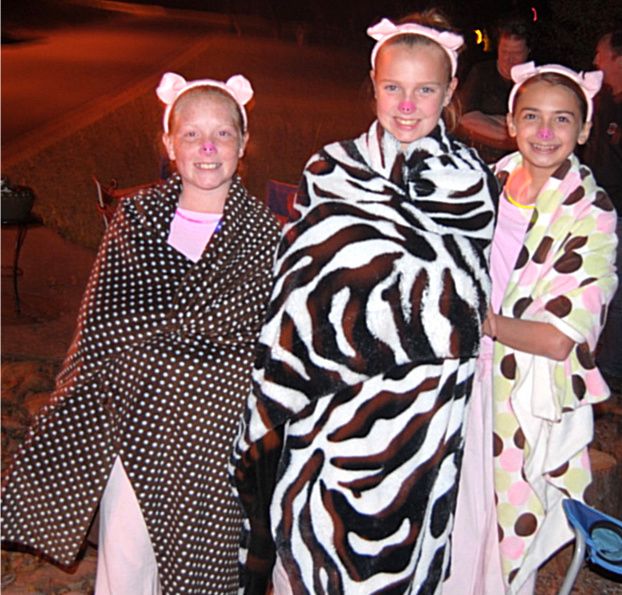 As the sun went down, the little pigs
were happy to be in blankets!