I love Halloween. How can you not? It's the only
season of the year when pounds and pounds of chocolate
are "buy one, get one free".
Central Presbyterian had a Fall Festival Wednesday night, October 26.
We added a Haunted House for the youth. Why should the little kids
have all the fun? Why should they get all the chocolate?
I wish I had more pictures of the entire event, but I was
in "the Dining Room" most of the night.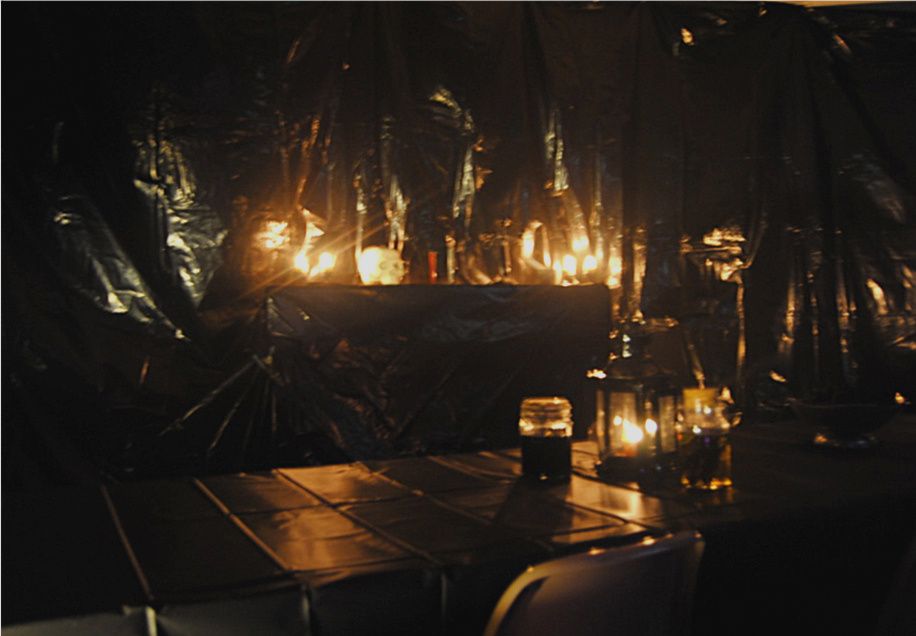 Setting up a haunted house requires a lot of black plastic...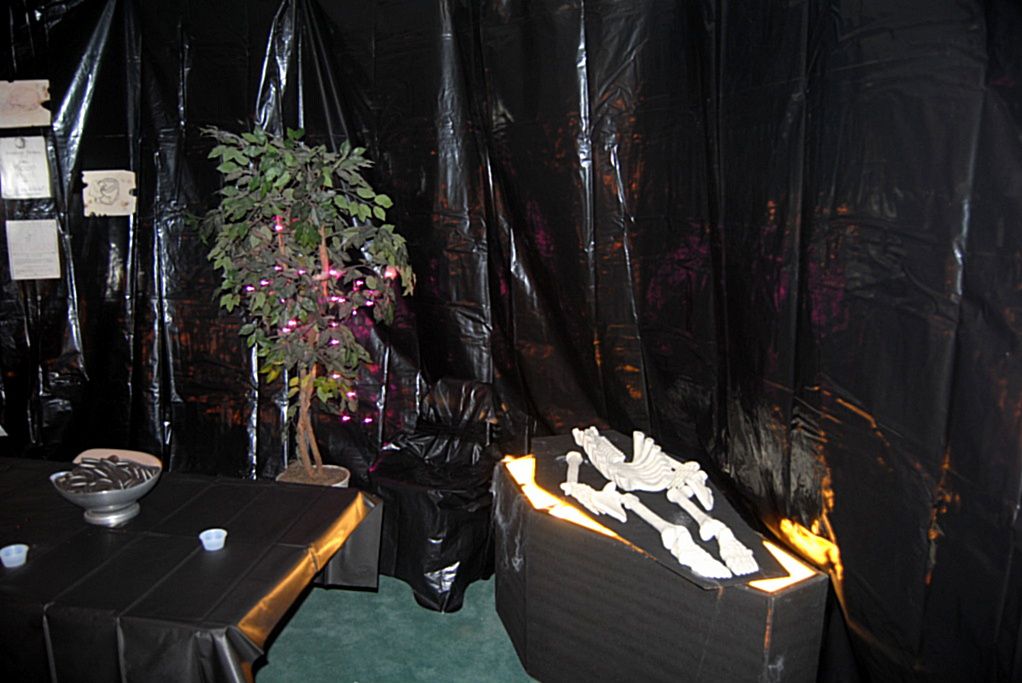 And atleast 1 coffin with bones...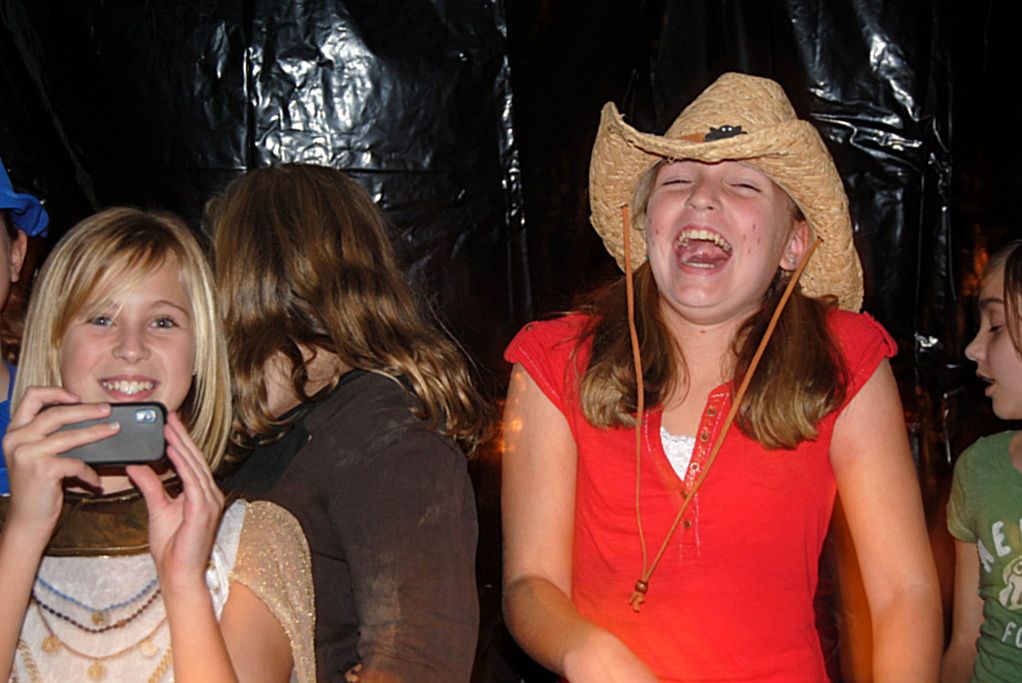 I worried that this would be too scary for Julia...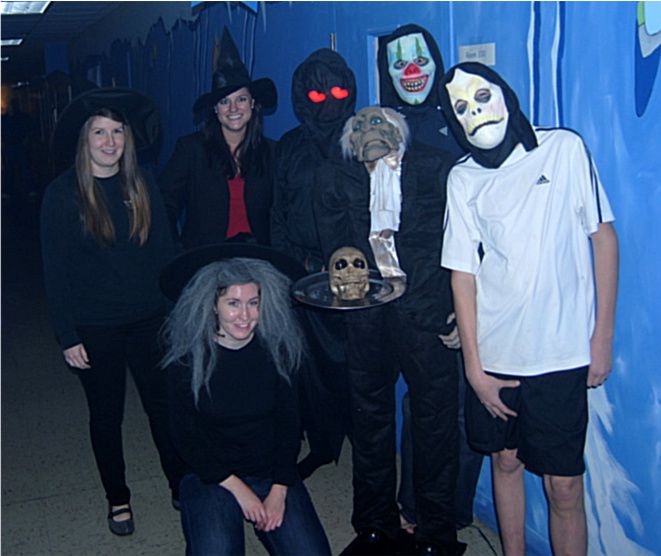 By your friends are ye known....hmmm...


This was a lot of fun - but we were so
busy, we didn't get any chocolate.
There's still a chance since Monday is Halloween...