Happy Birthday, Julia!
I think that I mentioned that we do birthdays the
entire month of July. This year, Julia wanted a
fish party. The inspiration for this party
came from Celebrate Magazine. This was our twist on their very cute ideas.
We invited a few very sweet friends...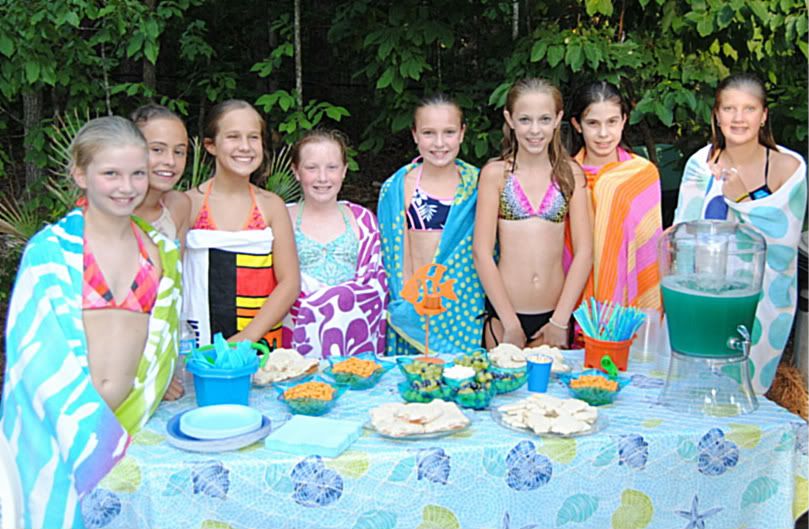 Baked a cake...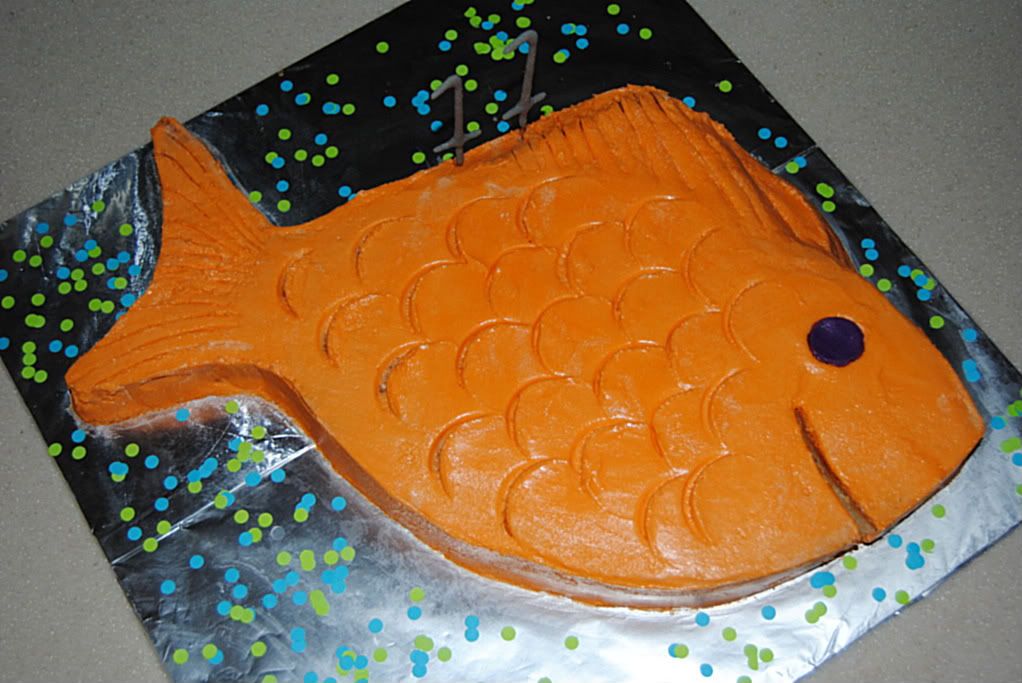 Got together a few snacks...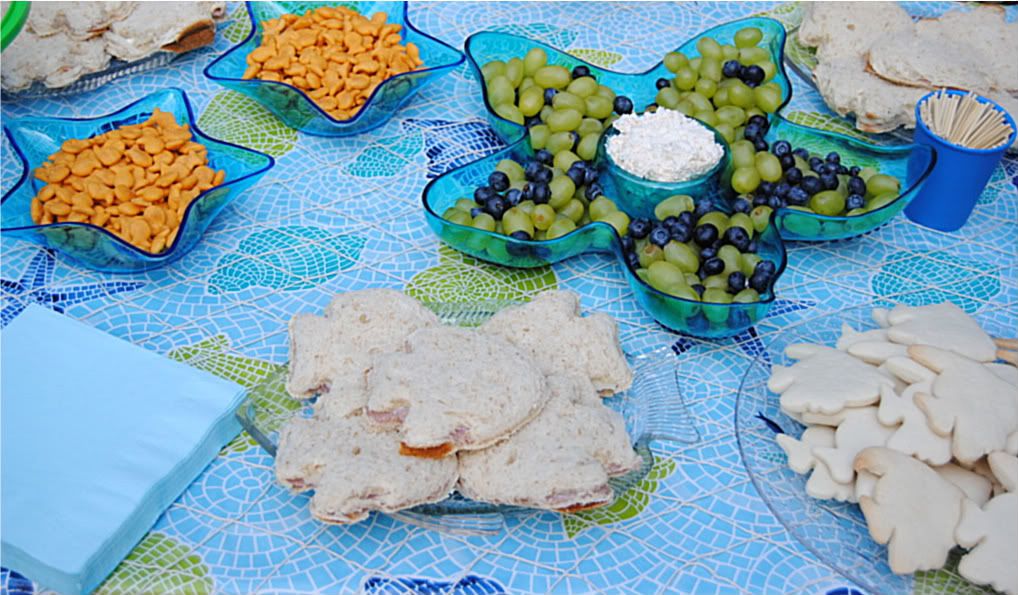 and had a great time in the pool.