Here's my disclaimer: we didn't really eat at this table for Memorial Day.
I have red, white and blue plastic that I use when we eat outside
or when there are lots of children eating. In other words, I use
them all the time! I did, however, do a Memorial Day tablescape
as I had purchased a great set of dishes and glasses at GW
and thought they would be perfect.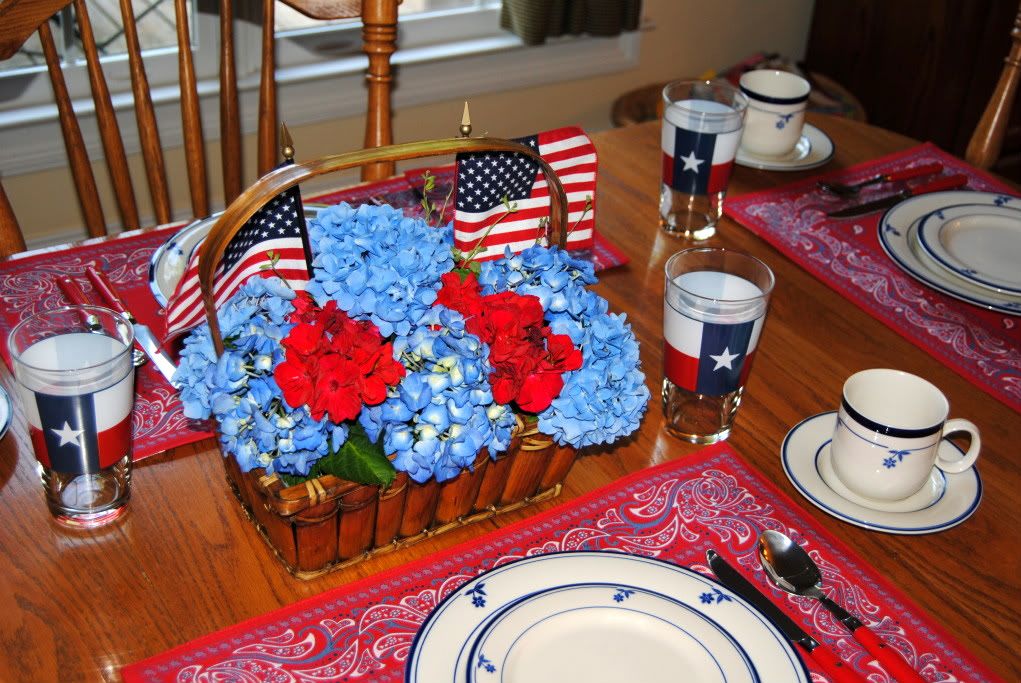 Of course, Mama arranged the flowers.
It's good we cut some before they wilt and die in this
100 degree heat we had today.
Can you believe it's that hot and only June 1?
I guess I'll have to quit playing with dishes and start watering flowers ...
but it's just too hot for that. Not to worry, Mama will keep hers watered
and ready to go for the next tablescape - the one that will feature something
like ice cream!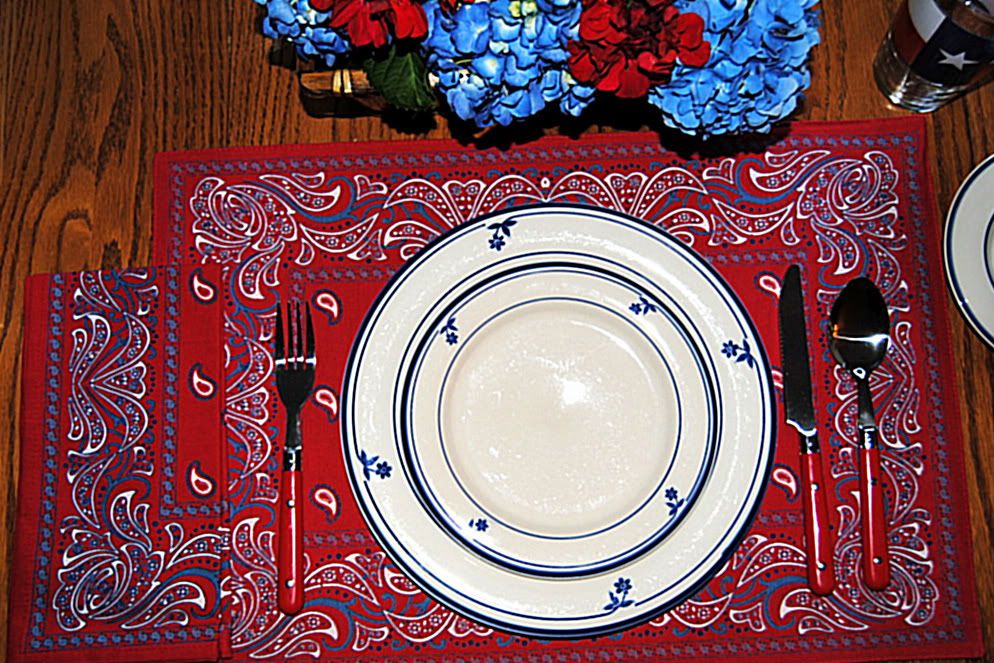 Dinner, Salad plate and cup and saucer - Sahara Blue Permastone (Goodwill)
Glasses (Don't Mess with Texas Tumblers) - Goodwill
Placemats and Napkins - Tuesday Morning
Flatware - ebay
Flowers from Mama's yard. (She actually waters hers, remember?)