In the next four weeks, our family will celebrate as many birthdays.
We started with De's this week.
We planned to eat a steak dinner, have cake and ice cream
and then go to the driving range.
Unfortunately, it was a rainy night in Georgia.
We'll hold off on the driving range for the next birthday party!
Julia was the mastermind behind De's cake. She had the idea for a golf fairway.
I found a great guide on this
website
.
She worked really hard and the results were
darling and tasty.
Since we were having a party, we needed a tablescape, right?
And since it was De's birthday, I thought I would save him at least
one case of indigestion and make sure that all the items
I used were purchased on the cheap. Guess what?
This table is almost entirely set with yard and estate sale items
as well as Goodwill finds.
This entire set of china including sugar and creamer
was thrifted. It is by Victoria and Beale and the
pattern is Williamsburg. I wasn't familiar
with the company, but thought it was pretty.
The yellow bowl holding fruit was also purchased
on the cheap. I bought it at a great estate sale earlier in the
month. The placemats were thrifted as well. So...Happy Birthday, Kenneth!
Of course I was out spending money, but think how much I saved!
These shasta daisies were "pass a longs" from a dear friend,
"Miss" Iris who has passed away. She gave me so many
beautiful flowers when we moved into our house. Included with them
is Solomon's Seal also from my yard. If you have read
my earlier posts, you may know that while my Mama's
thumb is green, I definitely avoided that gene. If my shasta daisies and
Solomon's Seal are pretty, you know these hearty plants thrive on neglect!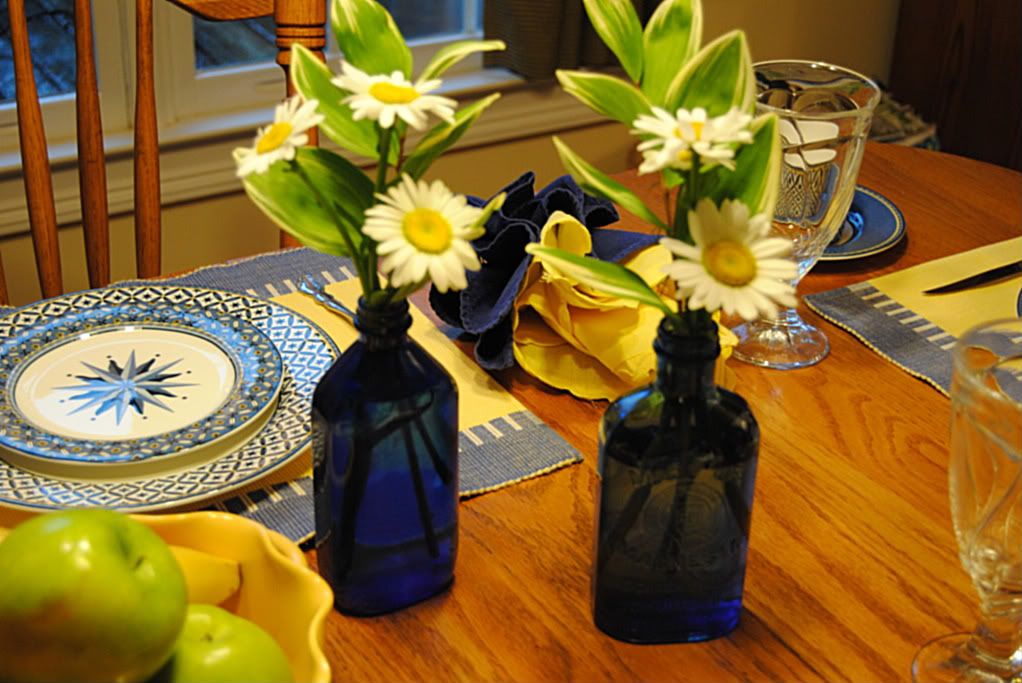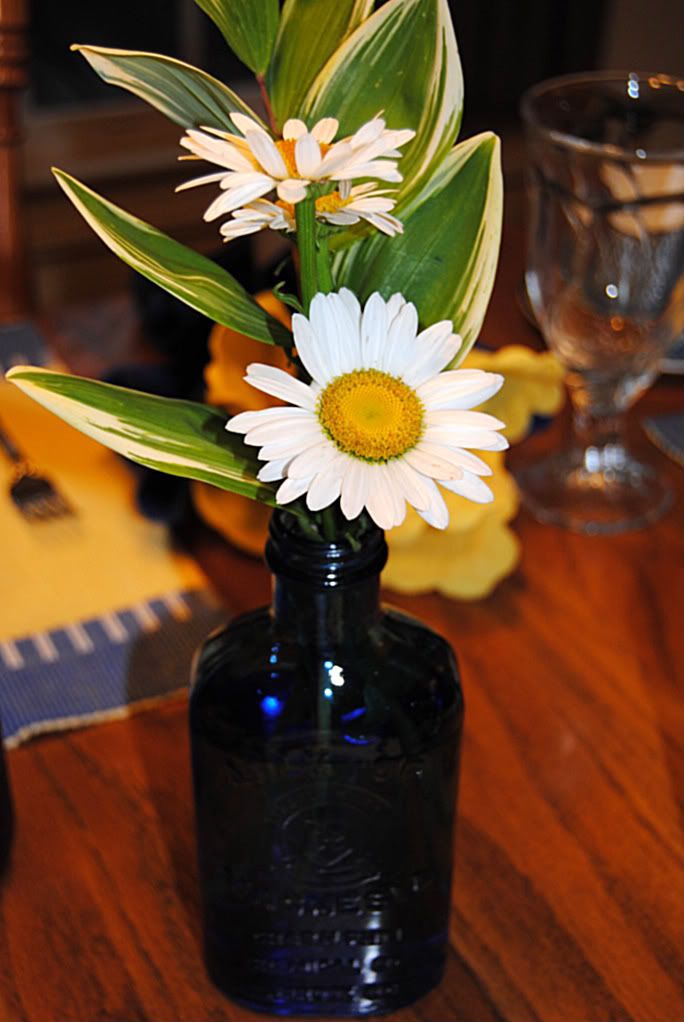 Old medicine bottles make great vases.
This is an old milk of magnesia bottle.
Perfect arrangement to celebrate the
birthday of an old pharmacist!