This week's tablescape is a salute to one of the pillars of Mayberry: Aunt Bee.
Yes, Andy got all the credit, Barney got all the laughs and Opie got all the lessons.
The truth is, without Aunt Bee they would've gotten nothing.
Aunt Bee was perfectly coiffed at all times and with pearls and apron donned
could get right down to pickling.
I do love Aunt Bee's pearls, pickles (kerosene cucumbers) and aprons... but I especially love her china!
I'll be using Johnson Brothers Blue Willow (amazingly similar to Aunt Bee's) for supper Thursday night.
It's a special night. We'll be celebrating Honors Day at John's school. We've invited some special guests... but not Clara...
no matter how good her pickles are.



Clara Edwards
Graduate Sweetbrier Normal School
Expert Pickler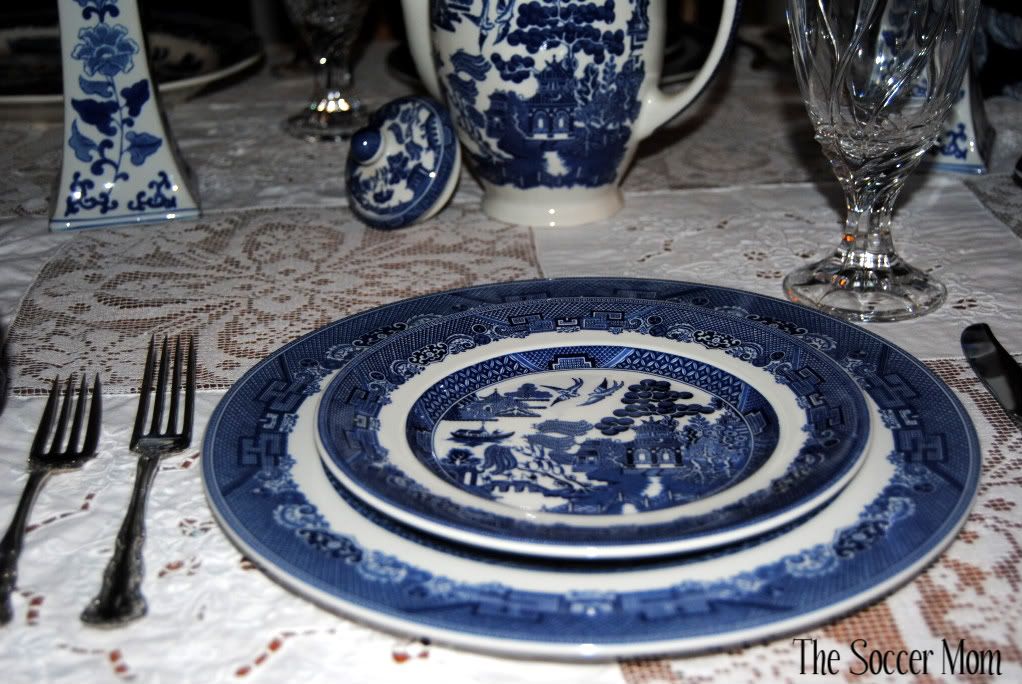 Blue Willow can stand alone.
It's timeless. It's classic.
It's so Aunt Bee.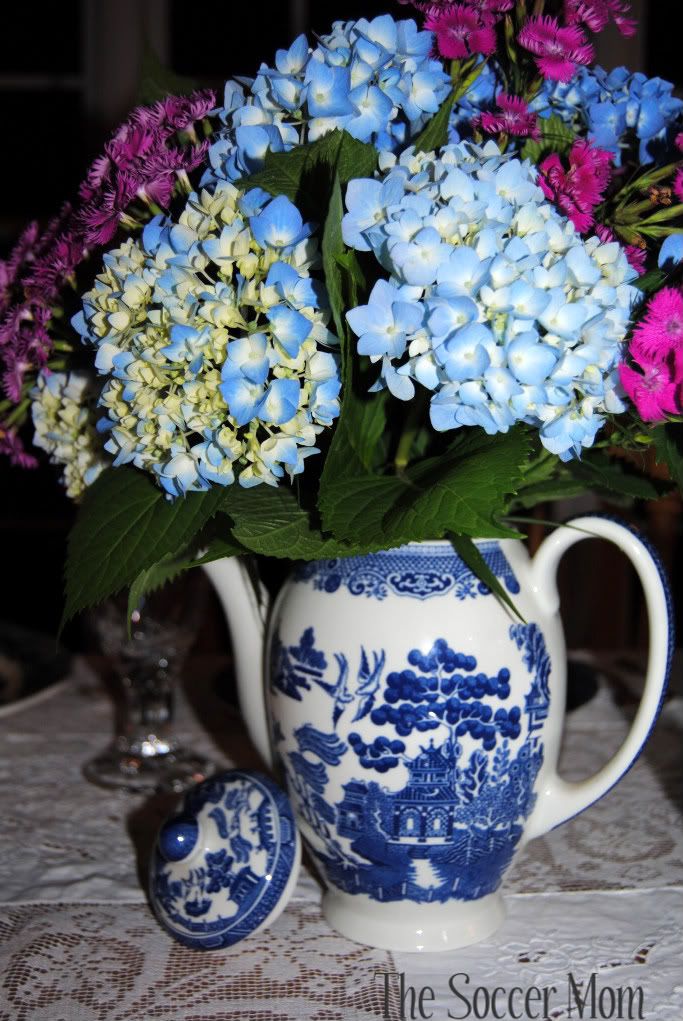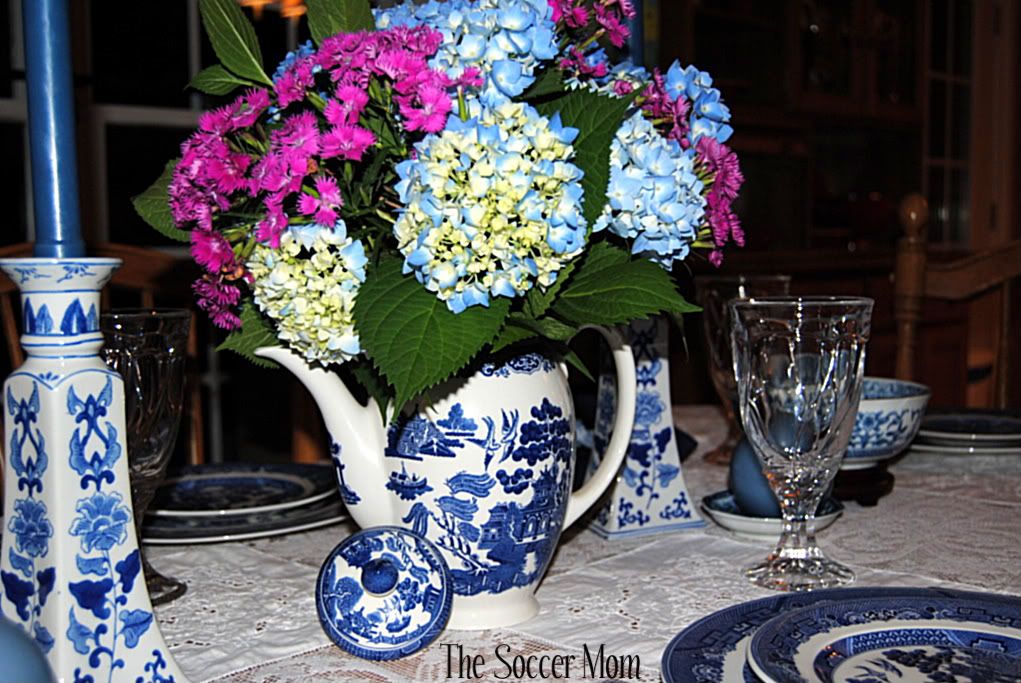 Then I remembered a fun little set that I just got at Goodwill: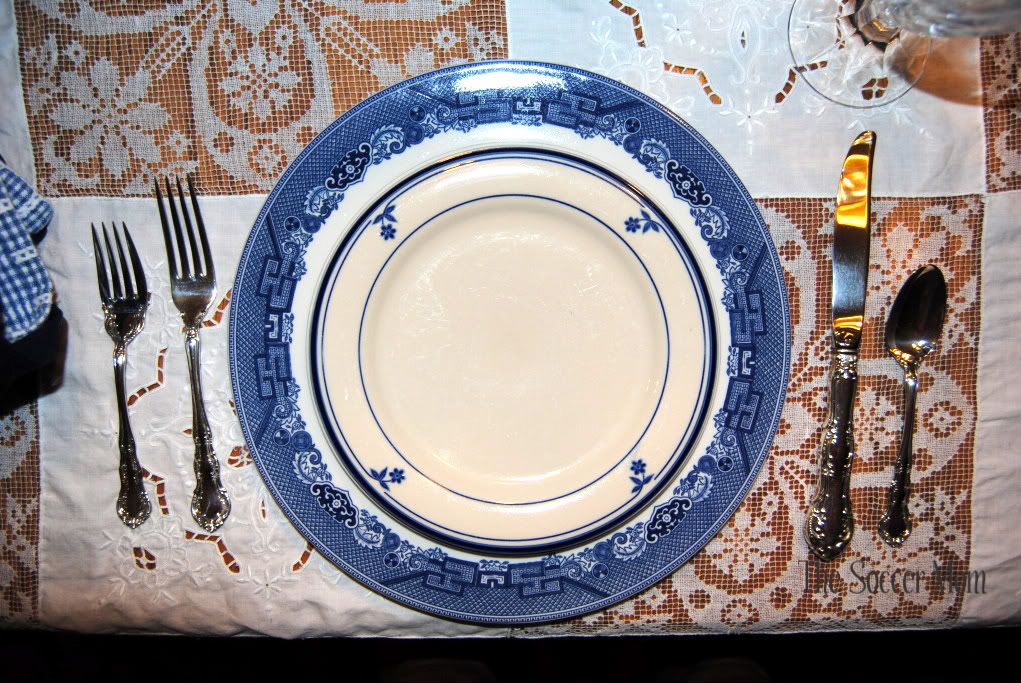 This salad plate adds some pizzaz, it jazzes things up.
It's so Aunt Bee... the later years.
You remember when Aunt Bee decided to be independent and she bought a restaurant.
No? You need more TV Land.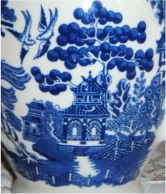 ... It was a Chinese Restaurant ...
In addition to Aunt Bee's Johnson Brothers Blue Willow,
I am using Sweet Swirl stemware by Noritake
and Old Atlanta sterling by Wallace.
Permastone Sahara Blue is the second salad plate.
The coffee pot is Johnson Brothers,
tablecloth from ebay,
napkins from Steinmart
and napkin rings from Belk.