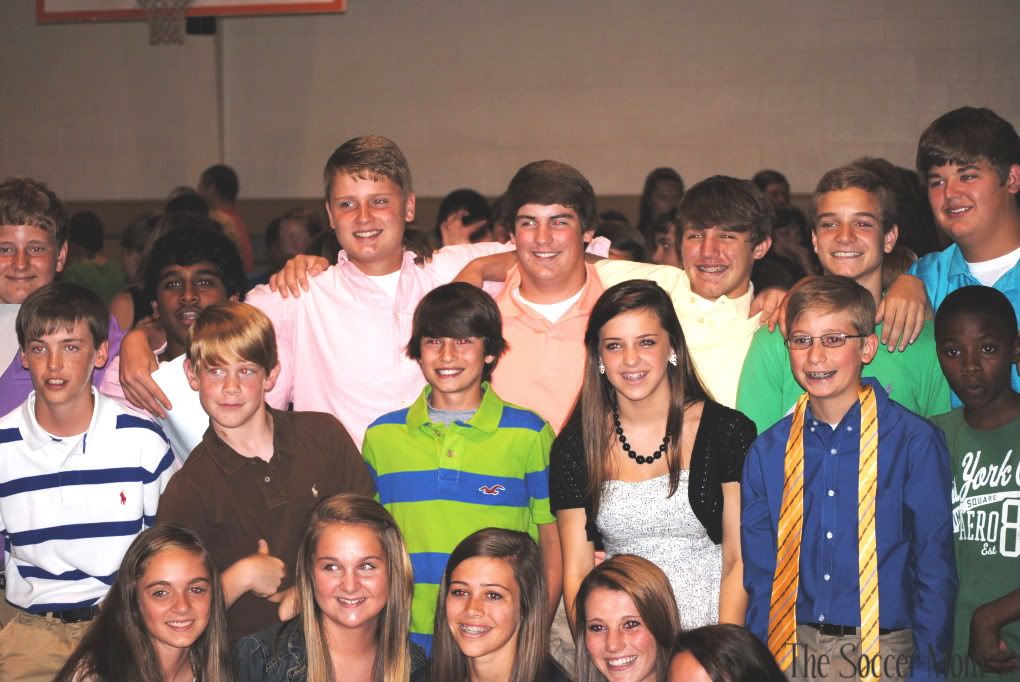 The "Go Far Club" (See Run with the Horseman by Ferrol Sams)
Malcom Bridge Middle School Honors Day was May 12, 2011 for 7th graders. John was honored for being a participant in the Duke University Talent Search and for Honor Roll. We are very proud.
John and a terrific third baseman - just on the wrong team - Jacob.
I'm so proud of such a good kid.
(... And a tall kid - I have on sandals with a 1 and 1/2 inch heel in this pic!)