A Celebration of Learning took place at North Oconee High School Auditorium
for Rocky Branch Elementary School 5th graders
May 19, 2011.
What this means is that Julia has graduated from elementary school.
I cried for a minute and then remembered that's what children do. They grow up.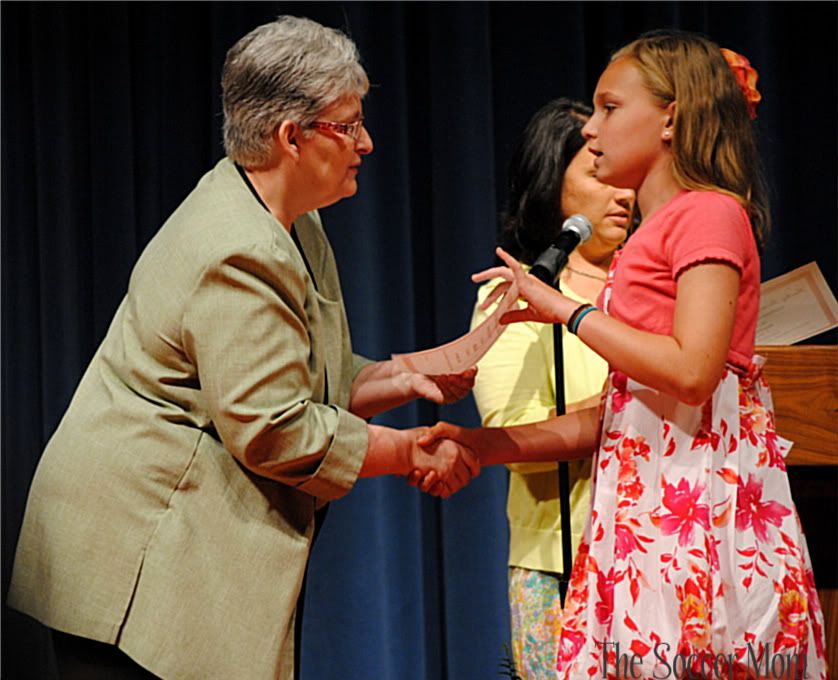 Julia received an award for being an Honor Roll student
and here she is receiving her certificate of promotion to the
6th grade from Rocky Branch's Prinicipal,
Mrs. Evelyn Wages.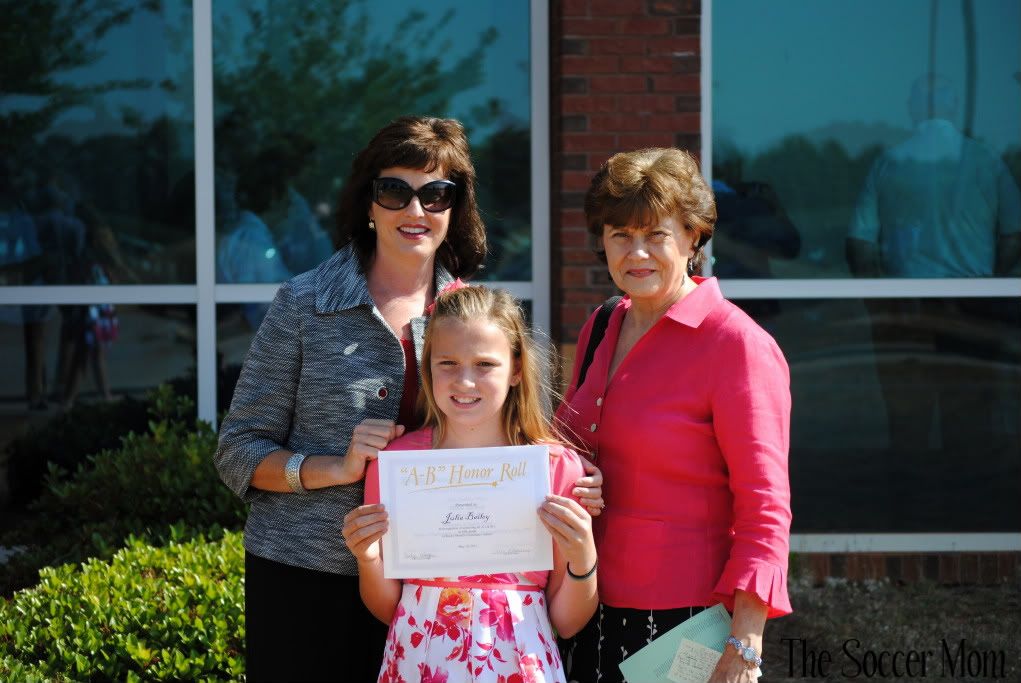 Mom, Jules and Nanny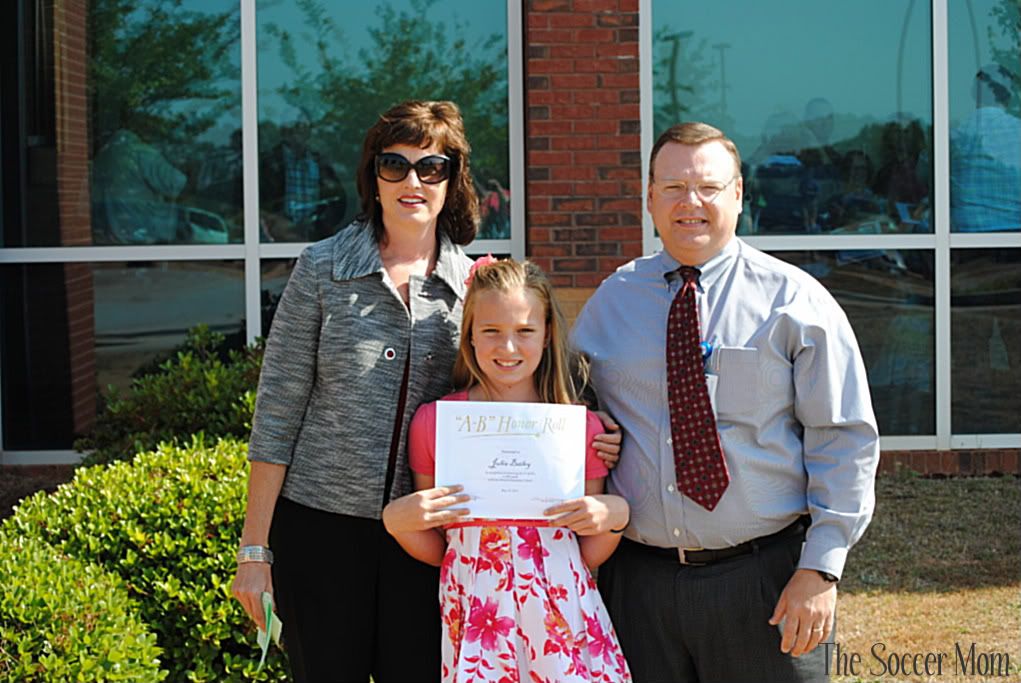 Mom, Jules and Dad